Marvel Just Confirmed The Team-Up Game We All Suspected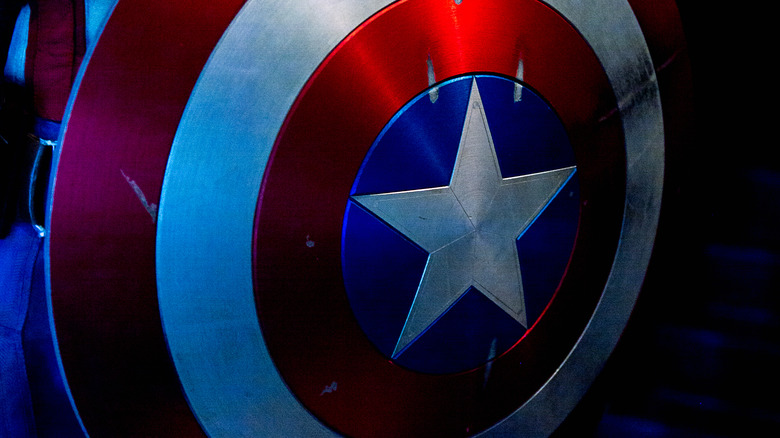 Anton_Ivanov/Shutterstock
After a couple of days of intense speculation and surprising leaks, Marvel has announced its next major video game adaptation and confirmed fans' suspicions. During the first-ever Disney/Marvel games showcase for D23 2022, the media juggernaut released a trailer for an untitled game starring Captain America and Black Panther, along with two other unconfirmed characters, as they battle the evil organization known as Hydra. The game comes from Skydance New Media and is headed by Amy Hennig of "Uncharted" fame, so fans of action-adventure games and comic books alike seem to be in good hands. The title was announced last year, but details have been extremely scarce since then. 
News of this reveal began to circulate on Sept. 8, with Marvel fan account @MCUStatus alerting gamers to the potential trailer. Fans immediately began clamoring for any details, but they didn't have to wait long for Marvel and Disney to confirm. An animated trailer showed off the heroes in action and seemingly confirmed some of the leaked plot details. 
Captain America and Black Panther, together again
The teaser trailer starts off on a moody note, with a rendition of "We'll Meet Again" playing as the camera pans over France and into an office. The desk is covered in documents and artifacts pertaining to the villainous Hydra, but it's the damaged shield belonging to Captain America that will catch fans' eyes. The shield is covered in distinct claw marks, which leads directly into what appears to be a confrontation between the Black Panther and Captain America. 
The trailer ends with a promise that the game follows: "Four Heroes. Two Worlds. One War." On either side of the heroic duo stands what appears to be an American soldier and a warrior belonging to Wakanda's Dora Milaje. It is unknown how these as-yet-unnamed characters fit into the story, but one thing's for sure: Marvel fans will be chomping at the bit for more information. Hopefully it won't be another year before Skydance reveals more footage from the still-untitled game.