RIP Babylon's Fall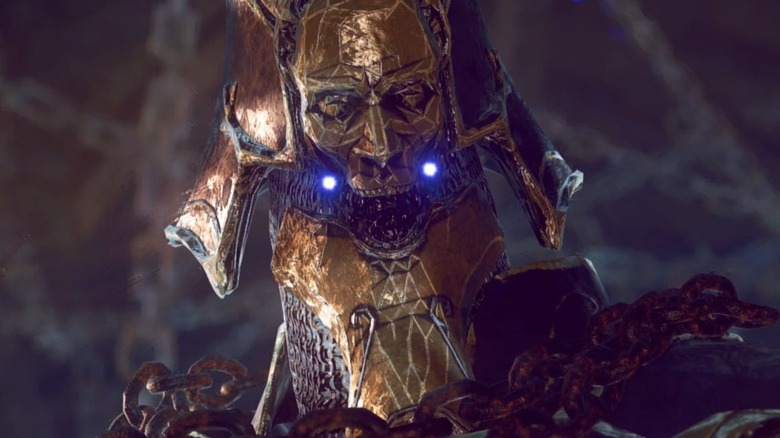 Square Enix
"Babylon's Fall" has had a rough go of it since its release in March, to say the absolute least. As the newest creation of developer PlatinumGames — the creative force behind past successes such as "Metal Gear Rising: Revengeance" and "Nier: Automata" — hopes were high for the company's live service action RPG. Unfortunately, upon its release, "Babylon's Fall" fell short of expectations with virtually the entire game being maligned by critics due to its poor graphics, grindy progression, microtransactions, and even its combat, the latter of which being a specialty of PlatinumGames. Despite reaching out to the game's community in an effort to right the ship and improve the experience, it doesn't seem "Babylon's Fall" is long for this world (via Game Informer).
After its launch in March, the sales for "Babylon's Fall" took a huge hit and anyone who did buy the game seemingly fled to other titles. By May, it was reported that the game's concurrent player count on Steam was down to a single solitary player (per VG247). This would typically be disastrous for any game, much less one that hasn't even had much time to sink in with the public. And after months and months with little to no return on its investment, Square Enix — the game's publisher — has decided to pull the plug.
Babylon's Fall has been pulled from stores, will shut down completely in February 2023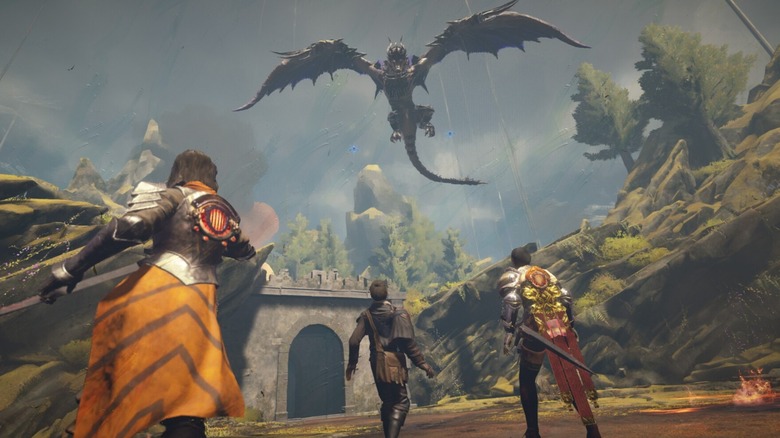 Square Enix
On September 13, an official statement was published to the official "Babylon's Fall" website alerting its players — few of them as there may be — that the game would be closing up shop early next year. "With the desire of delivering an exhilarating online multiplayer action RPG set in an elaborate high fantasy world, we launched the game's official service on Thursday, March 3, 2022, and have continued to undertake additional development and operations," the statement reads. "However, it is with deep regret to inform you that we will be terminating the game's service on February 27, 2023."
In light of the game being effectively terminated, "Babylon's Fall" will cease to receive any big updates from here on in. The game has already been pulled from digital marketplaces such as Steam. As a consolation to anyone still playing the game, Season 2 of "Babylon's Fall" content will continue on as planned until November. After Season 2 concludes, a "Final Season" will commence that will allow players to earn further rewards.
RIP "Babylon's Fall." We're sure the handful of gamers still playing are devastated.