This Epic Line From The God Of War Ragnarok Story Trailer Has Everyone Saying The Same Thing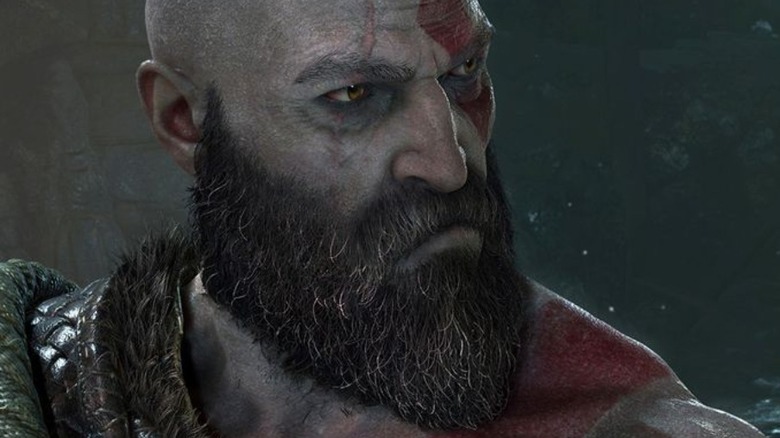 PlayStation Studios
During the PlayStation State of Play, Sony showed off multiple upcoming games, like "Tekken 8," "Like a Dragon: Ishin," and "Stellar Blade," but it was the story trailer for PlayStation Studios' own "God of War: Ragnarok" that has taken the internet by storm. The story trailer provides a look at a variety of different environments, as well as a few teases for where Kratos and Atreus' story is heading, but one line in particular has ignited the internet, making that November release date feel even further away.
During a section of the trailer where Kratos and Atreus are in a space-like environment, two Valkyries — which were some of the most brutal boss fights in "God of War" (2018) — start attacking Kratos. Prior to this scene Kratos had finished telling Atreus that he doesn't need anyone to protect him. The Valkyries get the jump on him, but Kratos begins to turn the tides, resulting in one of the most hype-inducing lines in the trailer. "Death can have me when it earns me," Kratos said. With the line delivered by Christopher Judge's deep voice it lands perfectly, and "God of War" fans seem to agree.
Everyone thinks the God of War Ragnarok trailer was awesome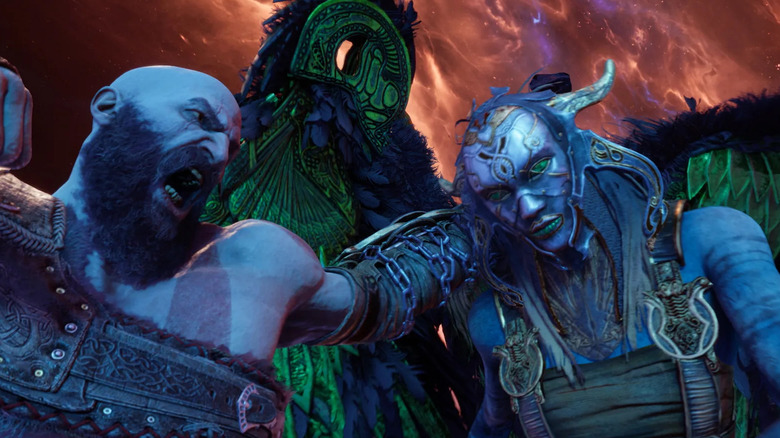 PlayStation Studios
Fans across the internet seem very excited for "God of Ragnarok," and the epic line "Death can have me when it earns me" seems to have played a big part. One YouTube comment has over 1,000 likes, with the user saying that line gave them chills. They aren't the only person to make that statement either, with several other people all saying that "Death can have me when it earns me" was the highlight of the trailer.
Twitter also exploded over the epic line, with the official The Game Awards Twitter account sharing the quote alongside a picture of Kratos. Another fan of "God of War" said "'Death can have me when it earns me' prolly the coldest line I heard in a minute. Kratos talking that hot s***." Sony knew it had a hit on its hands with that line, with the official Sony Twitter account also sharing the clip and pointing out the epic line from Kratos. Even Reddit users were blown away by the line, with one person writing "'Death can have me when it earns me...' has to be one of the most gangster s*** I've heard in games." Fans don't have to wait too much longer to experience it for themselves as "God of War: Ragnarok" launches on Nov. 9 on PS4 and PS5.