Upcoming Xbox One Exclusives That'll Make You Jealous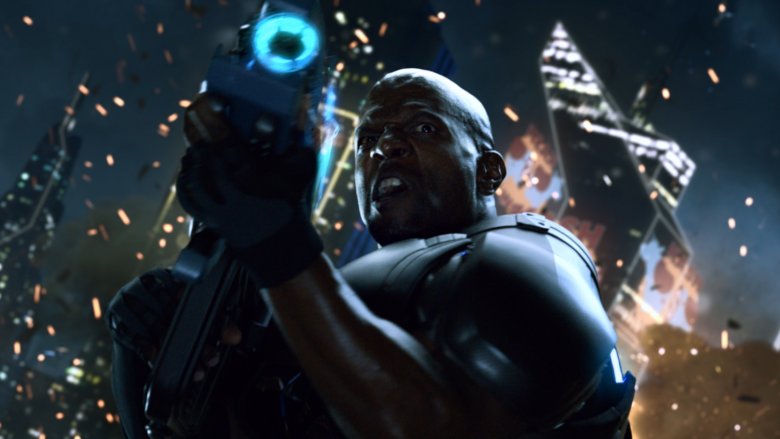 Microsoft
When it comes to deciding which console reigns supreme, there are few metrics better than the line-up of exclusive video games. Every platform has some technical advantages over the competition, but if the system doesn't have games to entice you, all the hardware in the world won't make it appealing. The coming years for the Xbox One will certainly be interesting, since not only will its exclusive titles all have the benefit of Xbox One X enhancement, but they'll also all feature Play Anywhere with Windows PC support. With that in mind, let's take a look at all the upcoming Xbox exclusives sure to draw their fair share of attention.
Advertisement
Crackdown 3
Announced in 2014 and originally slated for release in 2016, Crackdown 3 has seen its fair share of delays. It's actually coming out in 2018 after one (fingers-crossed) final delay announced in the summer of 2017, which came just a few months after Microsoft had announced it would be a day one title for the Xbox One X. Though the completely destructible environments of the original pitch have gone by the wayside, there's still plenty about Crackdown 3 that should have fans and newcomers eager to enforce justice.
Advertisement
Leaping from building to building while blowing stuff up will look absolutely gorgeous with full 4K, HDR support. Above all, it's also got Terry Crews as one of the stars, and that dude is already a real life comic book hero. It doesn't get more baller than that, but four-player cooperative online sure doesn't hurt Crackdown 3's case.
The Artful Escape
Not all exclusives coming to the Xbox One are going to be multi-million dollar blockbusters from Microsoft's own studios. Some, like The Artful Escape, are charming and clever indie games from first time developers like Beethoven & Dinosaur. The Artful Escape is best described as prog rock come to life in the shape of a video game. The psychedelic design will help it stand out, but it's the music driving The Artful Escape that will have players sticking around.
Advertisement
As a young musician eager to break free from the shadow of his famous family, players will traverse a multiverse of sights and sounds unlike any they've seen before. The Artful Escape uses music as its language, and its hero will be able to jam out with interdimensional beings to prove his worth in the rock cosmos. Just look at that trailer and try not to trip too hard on that electric light orchestra.
Ori and the Will of the Wisps
Ori and the Blind Forest was one of 2015's best Xbox One titles, and the announcement of the sequel at E3 2017 was a highlight of Microsoft's show. After the incredible critical and commercial acclaim the first entry received, Ori and the Will of the Wisps certainly has some high expectations to meet. Fortunately, the developers at Moon Studios are up to the challenge. Moon Studios even believes Will of the Wisps could be the Super Mario Bros. 3 to Blind Forest's Super Mario Bros. That's a lofty goal.
Advertisement
Fortunately, there's no reason to think Moon Studios can't succeed with its follow-up. Ori and the Will of the Wisps may not have a solid release date in place yet, but the platformer already looks like a winning sequel based on the E3 2017 trailer alone. The art style is as evocative as ever, and with Moon Studios promising even more of its challenging platforming gameplay, there's good reason to anticipate this indie darling sequel.
Sea of Thieves
After three years of waiting, Rare's Sea of Thieves is almost here. When it arrives in 2018, Sea of Thieves will be the only online pirate's life for us. We've been eagerly waiting for Sea of Thieves to become real, and after getting a closer look at the multiplayer pirate adventure at E3 2017, we're definitely ready to hit the high seas with our trustiest mates.
Advertisement
In Sea of Thieves, players will be able to team with a handful of friends as a pirate crew, exploring the turbulent seas searching for treasure. Managing everything from the ship's masts to the starboard cannons, pirate crews will have to contend with threats of sea life, skeleton pirates, traps, and–of course–other human pirate ships. Yes, in addition to staking a claim to the baddest pirates of all, players will have to contend with others online attempting to do the very same.
Coupled with crossplay with PCs, Sea of Thieves will have no shortage of scurvy dogs looking to seize all the treasure for themselves. As long as your crew is loyal and dependable though, you shouldn't have to worry too much.
Advertisement
State of Decay 2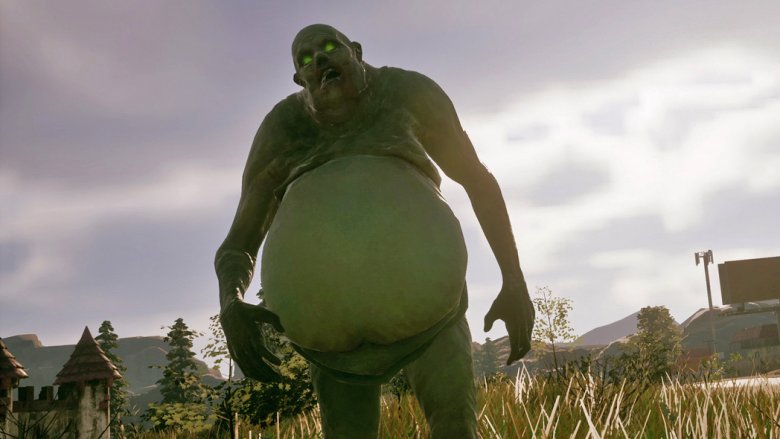 Undead Labs' State of Decay was a mild hit for the Xbox 360 in 2013 and for the Xbox One when an upgraded edition released in 2015. The upcoming sequel was first teased in 2016, with a full and proper reveal delivered at E3 2017. Not only will State of Decay 2 return fans to the open-world zombie survival simulator, but it will allow them to team-up with friends for some undead-bashing cooperative play.
Advertisement
Running and maintaining a stronghold was one of the most challenging and interesting parts of the first State of Decay, and that will return in the sequel. Players will pick up the pieces just over a year after the original State of Decay took place, and will again have to scavenge to survive against undead threats. The threat of permadeath will linger once again, and players will have to help their survivors live in a world three times larger. At least we'll have all-new stats and abilities to further differentiate all the playable characters, along with a few good friends. Provided they don't wander off on their own into a horde.
The Darwin Project
What happens when The Running Man meets The Hunger Games? You get The Darwin Project, Scavengers Studio's upcoming battle royale title. Set in a world where prison overpopulation has led to the creation of a "many people enter, one person leaves" game show, Darwin Project is among one of the more intriguing battle royale games coming to the Xbox One over the course of the next year. Not only will it support a number of players duking it out for survival in dangerous conditions, but it's being built from the ground-up to support an additional player as a "show director," a live commentator that can change the game at will for better ratings.
Advertisement
The battle royale genre is blowing up with Player Unknown's Battlegrounds, Fortnite, and a number of other games all exploring this burgeoning playground. Darwin Project's emphasis on crafting weapons and armor in the arena while trying to stay alive in extreme weather conditions helps set it apart. Coupled with the idea that you could be a star in commentary without having to set foot on the field of battle certainly makes Darwin Project one of our most anticipated Xbox One titles.
Below
Few games coming to the Xbox One have had such a mysterious path to release as Capybara's Below. Originally announced in 2013, Below was revealed as a new procedurally generated rogue-like that featured a wonderful art style and simple-to-grasp controls. Then in 2016, Capybara announced Below would be delayed indefinitely, and further word wouldn't come until Below was ready to release. That sounds grim, but there's no reason to give up hope on this fantastic-looking action game just yet.
Advertisement
Below's minimalist aesthetic works to its visual advantage, as well as serving the gameplay. The game relies on a nearly barren display, forcing players to learn what context the visuals on screen provide. This means we'll all be dying a lot early on, but the deeper into Below's caverns we get, the more we'll know about what to do. Capybara has had some recent hits, and there's no reason to think Below won't deliver after the long wait. It just has to actually come out first.
The Last Night
The first trailer for The Last Night was shown at E3 2017 during Microsoft's press event, and it was a stunner. The cyberpunk title made excellent use of its pixelated graphics to present a stark and somber look at a future not unlike what we've seen in movies like Blade Runner or Gattaca. That's a good thing considering developer Odd Tales likened the narrative of The Last Night to those two films.
Advertisement
Despite some controversy around the development team at the time The Last Night was announced, it's still one of the upcoming Xbox One games we're most eager to get our hands on. That's also considering we don't know much about how The Last Night actually plays. Odd Tales claims The Last Night is a cinematic platformer, but there isn't much to go on about what the gameplay or narrative are like beyond the trailer and some early interviews with Odd Tales. Hopefully The Last Night plays as good as it looks. At least we won't have much longer to wait to find out, since it's due to arrive in 2018.