Fortnite Trailer Confirms What We All Suspected About Brie Larson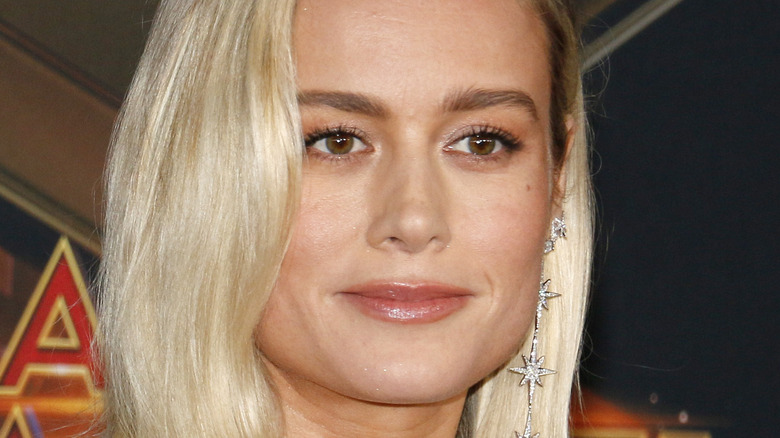 Tinseltown/Shutterstock
Comic book fans around the world know the name Brie Larson. While the Academy Award-winning actress had already established a notable acting career, Larson reached a new level of global exposure after she portrayed Marvel Comics' Captain Marvel in the eponymously titled 2019 MCU film and again in "Avengers: Endgame." "Captain Marvel" grossed over $1 billion at the box office (via Box Office Mojo) and spawned a sequel, "The Marvels," which is scheduled for release in 2023. Recently, Larson was linked to another big role — not in film, but as part of the popular video game "Fortnite."
Advertisement
In August, rumors fueled by tweets from "Fortnite" leaker HYPEX swirled about Larson possibly getting her own skin and voicing The Paradigm, a prominent lore character and member of The Seven, for the battle royale. The rumors picked up steam when HYPEX claimed Epic Games CCO Donald Mustard had followed Larson on Twitter. After nearly a month of speculation, the most recent "Fortnite" trailer seemingly confirmed the suspicions about Larson's involvement.
Brie Larson as Fortnite's Paradigm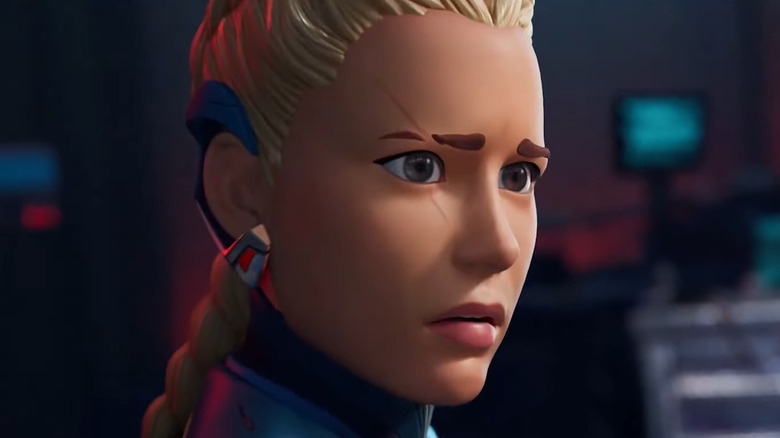 Epic Games
As seen in the trailer for "Fortnite" Chapter 3, Season 4: Paradise, Brie Larson seems to be portraying The Paradigm. An outfit based on the character was introduced in Season 10 of Chapter 1 back in 2019 as part of The Seven Set. Paradigm played a role in the narrative of Chapter 1, Season 9 before reemerging in the game's third chapter. As noted by TheGamer, the now helmet-less Paradigm model looks to be based on Larson in the trailer. Judging by the sound of the character's voice, it seems likely that she is voiced by Larson as well. However, it's important to note that neither Larson nor Epic Games have officially announced the actor's collaboration with "Fortnite."
Advertisement
In the trailer, Paradigm appears alongside The Seven commander Origin and The Scientist conducting some kind of experimental observation on the Chrome that took over the island as part of the latest chapter. However, the situation sours as the Chrome consumes Origin and Scientist. Paradigm manages to escape and eventually seeks refuge in an alternate reality. The end of the trailer reveals that The Herald is the one behind the chaos. Larson's likely portrayal of The Paradigm marks the second time a celebrity has provided their voice and likeness to a character in "Fortnite," the first being Dwayne "The Rock" Johnson's appearance as The Foundation during Season 3, Chapter 1.