How Long Does It Take To Beat Return To Monkey Island?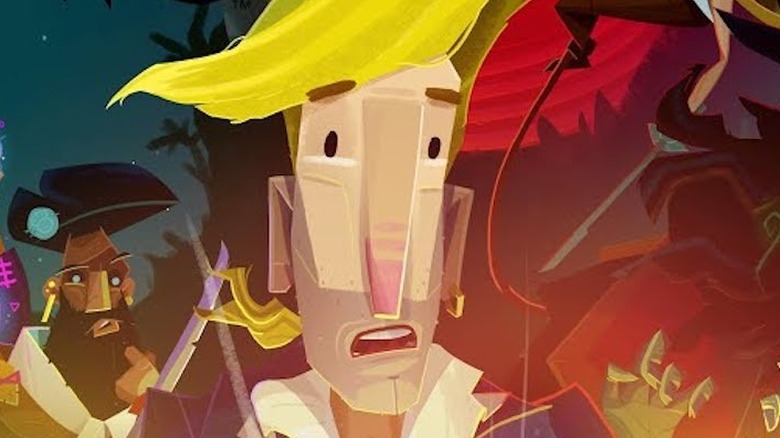 Devolver Digital
"Return to Monkey Island" the long awaited new entry in the point-and-click adventure series, is finally here. That means that critic reviews are dropping, alongside new information about the game, like just how long this new adventure will take players to get through. While there have been sequels made without series creator Ron Gilbert, according to its Steam page, "Return to Monkey Island" is a sequel to the first two games in the series. "Return to Monkey Island" received some backlash when it was originally announced, due to having a different, slightly more modern art-style. Gilbert responded to the backlash, stating that he and the team didn't want to make a retro game.
Advertisement
As part of the marketing for "Return to Monkey Island," the developers took some shots at "Elder Scrolls" by offering some useless horse armor for pre-ordering the game. This is a reference to Bethesda selling horse armor for "The Elder Scrolls 5: Oblivion," which is one of the earliest instances of microtransactions in gaming. Here's how long the latest point-and-click adventure "Return to Monkey Island" will take to complete.
It takes roughly 7 to 11 hours to complete Return to Monkey Island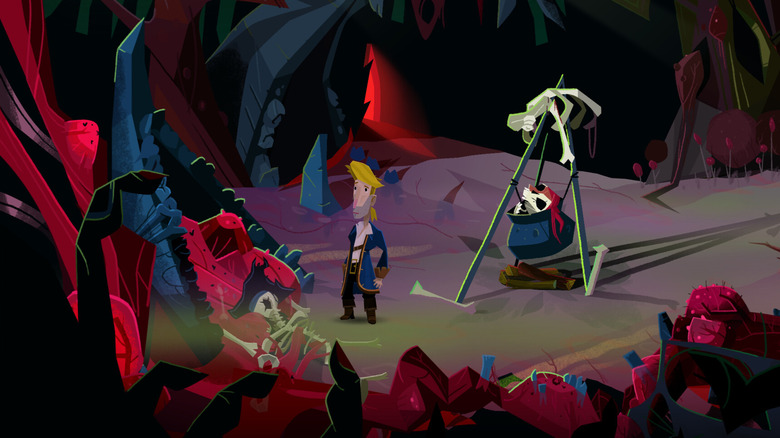 Devolver Digital
Based on critic reviews, it seems like "Return to Monkey Island" should take between seven and 11 hours to complete, likely depending on how quickly you figure out the puzzles or how much time you spend taking in the scenery. In The Verge's review, Jay Peters said it took about seven hours to complete. IGN's reviewer Ryan McCaffrey said it took him about 11 hours to complete his official review. Bloomberg's Jason Schreier said he hasn't completed the game yet, but is about eights hours in. The average completion time might shift as more people get their hands on "Return to Monkey Island."
Advertisement
Seven to 11 hours seems reasonable, especially considering the average completion time of the original games. The original "The Secret of Monkey Island" takes about seven hours according to HowLongToBeat and "Monkey Island 2: LeChuck's Revenge" takes about seven hours as well. If fans were expecting for the new game to be as big as its predecessors, they should be pleased with how long it takes to beat "Return to Monkey Island."