The One Request GTA 6 Fans Have For GTA Online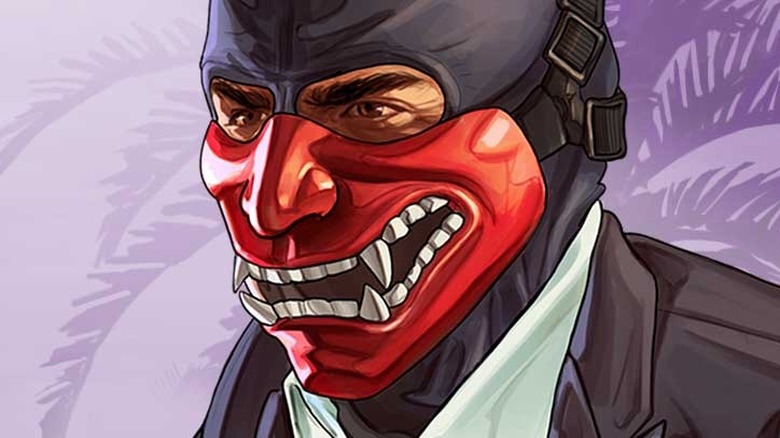 Rockstar Games
While the launch of "Grand Theft Auto 6" is likely still far away, a leak of the game has the community thinking about what the future might bring. The massive leak dropped, showing off tons of footage from the in-development game. While it seems too extensive to be faked, fans were certain once Rockstar Games came out and confirmed that the videos were real. While the leak primarily included content from the single-player mode of the upcoming open-world game, the new Miami-themed setting and some gameplay elements got "GTA Online" fans thinking about what they would want to see from the reimagined mode.
In a Reddit post asking how fans felt about the potential reset of "GTA Online" with the new release, some people shared their feelings on starting over nearly a decade after the original launch of "GTA 5." Fans also contemplated the possibility that progress won't carry over. One fan elaborated, saying that they aren't bothered by the potential reset and the loss of items they spent real-world money on, as long as the new version of "GTA Online" has some substantial improvements. Another person said they aren't happy that their progress likely won't transfer, but felt that they had seen everything "GTA Online" had to offer at this point.
Some fans want a fresh start in GTA Online when GTA 6 releases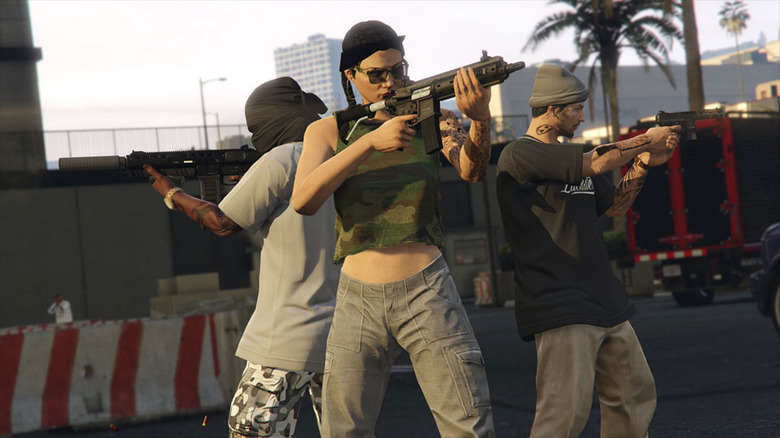 Rockstar Games
Some "GTA Online" fans seem really excited about the potential of a fresh-start when "GTA 6" releases. "Hoping nothing transfers over honestly. Be more fun if everyone starts fresh especially if it's back to basics without all the op vehicles," one fan wrote. For the fans who want a fresh start, the idea seems to be they want everyone back on the same level, at least for a bit. Others agreed with the sentiment, stating they want a fresh start as well.
Other fans don't seem as interested in a fresh start moving forward. The argument is that they have spent a ton of time, and in some cases real-life money, in "GTA Online" and they don't want that to be washed away. One person suggested that the "GTA 5" version of "GTA Online" won't get shut down for a couple years after the launch of "GTA 6," although Rockstar has never confirmed that. Another person argued that Rockstar treats "GTA Online" as its own game, so things won't be reset when the new game releases. Rockstar has not publicly stated its plans for "GTA Online" whenever "GTA 6" finally releases.