Early Reactions To Soulstice Have People Split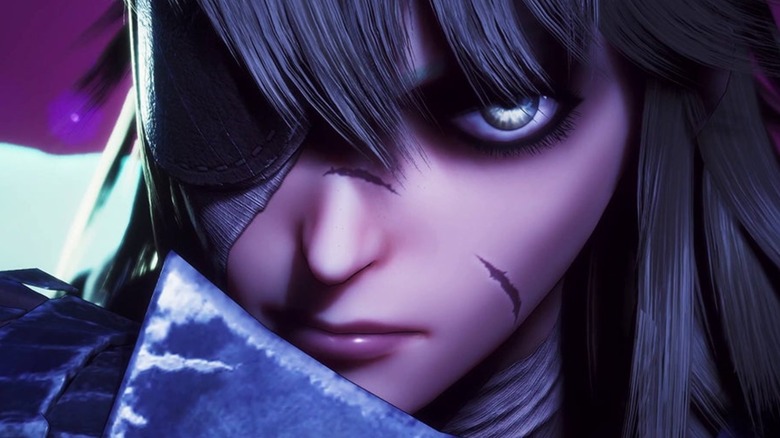 Modus Games
Developed by Reply Game Studios and published by Modus Games, "Soulstice" has been on gamers' wishlists for a bit now. Announced in June 2021, the action-adventure title follows two sisters named Briar and Lute who have had their souls fused together, becoming what is called a "Chimera." The pair wages war against beasts and demons in a "a coming-of-age dark fantasy story" with a hack-and-slash edge that offers players several different options when it comes to combat and traversal. But is it any good?
Early looks at "Soulstice" showed promise. A demo that dropped back in August seemed to leave an overall positive impression with those who gave it a try, though it wasn't without its shortcomings. With the game's recent full release to the public, critics have weighed in with their first impressions. So far, "Soulstice" has proven quite polarizing, with reviewers taking different stances on many of the same features.
Is Soulstice unique or derivative?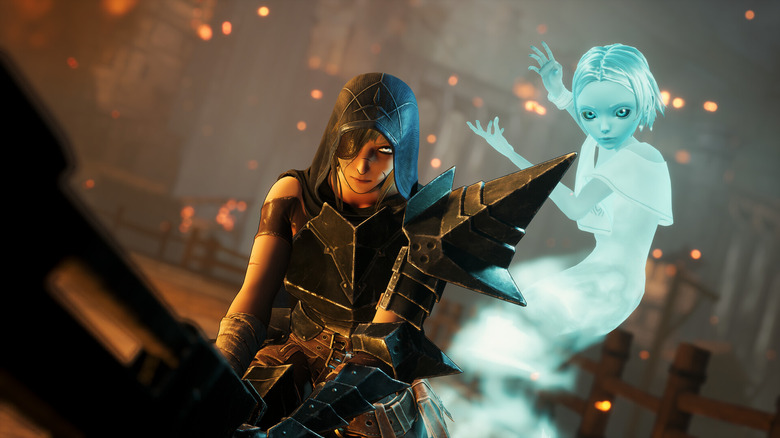 Modus Games
"Soulstice" has garnered praise for its approach to the classic character-centric, hack-and-slash formula it follows. "Despite standing on the shoulders of [Devil May Cry and Berserk], Soulstice manages to create its own identity thanks to its deep understanding and successful implementation of the elements that make those properties so beloved," Jacob Zeranko said in his review for Screen Rant. "It's not without its flaws, but the story, gameplay, power scaling, and aesthetic of the Holy Kingdom of Keidas is wholly engrossing and keeps players hooked from beginning to end." Tomas Franzese of Digital Trends also wrote a good review for the game, comparing it to "Devil May Cry" and titles of its ilk.
Not all feedback has been favorable, however. In their review for IGN, Jarrett Green awarded positive marks to "Soulstice" for its combat but lambasted virtually everything else, including its camera, technical issues, and "steep learning curve." Similarly, Jon Bailes of GamesRadar+ gave the entry two out of five stars. "At best this is a functional but uninspired character action game," Bailes wrote. "At worst it's a poor appreciation of the genre's finer points, stacking up systems that detract from the purity of exhilarating combat."
Metacritic further emphasizes the division over the merits of "Soulstice." The PC version had a critical score of 70 at the time of this writing, while it boasted a 74 and 76 for PlayStation 5 and Xbox Series X, respectively. Meanwhile, "Soulstice" has received Mostly Positive ratings from players on Steam.