Fortnite: How To Get All The 5th Birthday Quest Rewards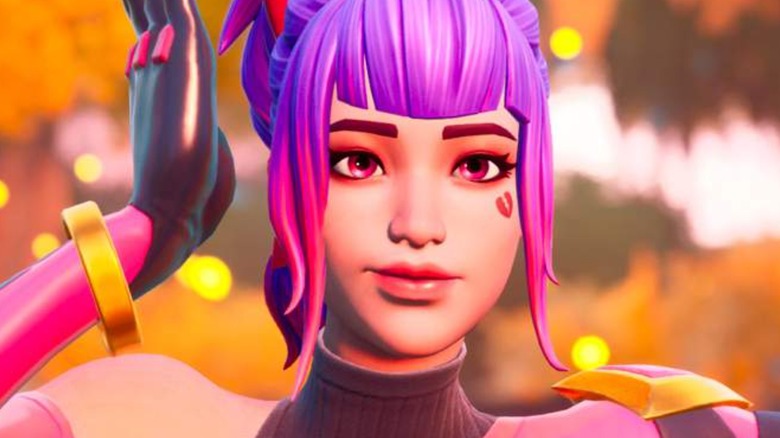 Epic Games
It's hard to believe it, but the Battle Royale mode in "Fortnite" has hit its fifth birthday, and the community is celebrating. The massively-successful title has seen some incredible world records during its time, and it's never been afraid to shake things up and look completely different as seasons go by. Now, Epic Games is offering a variety of birthday quests with fun rewards for players to enjoy.
Epic Games has celebrated the Battle Royale mode's birthday every year since it was released, giving gamers items like a birthday cake pickaxe, birthday cake gun skins, and even just additional ways to earn skins and other rewards in the game. 2022's birthday bash will similarly include a birthday cake pickaxe reward, along with a new color scheme, a cake emoticon, and a cupcake backpack. These are pretty similar to rewards in the past, and a leak confirmed that the quests will also resemble past birthday quests.
The three birthday quests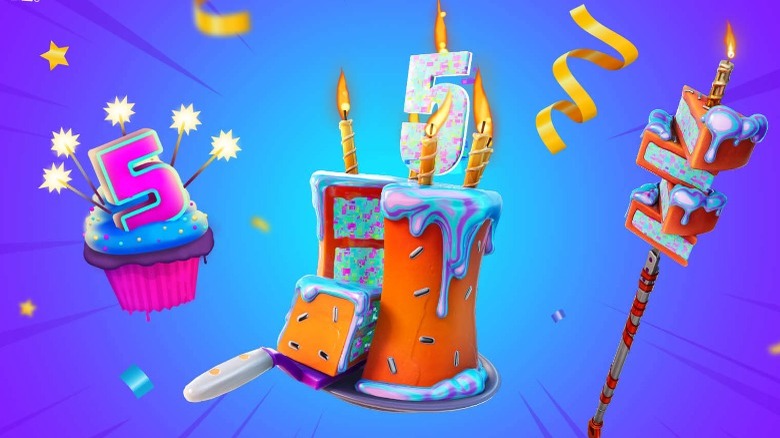 Epic Games
A leak revealed the three different birthday quests that players will need to do in order to earn the birthday celebration rewards. They're fairly simple and easy to get done before the event ends on Sept. 27, 2022. Players will need to throw five birthday presents to earn the Sparklecake Emoticon, use 5 balloons in one match to get the Celebratory Slice Pickaxe, and eat five birthday cakes in various matches to get the Fuzzfetti Cake Back Bling. These quests can be done quickly if players focus on them. However, because of the last quest requiring at least five different games played, it can take a little while for players who aim to win every time they drop.
Epic Games' blog post about the celebration had a few additional celebratory announcements. While there's no quest associated with it, the Birthday Fotography will also be making a comeback. This lets players take screenshots in "Fortnite" and submit them to be shown off on the game's blog. There will also be trivia questions popping up on the game's official Twitter and Instagram for players to enjoy.