You Can Get Minecraft Crosshairs In Valorant. Here's How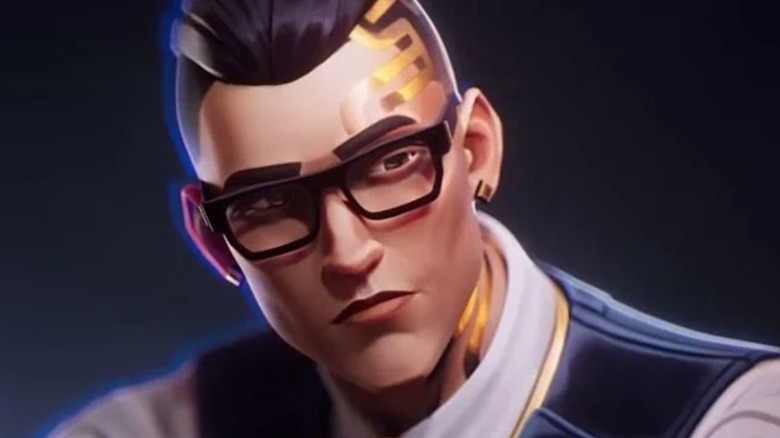 Riot Games
It's hard to ignore that both "Valorant" and "Minecraft" are two of the most popular online games. While "Minecraft" was released nearly 10 years prior to "Valorant," it's still a rich source of content amongst streamers and casual gamers alike. On the other hand, "Valorant" has made waves in the gaming community, making esports more inclusive and even fighting online harassment by listening in on players' matches.
The two well-loved video games have crossed over many times in the past, as they share a similar playerbase. In fact, some of the maps in "Valorant" have been recreated in "Minecraft" by a enthusiastic fans who may want to explore the maps of "Valorant" better. "Minecraft" has also made its way into the F2P first-person shooter as well with a few crosshair combos, according to Dot Esports. These are a great way to show your love of "Minecraft" to anyone who ends up spectating you (or as a way to just have fun). Luckily, they're pretty easy to add to your own client.
The various different Minecraft crosshairs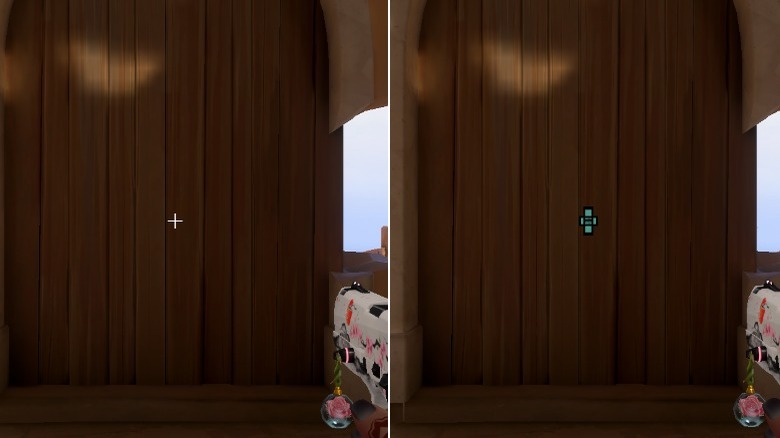 Riot Games
One of the things "Valorant" allows players to do is edit the crosshair's look and color. While many players use this to find the crosshair that works the best for them aesthetically and practically, others have used it to create a fun look for their games.
Dot Esports has shared a few different ways to bring "Minecraft" to "Valorant" in the form of crosshairs. The first creates the signature "Minecraft" plus-sign crosshair, which you can customize to be any color you'd like. This might look a bit generic, but for hardcore fans who might want Steve in their game, there's a crosshair to imitate his body proportions. You can get these with the following codes:
Plus-Sign Crosshair: 0;s;1;P;h;0;0l;12;0o;0;0a;1;0f;0;1b;0;S;c;4;s;0.701
Steve Crosshair: 0;P;c;8;u;105141FF;t;3;o;1;b;1;f;0;m;1;0t;10;0l;10;0v;20;0g;1;0o;0;0a;0.6;0f;0;1t;10;1l;4;1v;10;1g;1;1o;8;1a;1;1m;0;1f;0
These codes can easily be put in the game by copying and pasting them into your crosshair settings. To do so, go to Crosshair Profile in the crosshair settings and click the Import Profile Code option. Then just paste the code in and voila! You can now enjoy "Minecraft" in "Valorant."