Slime Rancher 2: How To Find Moondew Nectar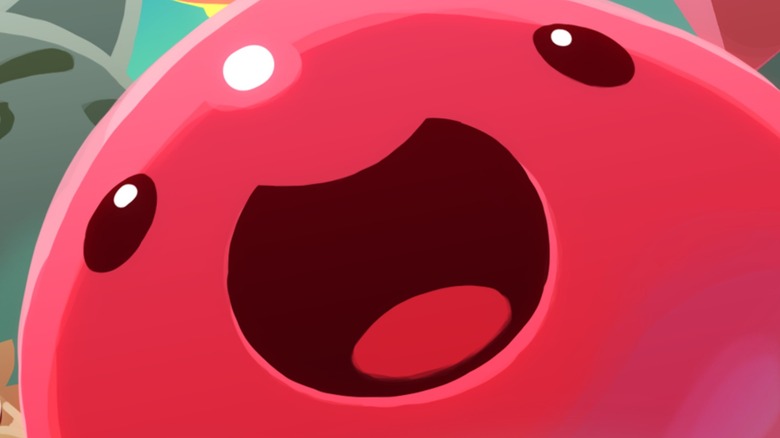 Monomi Park
The "Slime Rancher" games are some of the more unique titles like "Animal Crossing" that will have you hooked. While the gameplay certainly doesn't look like "Animal Crossing," the ease of play has people obsessed with the game. In fact, game director Nick Popovich said that "Slime Rancher 2" was released on Sept. 22, 2022 and had already sold over 300,000 copies by Sept. 26. In the same amount of time, the game also rose to the number one spot on Steam and had over a 95% positive rating.
Advertisement
As the title suggests, slimes play an important role in the game since the player is collecting and taking care of them. Sometimes players need to feed slimes their favorite food so that they're not trying to escape. Flutter Slimes' favorite food is Moondew Nectar, but it's not exactly easy to find.
Keep reading to learn where to find the elusive Moondew Nectar.
Moondew Nectar location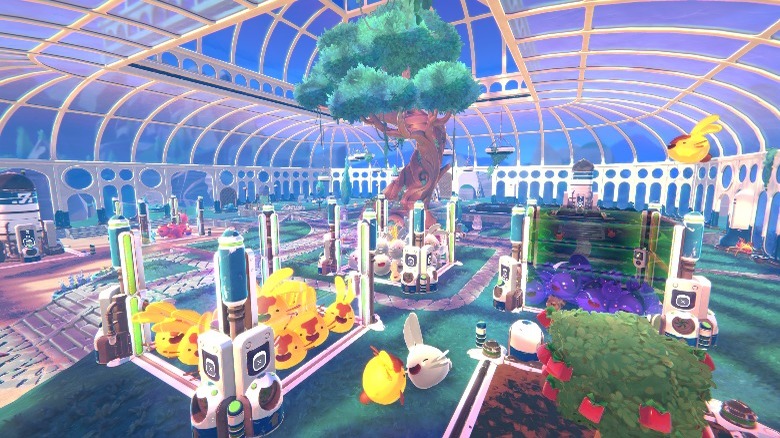 Monomi Park
According to YouTuber Trophy Tom, Moondew Nectar can be found in purple-gray blossoms in Starlight Strand. These blossoms can be on the walls and pink trees, and they can also fall to the ground. The blossoms seem to almost glow in the dark, so they're easy to spot from pretty far away. This makes it much easier to farm them.
Advertisement
Another YouTuber, Epokk, pointed out that there's always Moondew Nectar to the Southeast of Rainbow Island. This is a great place for grabbing a ton of the food source because there aren't a lot of slimes that can get in your way.
According to the Slime Rancher Wiki, Moondew Nectar is hard to farm because it doesn't grow in The Conservatory, which is where all of the ranching takes place. Players need Moondew Nectar in order to keep Flutter Slimes, since that's all they eat, and Flutter Slimes can be incredibly helpful on the ranch since they stop other slimes from getting agitated.