RIP Google Stadia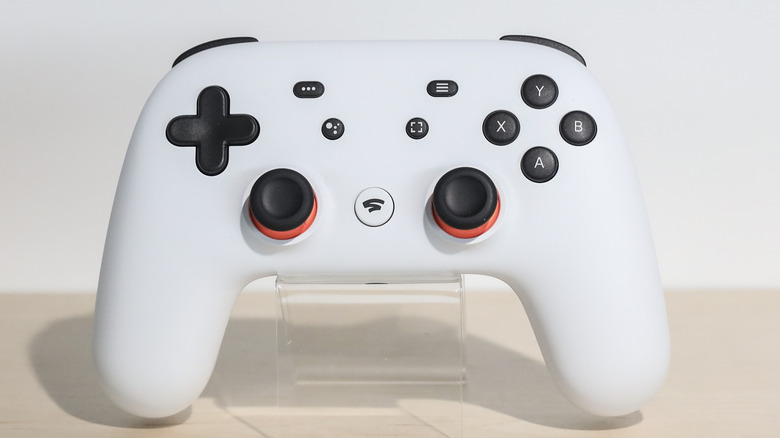 Drew Angerer/Getty Images
In late 2019, Google made headlines in the gaming world by announcing the launch of cloud gaming service, the Stadia. It was an ambitious move by the multinational tech company, as the gaming industry was already chock full of options like the PlayStation 4, Xbox One, Nintendo Switch, and the PC, not to mention the soon-to-be-arriving next-generation offerings from both Microsoft and Sony. Ultimately, it was a massive bet from Google that 4K cloud gaming would eventually become the future. Unfortunately, the massive amount of confidence Google placed in the Stadia hasn't seemed to have paid the dividends the company had hoped for, leading many in the industry to wonder what exactly is going on with the platform.
In the nearly three years since its launch, the Google Stadia hasn't challenged the status quo and has failed to match its competitors in terms of both sales and engagement (via Wired). In the past, Google has tried to remedy this by making Stadia an all-encompassing platform that goes beyond gaming. However, none of these efforts have worked. And now, it's time for gamers to say RIP to the Google Stadia once and for all.
Google announces that the Stadia will shut down in January 2023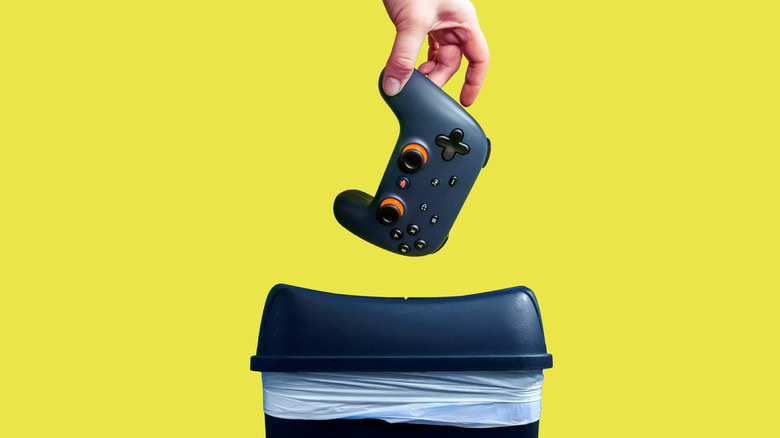 Colleen Michaels/Shutterstock
On Sept. 29, in a blog post titled "A message about Stadia and our long-term streaming strategy," Vice President and General Manager of Google Stadia Phil Harrison announced that Stadia will officially be shutting down in the near future. "For many years, Google has invested across multiple aspects of the gaming industry. We help developers build and distribute gaming apps on Google Play and Google Play Games," Harrison said in the blog. "A few years ago, we also launched a consumer gaming service, Stadia. And while Stadia's approach to streaming games for consumers was built on a strong technology foundation, it hasn't gained the traction with users that we expected so we've made the difficult decision to begin winding down our Stadia streaming service."
Harrison announced that the Stadia service will officially cease beginning on Jan. 18, 2023 as Google attempts to redirect its focus on other niches within the industry such as Augmented Reality (AR), and its existing properties such as Google Play and YouTube. "We remain deeply committed to gaming, and we will continue to invest in new tools, technologies and platforms that power the success of developers, industry partners, cloud customers and creators." Google claimed it will be offering a refund for gamers who have purchased Stadia produces through its site.
RIP Stadia.