Fall Guys: How To Get All Hex-A-Thon Event Rewards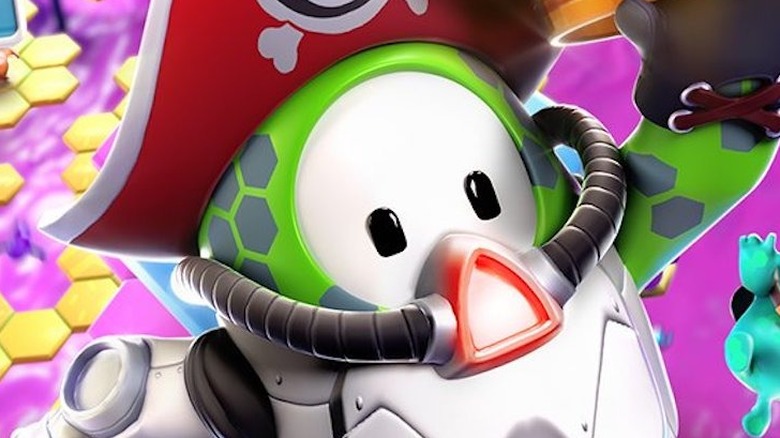 Epic Games
"Fall Guys" latest event Hex-A-Thon is live through October 10, offering players the chance to earn some free cosmetics. As the name suggests, the event is centered around all of the Hexagonal shows in "Fall Guys," with a playlist consisting of only those mini-games. Ever since the massive "Fall Guys" update in June that revamped the battle pass and made the game free-to-play with cross-play and cross-progression, "Fall Guys" has enjoyed renewed success. This latest event continues the fun with all kinds of wacky items, including a pirate-themed costume.
In order to earn the Hex-A-Thon event rewards in "Fall Guys" players will need to complete a number of challenges, some of which will need to be done in the event playlist. They might seem daunting at first — after all, Hex-A-Gone can be a real beast — but they're totally worth it for the new swag. Here's how to earn all of the Hex-A-Thon event rewards in "Fall Guys."
How to earn all Hex-A-Thon rewards in Fall Guys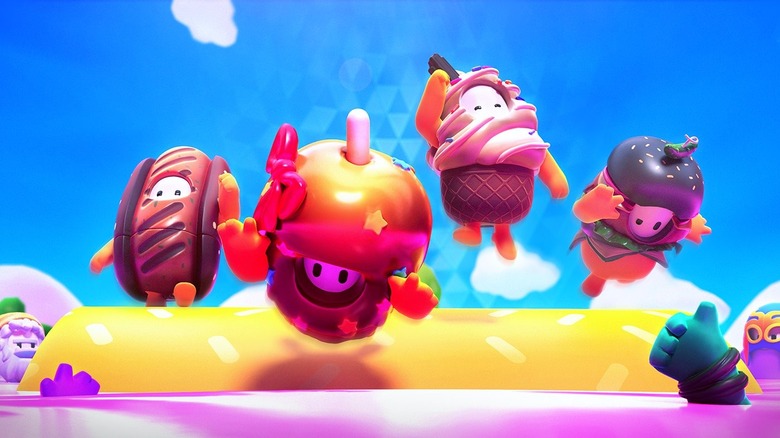 Epic Games
There are ten challenges that need to be completed, some of which have to be unlocked by completing prior challenges. Each challenge awards 100 Hex Tiles, with a total of 1,000 needed to earn all of the rewards
The challenges are:
Qualify from Race Rounds without respawning in Squads Show (x3)
Win Squads Show

Reach the final round in Duos (x2)

Win Duos Show

Qualify from Race Rounds in 45 seconds or less in Solo Show

Win Solo Show

Run 2,500 meters in Hex-A-Thon playlist

Survive at least 60 seconds in Hex-A-Thon playlist (x5)

Win Hex-A-Thon (x2)
There are a total of six rewards, given at different amounts of Hex Tiles. At 100 is the High Hex-pectations nickname, at 300 is 200 Kudos, at 500 is the Hex Hero nameplate, and at 700 is the Hive Pattern. The final two rewards are the lower part (800 tiles) and the upper part (1,000 tiles) of the Captain Redshift costume, which makes your bean look like a space pirate.