System Shock Fans Just Got Hit With A Delay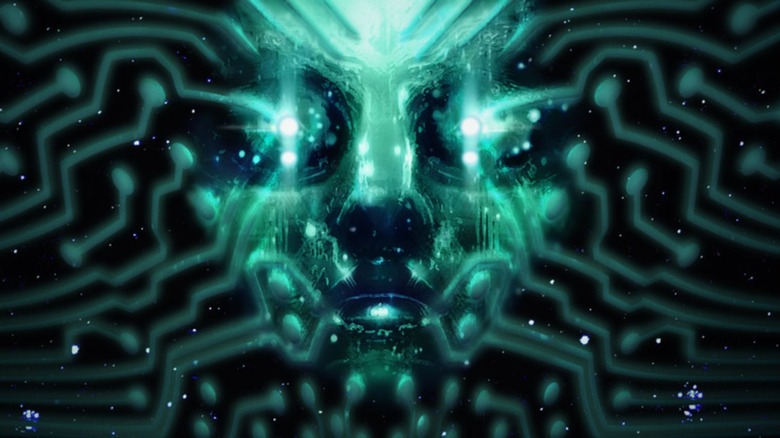 Night Dive
If you were one of the many fans eagerly anticipating the release of the "System Shock" remake, you're in for a bit of a disappointment. On Thursday, Twitter user Wario64 made fans aware that a change had been made to the official "System Shock" Steam page: The release window is now listed as March 2023. 
Night Dive had yet to publicly weigh in on the change to the Steam page, but a delay like this wouldn't unheard of. Funding the project via a Kickstarter campaign, Night Dive Studios originally planned to release "System Shock," a remake of the popular 1994 title of the same name, inn December 2017. Then, Night Dive suffered a long series of delays. The debut was pushed to 2018, then 2020, then 2021, then 2022, and now, 2023. 
The original "System Shock" holds an important place in video game history, and fans of the original title are in for much more than a simple remaster. Although originally called "System Shock: Remastered," the developers opted to change the project's name to "System Shock" because, simply put, the game isn't just a "remaster," it's one of the biggest video game remakes in development. "This is a full-fledged reboot of a classic game into something new," Night Dive CEO Stephen Kick told Polygon.
You don't have to take his word for it, however. An impressive gameplay trailer of "System Shock" was released during in Summer 2022.