Valve's VR Headset Might Have Finally Leaked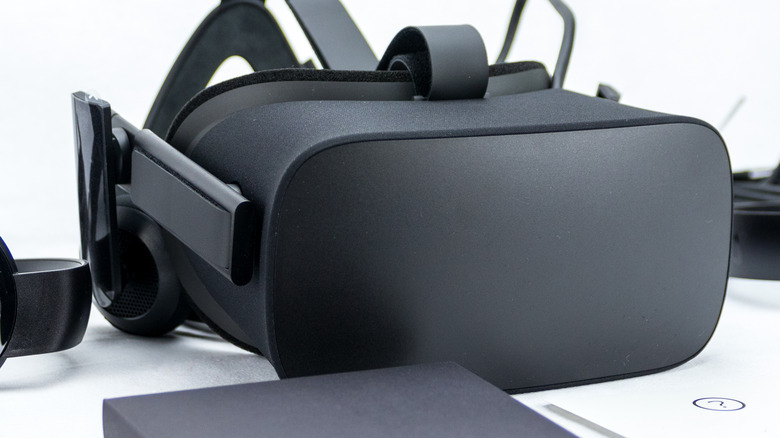 Alberto Garcia Guillen/Shutterstock
Valve has been at the forefront of the gaming industry for years. Early on in its existence, the company headed iconic series like "Half-Life," "Left 4 Dead," and "Counter-Strike." Valve has since branched away from just video game development and has spearheaded the creation of gaming hardware such as the handheld Steam Deck. It has even created its own VR headset, the Valve Index, which stands strong against some of its foremost competitors in the VR market. And according to some within the industry, Valve's newest creation is on the horizon.
Back in May, news surfaced of Valve filing for a new patent regarding the "Deckard," a new HMD headset for VR gaming produced by Valve (via Mixed). Later in June, following an update for the Valve Index, more info regarding the Deckard was seemingly inserted into the backend (via UploadVR). To this point, Valve has remained quiet about the production of a new VR headset. But after months of rumors, it seems that more definitive proof of the Deckard's existence and eventual release has surfaced.
A Valve job listing seemingly confirms the Deckard's existence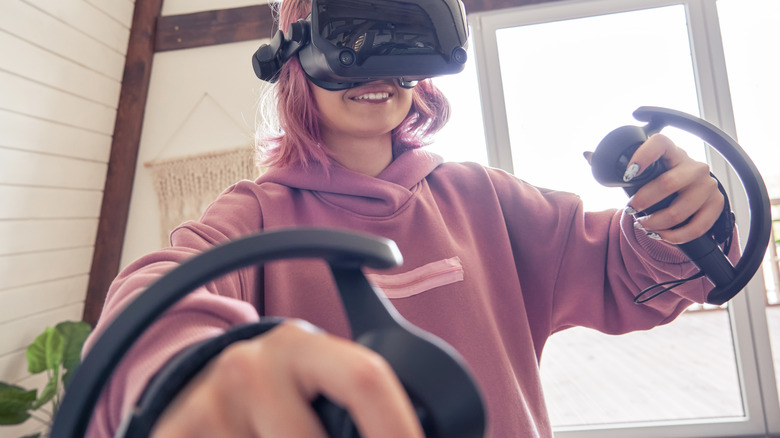 Ground Picture/Shutterstock
As noticed originally by UploadVR, Valve recently posted a job listing that implies the company is currently working on a successor to the Valve Index. The job listing seeks out a software engineer for Valve's Computer Vision. "At Valve, we are pushing the boundaries of virtual reality (VR) experiences," the job listing read. "We are looking for versatile, self-directed software engineers in computer vision who can help us achieve the next steps in VR with millions of customers worldwide."
The listing went on to say that Valve Corporation will require someone to "prototype, ship, and support consumer gaming products leveraging visual-inertial tracking (HMD and controllers), camera passthrough, environment understanding, eye tracking, and hand tracking." When broken down, this could mean that Valve is currently developing a new VR headset and needs more hands to help make that vision a reality. As of right now, Valve hasn't formally announced the hypothetical Valve Deckard just yet, and it isn't known how far along in development the VR headset is right now. But judging by this new job listing, it might not be too far into the future when gamers get their first look at it.