Is PGA Tour 2K23 Cross-Platform?
2K Sports
Golfing might be fun, but golfing with your friends is even better. Just as this rule applies to the real world, it also applies to the world of gaming. So, it's certainly a good thing that the new entry into 2K's golfing franchise, "PGA Tour 2K23," allows you to play with your friends in several ways. However, in spite of this, there is one question many fans of the franchise may be asking about the new game: Will "PGA Tour 2K23" feature cross-play between different platforms? 
It's a fair question, considering how packed the game is with other features. According to the "PGA Tour 2K23" official website, the game will feature a number of new playable golfers, the ability for players to design their own courses and customized golfer, a new "Topgolf" mode, and a robust multiplayer system for friends who want to play a few courses together. But will that multiplayer system allow for cross-play?
Cross-play is not yet available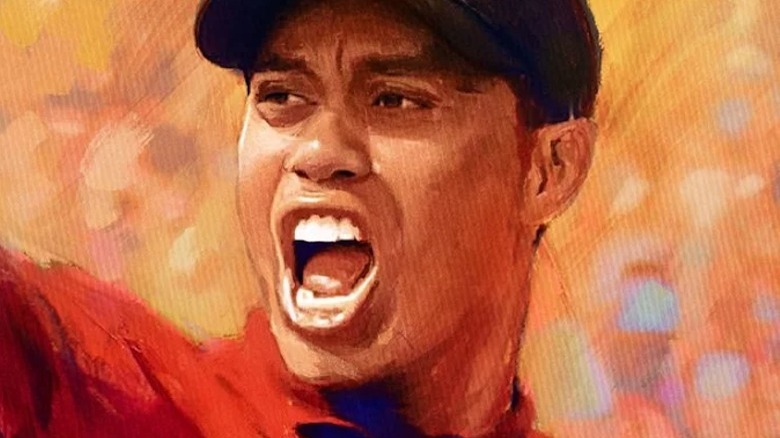 2K Sports
Sadly, it appears that there will be no cross-platform play available for players of "PGA Tour 2K23" when the game launches on Oct. 14. A tweet from the official "PGA Tour 2K" Twitter account makes this very clear. However, there is at least some cross-platform functionality. According to the tweet, the user-created courses in the game can be shared and enjoy across platforms. 
For players on the same device, however, there will be plenty of ways to play together or against one another. The game's official website details a long list of multiplayer modes, including both online and local play. Players can enjoy a four-play scramble-style tournament or even join Online Societies for season-long tournaments. If you're looking for something simpler, you can also play 1-on-1 matches. Whatever multiplayer mode you end up playing, just know that — for now, at least — cross-play is not available.