What The Critics Are Saying About Mario + Rabbids: Sparks Of Hope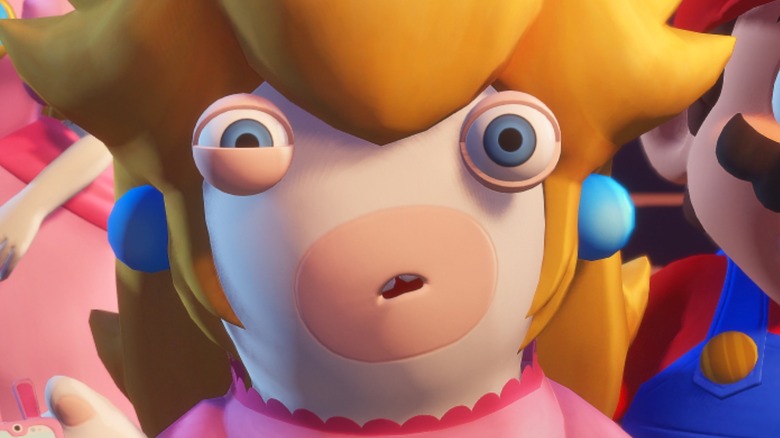 Ubisoft
Released in 2017 as one of the first big titles for the Nintendo Switch, the turn-based tactics game "Mario + Rabbids: Kingdom Battle" was a surprise hit. When the ambitious crossover between Nintendo's "Mario" and Ubisoft's "Rabbids" franchises was first announced, most weren't too thrilled with the idea of the game. But post-release, these concerns went out the window as "Kingdom Battle" earned praise for its "XCOM"-style gameplay and is considered one of the best "Marios" games available on the Switch. Five years later, Ubisoft — the publisher and developer of the crossover with Nintendo — has attempted to replicate this success with a sequel, "Mario + Rabbids: Sparks of Hope."
Announced in 2021, the existence of "Mario + Rabbids: Sparks of Hope" immediately turned heads and quickly became one of the most anticipated games of 2022. But as any developer can tell you, creating a follow-up to a modern classic isn't easy. At the end of the day, fans will wonder whether or not "Sparks of Hope" is worth the price of admission and if it can retain — or even improve — the features that made "Kingdom Battle" so special, be it the tactical style or the great use of signature Nintendo and Ubisoft characters. The reviews for "Sparks of Hope" are in and fortunately, it looks like Ubisoft has once again delivered the goods.
Sparks of Hope is a worthy successor to Kingdom Battle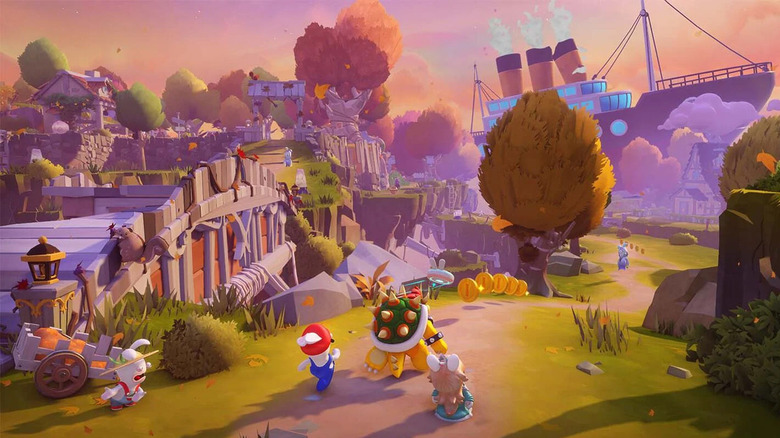 Ubisoft
According to most reviewers, Ubisoft has once again delivered a good experience with "Sparks of Hope" that might even be better than the one that preceded it. In his review of the game for IGN, Dan Stapleton showered "Mario + Rabbids: Sparks of Hope" in praise and said that it improved upon the original experience. "It's bigger and better [than 'Kingdom Battle'] in nearly every way, with a more freeform and customizable take on combat and an almost completely rethought overworld that's much less linear and absolutely packed with puzzles," Stapleton said.
Marcus Stewart of Game Informer praised "Sparks of Hope" for adding a free-flowing movement system, a decision that can potentially broaden the series' appeal. "Removing the grid and having freedom of movement feels liberating, however, and is one of the big game-changers," Stewart wrote. "[C]ontrolling heroes as I would in a regular third-person game feels better and adds flexibility in positioning while, potentially, making it more inviting to non-tactics fans."
Writing for Polygon, Mike Mahardy did make mention that the new movement system could be an illusion of sorts, but that the game does ultimately deliver where it counts, mentioning that movement becomes an afterthought after a memorable attack from a character.
There are some minor complaints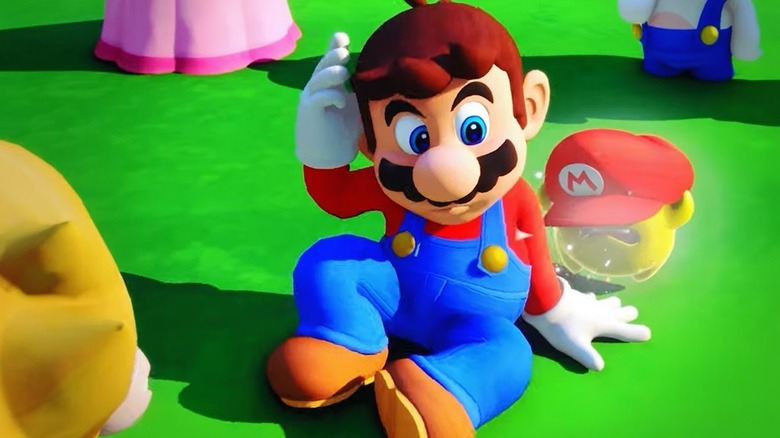 Ubisoft
While "Mario + Rabbids: Sparks of Hope" does introduce a bit of freshness into the experience, not everyone is raving about it. In Tom Ragen's review for The Guardian, "Sparks of Hope" is said to be a decent game that is overall brought down by the lack of fluidity. "As your ragtag band of mismatched 'Rabbids' and Nintendo characters roam clumsily across six themed worlds, you can't help but notice the absence of Nintendo's deft touch," Ragen said in his review. "Running into those iconic gold coins, you're instantly rewarded with the telltale 'Mario' sound effects – but the joy's missing. Movement is sluggish. Mario can't jump."
Lloyd Coombes of Dexerto was mostly positive about "Sparks of Hope," but criticized its difficulty — or lack thereof — when compared to other strategy games. "While you can adjust it to be more difficult, it never reaches the challenge levels of something like 'XCOM 2,'" Coombes wrote. "That may be asking a lot (and we can't see Nintendo allowing permadeath for Mario and co.) but it'd be great to have a little more challenge."
Fortunately for fans of the series, complaints about "Mario + Rabbids: Sparks of Hope" seem to be few and far between. Currently on Metacritic, the game has a glowing 86 critical score, and even more negative reviews seem to be on the slightly positive side.