This Marriage Prank Cost This Twitch Streamer A Chance At $100K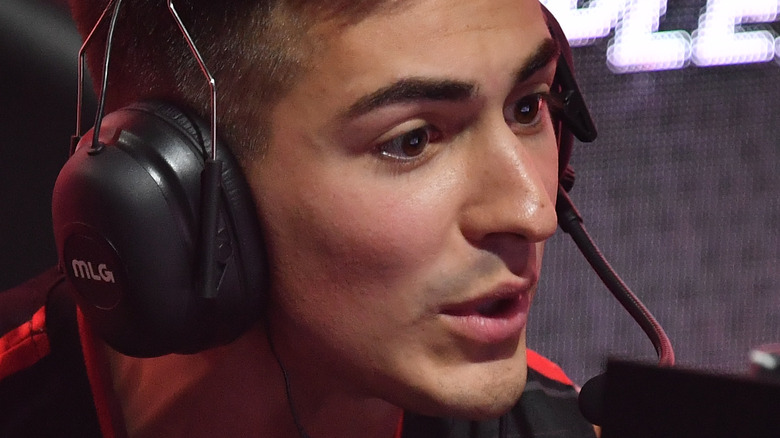 Jamie Sabau/Getty Images
Once a fringe competitive element within gaming, Esports have now become a global phenomenon where elite gamers compete to win massive cash prizes. However, should said players wish to participate in these high-stakes events, they are often held to a certain standard when it comes to their conduct. This is something that popular Twitch streamer and "Call of Duty" pro Doug "Censor" Martin recently found out the hard way.
Censor is currently a coach for Boston Breach's Esports Academy team and is well known among the "Call of Duty" community for exposing cheating, a common issue in the franchise. This began when he allegedly was sent a list of every "Call of Duty" pro who had received cheats from the cheat provider itself (via Dexerto). Because of this, some members of the "Call of Duty" community requested he investigate Nadia Amine, a female streamer and Esports competitor known for playing "Warzone." Eventually, Censor said that he would expose Nadia in a future video. No such thing ever happened. Instead, in the video, Censor claimed that he had found no evidence of Nadia cheating and ended the video with a faux marriage proposal to her. This apparently was a step too far.
Censor was banned from a $100K Call of Duty tournament for harassment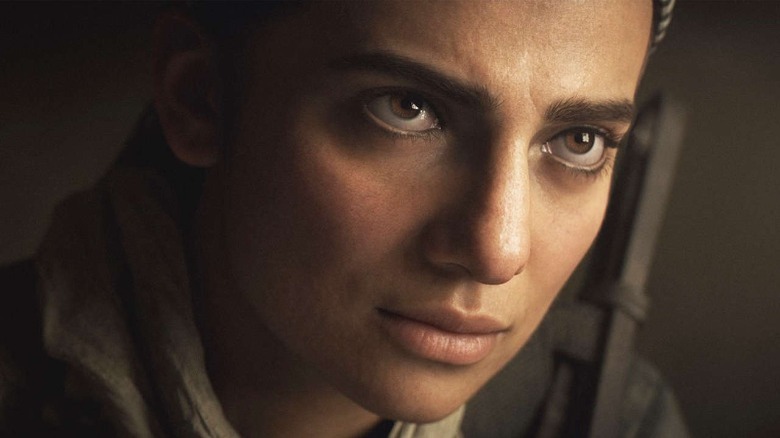 Activision Blizzard
Censor's "proposal" to Nadia didn't go over well. The video itself has tons of negative comments on it and was overwhelmingly seen as a clout-chasing prank. Nadia herself responded personally to the proposal, and expressed thankfulness for not being into men. But if Censor thought that a public dragging and stone-cold rejection wasn't enough, then what happened next surely was.
Originally due to compete in the Fortune's Keep event — a tournament hosted by Activision and carrying a $100K prize pool — on Oct. 15 and 16, Censor said in a now-deleted tweet that he had been banned from participating in Fortune's Keep by Activision due to harassment. This was allegedly in regard to his proposal video to Nadia, who also competed in Fortune's Keep (via Kotaku). Censor's banning from the event was never officially announced and Activision has yet to comment on the situation.
Prior to this revelation, Censor tweeted about Nadia, calling her a "content genius" and doubling down on his publishing of what was essentially a clickbait video. The responses were pretty much what you would expect, with a majority of responses insisting that Censor shouldn't be that surprised by the decision.