Gamers Claim NVIDIA's New Graphics Card Is Melting Itself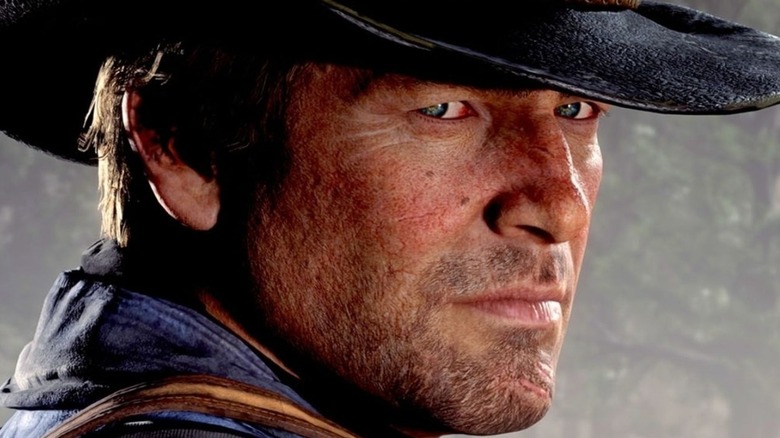 Rockstar Games
While there are some games that will make your hardware cry, a new NVIDIA card might be making itself cry. Users on Reddit are claiming that NVIDIA's GeForce RTX 4090, which is priced at a whopping $1,600, is melting itself.
Reddit user reggie_gakil posted two pictures of their RTX 4090 adapter on the NVIDIA subreddit after it seemed to melt. In the photographs, several of the pins on the GPU itself were also damaged, which could be a much more expensive fix (although the Reddit user did say the graphics card still seems to work through the damage for now).
Unfortunately, reggie_gakil wasn't the only one. Fellow PC gamer NoDuelsPolicy shared that they had the same problem while playing "Black Desert." They also shared a picture of the damage, showing how one pin took some heavy damage. Another user shared a similar discussion in a Facebook PC Gaming group where someone else also had a burned GPU adapter.
This is an expensive fire hazard, and considering that some people leave their PCs running to render or upload things like YouTube videos, this could lead to more significant disasters. Luckily, most customers seem to have caught the problem before it could worsen. NVIDIA has addressed the issue, but onlookers still don't seem happy.
NVIDIA says it's investigating the claims
NVIDIA spokesperson Bryan Del Rizzo told The Verge that the company is investigating the claims. This was initiated on Reddit, where a Community Manager asked reggie_gakil to check their DMs. While NVIDIA has now started looking into the problem, onlookers were quick to offer their two cents as well.
Many pointed out that the problem might have developed because there was too much bend in the cord. According to Grummz, a games industry worker since the original "World of Warcraft," the power adapter with 4090 cannot be bent for the first 35mm, also seconded by CableMod. Additionally, the cord shouldn't be bent horizontally, which Grummz pointed out is nearly impossible for most PC case sizes.
The original user on Reddit shared a picture of the setup, explaining that there was a bit of bend but nothing aggressive. However, as one user explained with a link to CableMod, the direction that the cable was bent may be what caused the problem.
Many people were upset with NVIDIA, arguing that the company should include safe cables because of the hazards of the expensive card. Others pointed out that the card shouldn't come with a flexible cord if it's dangerous. However, considering the Steam Deck is finally way easier to get, it might be better to play on something that won't potentially catch gamers' PCs on fire.