God Of War: Ragnarok's Photo Mode Will Be A Little Late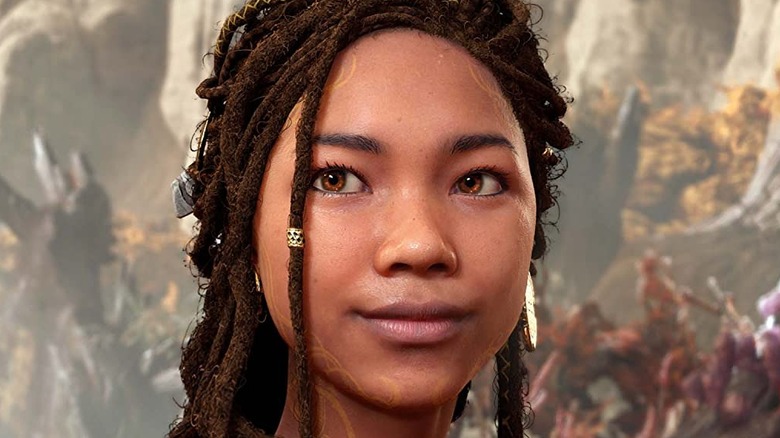 Sony Interactive Entertainment
Historically speaking, taking a screenshot of your gameplay is a great way to share your gaming experiences with friends or the internet. Recently, many games like "Cyberpunk 2077" and even "Mass Effect: Legendary Edition" have been released with a built-in photo mode, giving players complete control over what they're capturing and the style or angle in which they do it. 2018's "God of War" also had this feature, and "God of War: Ragnarok" — set to release for both PlayStation 4 and PlayStation 5 on November 9 — is no different. That said, while it will have a photo mode in-game, this mode won't be shipping with the game and will instead arrive in a future update.
In their preview of "God of War: Ragnarok," Mik Bromley of The Fourth Focus said the build they played had no photo mode included either through menus or via a button shortcut. On October 26, the game's developer Santa Monica Studios confirmed that photo mode would not be available in "God of War: Ragnarok" — at least, not immediately. "Photo Mode will be coming to 'God of War Ragnarok' after launch – we'll share more details closer to when we plan to release it. We can't wait to see all of your captures once it's live," Santa Monica Studios said in its statement to Twitter.
Players looking to get artsy with "God of War: Ragnarok" screenshots at launch will just have to wait until the feature is ready.