Is Dead Space Coming To Nintendo Switch?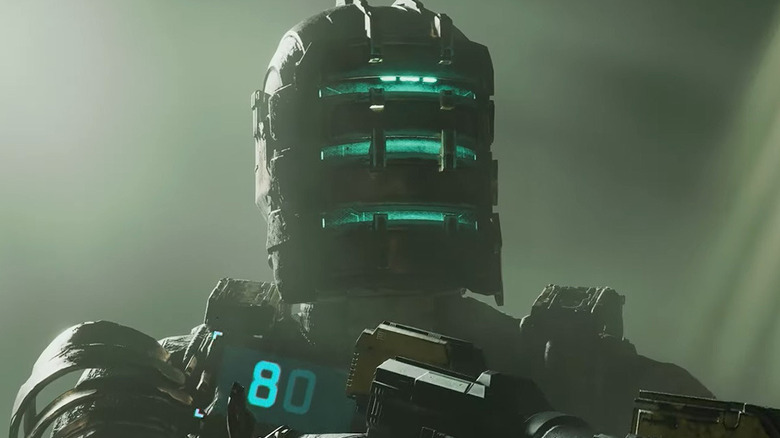 EA/YouTube
Fans of "Dead Space" have every reason to be excited about the upcoming remake of the 2008 title. Since "Dead Space 3" bombed when it was released in 2013, it's been awhile since gamers got something good from the sci-fi horror franchise. In fact, the third entry in the "Dead Space" series performed so poorly that it canceled out any possibility of a "Dead Space 4." Given the success of the original and the advances in gaming tech that have been made over the last several years, there are high hopes for the newest iteration of "Dead Space."
Set to release January 27, 2023, the remake will reinvigorate the franchise after a decade of dormancy. Pledging not to repeat the mistakes of the poorly performing "Dead Space 3," the "Dead Space" team has promised that the remake won't include microtransactions, which many see as the downfall of the third title (via IGN). Additionally, the game will focus on extra content and accessibility, broadening its availability and quality. Naturally, gamers want to know if they'll be able to join in on the fun. Specifically, many are asking: is "Dead Space" going to be available on the Nintendo Switch? Here's what we know.
Dead Space is not coming to Nintendo Switch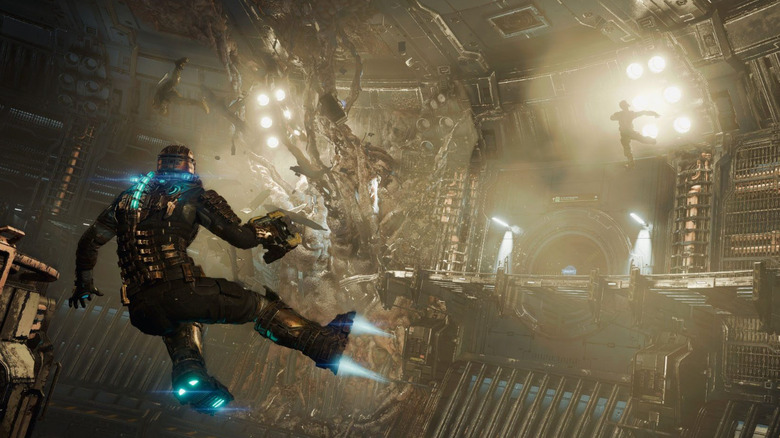 EA
Unfortunately for Nintendo gamers, "Dead Space" will not be available on the Switch at launch. The developers at EA Motive told IGN that they've made a point about focusing on next-gen consoles. That being said, the game is launching on PC, PS5, and Xbox Series X|S.
So, why did the developers at EA Motive make this decision? Basically, their logic hinges on the technological capabilities of next-gen consoles, including features like SSDs to do away with loading screens and deliver a more streamlined experience. In other words, the PS4 and Xbox One can't keep up with their current-day counterparts. The Switch also falls into this category, but Nintendo is yet to announce plans for an updated console.
Once Dead Space launches on January 27, 2023, Switch users will be left out. Of course, there's plenty of time between now and then for things to change, but nothing is guaranteed.