Adept And xQc's Kiss Has Fans Completely Confused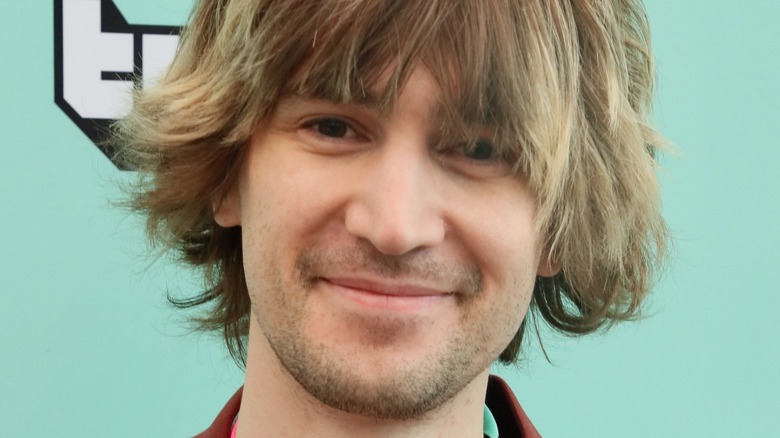 Robin L Marshall/Getty Images
Outside of his prolific streaming career in which he's not only one of the most prominent personalities on Twitch but a former "Overwatch" pro too, Felix "xQc" Lengyel's personal life has been the subject of much scrutiny. In 2021, it was revealed that xQc had begun a relationship with fellow streamer Adept. The two had previously kept their relationship secret for a while before revealing it to the world. However, the rumor mill surrounding their relationship began turning once fans noticed the two hadn't been seen together on stream. Later, xQc would confirm that the two had broken up after an argument. However, after spectators saw an affectionate interaction during a recent stream, some are wondering if the two are back together. 
Advertisement
During a stream in the early hours of Nov. 1, xQc can be seen playing "Overwatch 2" when Adept suddenly approaches from behind and kisses xQc on the neck twice. xQc doesn't seem to acknowledge Adept during the awkward encounter, and she can be seen leaving his room soon after.
While some were quick to assume that this appearance and fondness by Adept might indicate the two streamers were back together, it turns out that's not quite the case.
Adept and xQc are not back together
Though the situation seems odd, Adept had apparently arrived at xQc's house earlier with a friend. Considering the strange interaction happened on stream for any viewers to see, many speculated whether the two had rekindled their relationship. However, xQc was quick to squash these rumors, repeatedly emphasizing on stream that the two were not dating. 
Advertisement
In the wake of Adept's abrupt appearance on xQc's stream and the subsequent kisses, many on social media took the time to add their take to the confusing situation. Some accused Adept of being wrong for abruptly showing up and kissing the streamer. "I actually started to believe that Adept is incredibly toxic," one user on Reddit said of the two's exchange. "Why do you even go your ex's house [at] 3 am to 'talk'? They mutually decided to break up. Why doesn't she leave him alone and pave her own path?" Users on Twitter also weighed in, saying that Adept kissing xQc was stepping over the line.
Before xQc clarified that the two were still broken up, Reddit rumors suggested the streamers might've picked their relationship back up after they were spotted together at TwitchCon in early October. However, given xQc's words on the situation, that doesn't seem to be likely.
Advertisement