Modern Warfare 2: How To Get The Mountain Dew Skin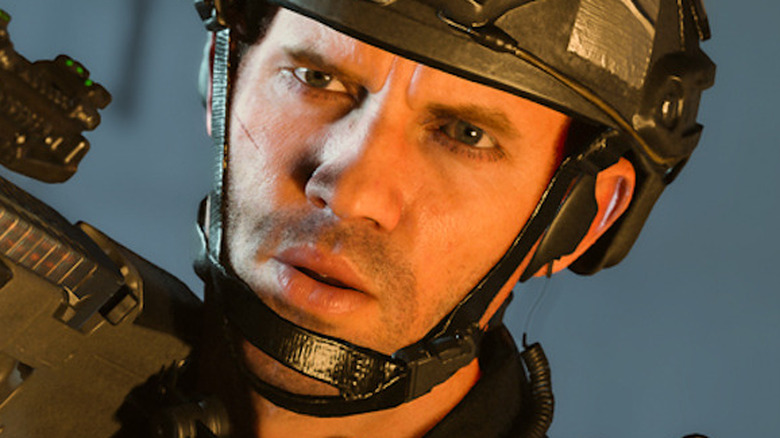 Activision
"Call of Duty" has returned with the latest entry in the long-running, first-person shooter franchise: "Modern Warfare 2." As usual with the series, players have flocked to its multiplayer. While "Modern Warfare 2" has provided players with the typical fare they've grown accustomed to over the nearly two decades of the IP's existence, it also introduced enough new content to keep the gameplay fresh, including two additional multiplayer modes. To further sweeten the pot, publisher Activision has rolled out in-game items inspired by real-life products.
"Call of Duty: Modern Warfare 2" has taken part in quite a few collaborations with big companies, such as Burger King and Papa Johns. The game has also partnered with popular soda Mountain Dew in order to boost sales of the drink and keep players engaged in the "Modern Warfare 2" multiplayer ecosystem. In addition to providing in-game boosts as incentives for its players, "Modern Warfare 2" has an exclusive Mountain Dew skin tied to the promotion on offer.
Buy Mountain Dew to redeem codes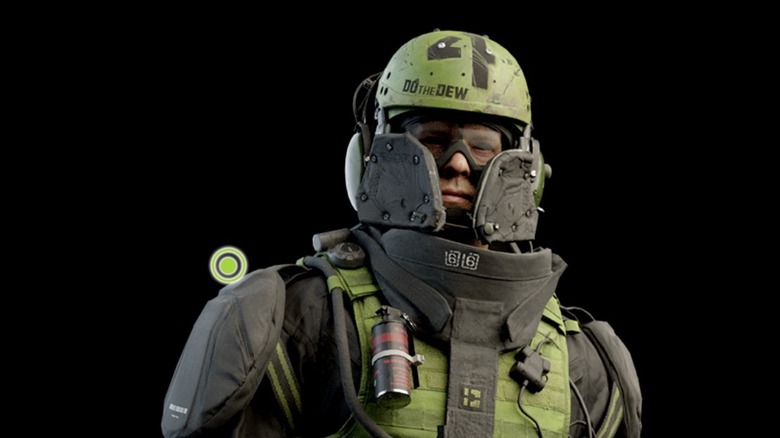 Activison
In order to get your hands on the special Mountain Dew skin in "Call of Duty: Modern Warfare 2," you will have to spend some real cash. More specifically, you'll have to buy a "specially-marked" 20 oz. bottle, 12 pack, or 24 pack of Mountain Dew or a 12 pack of Mountain Dew Game Fuel. After completing your purchase, check below the bottle cap or inside the carton for a special code. Once you have it, go to the official Mountain Dew website and link your Activision account. After doing that, you can redeem the code and claim the Mountain Dew skin for your character.
In line with Mountain Dew's branding, the skin features a mostly black and green uniform. The helmet is a distinct lime green with the Mountain Dew slogan, "Do the Dew," written across it along with the number 4 stenciled on top. For buying a 20 oz. bottle of Mountain Dew, you'll also get a Dual 2XP Token that can be used to double your XP gains in-game for up to 30 minutes. You can acquire additional XP boosts from purchasing other designated Mountain Dew products as well.