Batman's Most Famous Voice, Kevin Conroy Passes Away At 66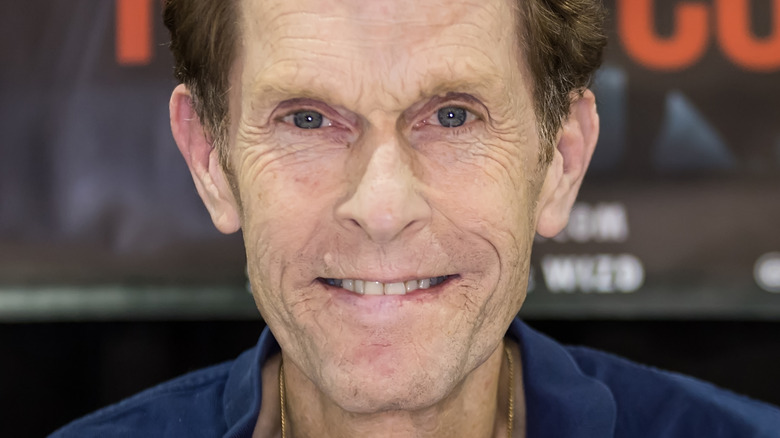 Gilbert Carrasquillo/Getty Images
Batman fans the world over are in mourning today. Kevin Conroy – the actor who has played the character for three decades now – has passed away. Conroy has voiced the iconic character in multiple capacities since 1992, when he was cast as the lead of "Batman: The Animated Series." His instantly recognizable growl left an indelible mark on generations of young fans who tuned into the animated program, and he would go on to reprise the role in animated films such as "Batman: Mask of the Phantasm" and even a live-action appearance in The CW's "Crisis on Infinite Earths." In the world of video games, Conroy has reprised his role multiple times, most notably in the beloved "Batman: Arkham" series.
Advertisement
News of Conroy's passing first broke as fellow actors shared memories of the actor on social media. Diane Pershing, who played Poison Ivy opposite Conroy in "Batman: The Animated Series," took to Facebook to say, "Very sad news: our beloved voice of Batman, Kevin Conroy, died yesterday. He's been ill for a while but he really put in a lot of time at the cons, to the joy of all of his fans. He will be sorely missed not just by the cast of the series but by his legion of fans all over the world." Pershing also shared a number of photos of Conroy with his castmates and fans, a beaming smile on the actor's face in each one.
Conroy's representatives confirmed his passing in a statement to TVLine. "It is with profound sadness that I send this to you today," the statement reads. "Kevin Conroy, the quintessential voice of Batman, and a dear friend to so many of us, has passed away." Kevin Conroy was 66.
Advertisement
Creators and fans remember Kevin Conroy's impact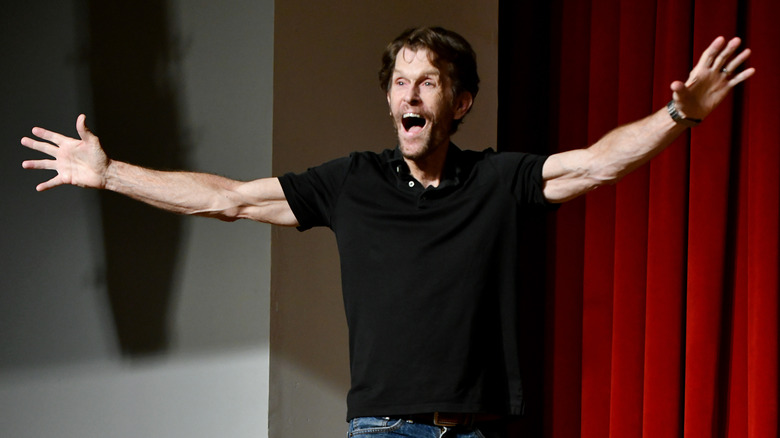 Craig Barritt/Getty Images
Fans and fellow creators have taken to social media to express their sadness at Kevin Conroy's passing. These included comic book artist Doc Shaner and comic and film writer Jeremy Adams, who both remarked that Conroy was the definitive voice of Batman. Voice actor Roger Craig Smith, who took over the role of the "Arkhamverse" Batman in "Batman: Arkham Origins," remarked that he was honored to have spent time with Conroy. He added, "What a legacy. What a loss." "BTAS" co-creator and "Arkham City" writer Paul Dini simply shared an image of Conroy's Batman staring out over his city in a silent vigil.
Advertisement
Earlier this year, Conroy contributed a short story to the "DC Pride 2022" anthology called "Finding Batman," which features art by J. Bone and lettering by Aditya Bidikar and explores Conroy's early years in the entertainment industry, as well as his struggles as a gay man trying to make his way in a difficult world. In the wake of his passing, many fans have urged fellow comic book readers to seek out Conroy's story to learn more about the man behind the cowl.
For gamers, there has never been a better – or more bittersweet – time to revisit the "Arkham" series and hear Conroy's iconic voice.