Pokemon's Ash Is Finally World Champion And It Didn't Even Take Him A Year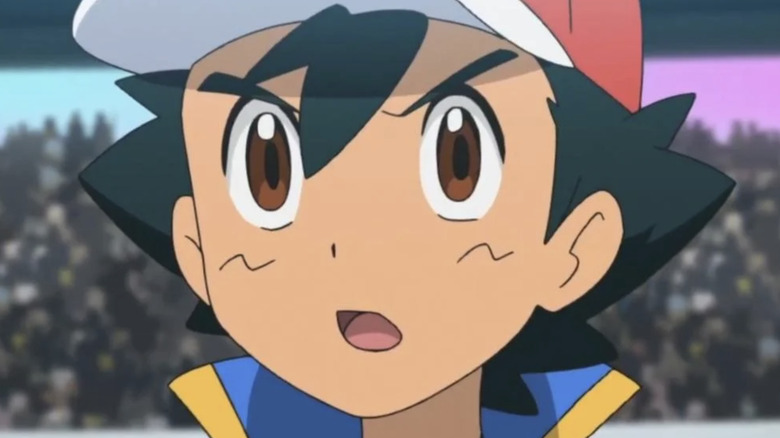 The Pokémon Company
Ash Ketchum has finally become the world's greatest Pokémon trainer. Now, for many fans, it may seem as though this was a long journey for the young Pallet Town native. After all, he was first introduced to fans of the series a whopping 25 years ago. That being said, canonically, Ash hasn't aged — he's perpetually 10 years old. With that wild bit of in-show logic in place, less than a year since he began his journey, Ash has apparently gone from a bumbling first-time trainer to world champion. 
Advertisement
In celebration of the character's victory, The Pokémon Company put out a press release aptly titled "ASH KETCHUM BECOMES WORLD CHAMPION." Of course, based on what is said in the press release, it appears that even the marketing heads over at The Pokémon Company are playing fast and loose with what is and isn't canon. According to the release, after 25 years of battles and adventures, Ash finally managed become the world's greatest by winning the Masters Eight Tournament of the Pokémon World Coronation Series. It's quite funny if you think about it: all of this development, 25 seasons worth of battles, regional tournaments, and harrowing, high-stakes adventures could have happened in a couple weeks for all we know.
Advertisement
Regardless, for fans of the series, that journey has indeed lasted 25 years and, in the wee hours of Nov. 11, reached its culmination in the battle between Ash and Leon of "Pokémon Sword and Shield." So what's next for the beloved Pokémon trainer?
Ash's victory and the future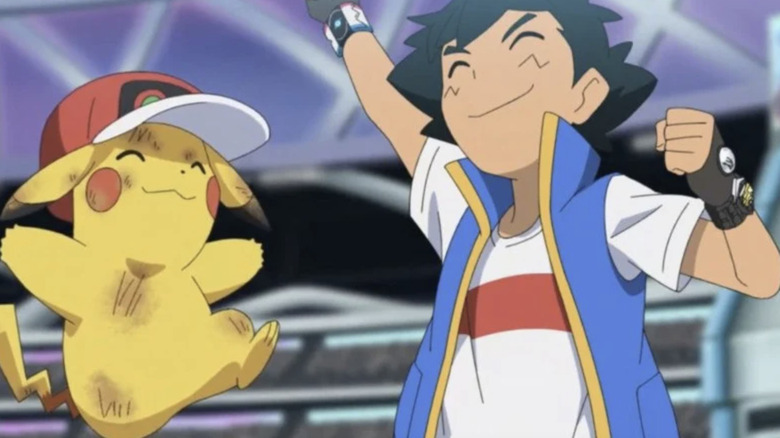 The Pokémon Company
Ash's victory came during an episode titled "The Finals IV: Partner." Ash entered his battle with a stacked team of Pikachu (of course), Dragonite, Gengar, Lucario, Sirfetch'd, and Dracovish. By the end, only Pikachu was left standing to face off against Leon's only remaining monster, a Charizard. Pikachu managed to come out triumphant, making Ash the World Champion he had always dreamed of becoming. 
Advertisement
But now that he has reached that goal, fans may be wondering where his adventures might lead him. Is it time for him to hang up his iconic cap? Thanks to a recent discovery from a prominent "Pokémon" leaker, fans are speculating that Ash may be on the way out of the popular anime. The leaker, @CentroLeaks, found that the last two episodes of the anime to air in 2022 all share titles with a common theme: they each seem to be saying some form of farewell. Those titles are "Seize the future!" and "Pokémon, I'm glad I chose you!"
If it is time for Ash Ketchum to say goodbye, fans should rest easy knowing he finally achieved his lifelong dream. Or, if not a lifelong dream, then at least one he's had for a few months.
Advertisement