How The God Of War Ragnarok Team Landed On Richard Schiff For Odin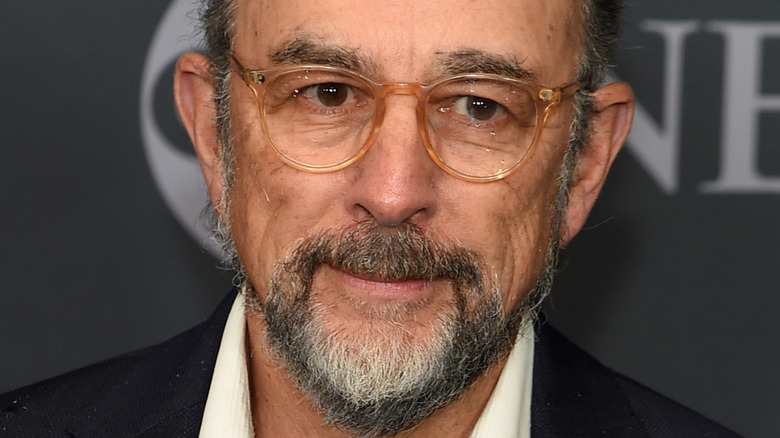 Jamie Mccarthy/Getty Images
"God of War: Ragnarok" wastes no time establishing a host of fascinating new characters. Early on, Kratos and Atreus come face to face with the Allfather himself, Odin. In a tense scene, Odin – joined by his son Thor – proposes a truce between Kratos and the Aesir gods after Kratos killed several of them in 2018's "God of War." Not trusting the gods, Kratos rejects the offer and is immediately attacked by Thor. It triggers an early-game boss fight mirroring the spectacle of the first fight with Baldur from the 2018 game.
Fans of "The West Wing" will likely recognize Odin right away. That's because he's played by Richard Schiff, the 67-year-old actor known as Toby Ziegler in the White House drama. In addition to his Emmy-winning performance in "The West Wing," Schiff has also made appearances in "Black Panther: Wakanda Forever," the HBO comedy "Ballers," and countless other shows and movies.
While his first impression in "Ragnarok" is a strong one, Santa Monica Studio almost considered looking for someone else under the assumption that he'd decline. Thankfully, they took a chance, and it paid off in a big way.
Schiff needed convincing before accepting the part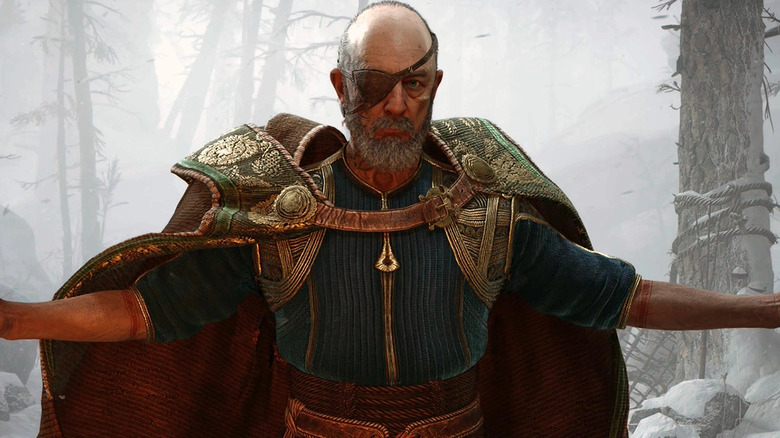 Sony Interactive Entertainment
In an interview with Game Informer, "Ragnarok" game director Eric Williams revealed the studio didn't think it had a chance at landing Richard Schiff for the part. During the creation of Odin for the game, the team floated around ideas of who they wanted him to be like. They even went as far as naming specific actors as a frame of reference. At one point, he said, they asked themselves if they should try getting Schiff.
Their first thought, Williams added, was that Schiff wouldn't even take the call. The actor isn't much of a gamer so they assumed their chances were slim. They decided to call him anyway, and Schiff asked his son about it when they were in the car one day. Schiff's son then wrote two pages summarizing the events of the 2018 game to give his father a general understanding of the world. Schiff met with Santa Monica Studio developers and, to their surprise, agreed to play Odin.
The developers were expecting a "no." Instead, they got a new fan favorite for this legendary franchise.