This Beloved Xbox Controller Is Making A Comeback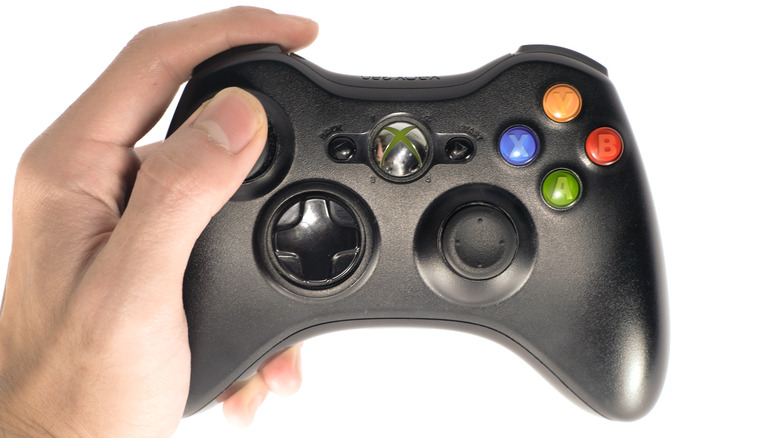 HEYJOE7/Shutterstock
Those with a hankering for some 2000s gaming nostalgia are in luck, thanks to a strikingly familiar new controller from Hyperkin.
In a press release (via Windows Central), the manufacturer unveiled the Hyperkin Xenon, a licensed recreation of the Xbox 360 controller for modern platforms. The Xenon is closely modeled after the original's design, featuring everything from the dogbone shape, to the green-and-silver Xbox button, to its (admittedly not great) circular D-pad panel. "I have such fond memories with the Xbox 360, and we are so excited to bring some of that nostalgia back to modern consoles with the Xenon controller," product developer Slade Dude Suzuki said in the release.
Of course, the Xenon isn't a perfect replica of the Xbox 360 controller. It also comes with a few modernized tweaks, including the addition of a Share Button and a USB-C cable. Additionally, the Xenon is a wired-only controller, whereas the original had a battery-powered wireless variant. The new device is set to release in four colors: the classic white and black designs, as well as red and pink variants. 
While Hyperkin has yet to reveal a definite price or release date, chances are it won't be the most expensive Xbox Series X|S controller. That said, the question always remains whether any Xbox controller compares to the Xbox Elite Series 2 controller and even the PS5's DualSense controllers. Fans will just have to wait for this throwback to see.