Alien Isolation Could Finally Be Getting A Sequel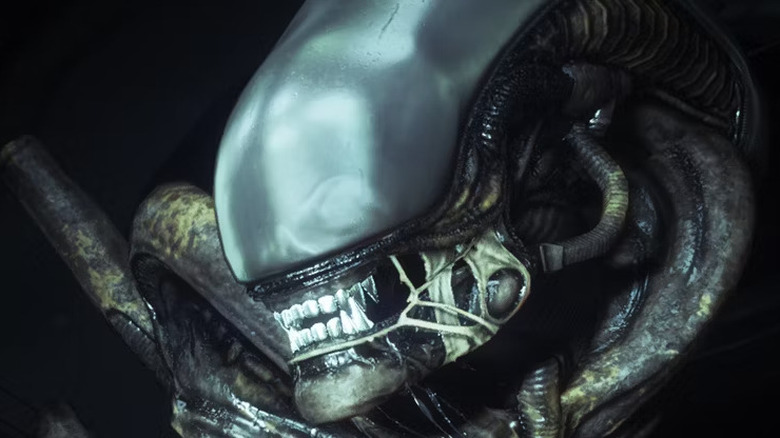 Sega
In 2014, sci-fi horror fans were treated with "Alien: Isolation," one of the creepiest games of the last decade. It sold 2.1 million copies and was well-received by many at the time despite Sega commenting that the sales were "weak." Since then, the game has been ported to every major console and even mobile. GameRant called it a hit for the horror genre that amassed a cult following, yet there has been no word on a sequel for years — until now.
Insider Gaming reported that a new IP for "Alien" is in the works. After providing documentation that proved the source has the authority to speak on the subject, they also alleged that a sequel to "Alien: Isolation" was either in the process of being developed or being pitched. The source gave no information about the developer at the time, but fans would undoubtedly be excited if Creative Assembly, the developers of the original "Alien: Isolation," ended up returning to the lore-rich franchise. As Insider Gaming pointed out, the studio is currently working on two unnamed games, according to its official Twitter page, but the projects remain unannounced.
Some fans were particularly excited because the first "Alien: Isolation" ended on a cliffhanger. However, as Twitter user brettrmoore pointed out, a comic sequel tied up the story. That said, there are plenty of ways to tackle a sequel.
While fans were ecstatic to hear about a potential return to the series, it wasn't the only good news for "Alien" fans.
Another new Alien game is already in production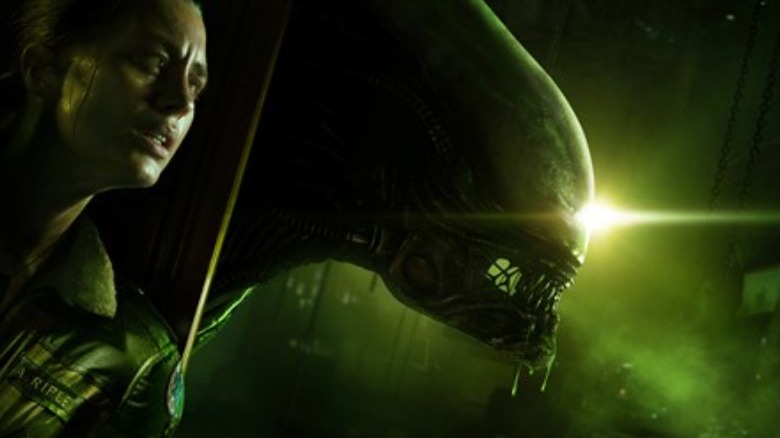 Sega
According to the same source from Insider Gaming, an "Alien" survival horror game is already in the works, and it has a projected release window of late 2023. It is codenamed "Marathon" and is expected to release on current-gen consoles. The title allegedly also has a AAA budget and draws inspiration from horror legends like "Resident Evil" and "Dead Space." Unfortunately, there was no word on the developer behind this title either.
While Insider Gaming noted that the source was able to provide documentation to legitimize some of their claims, until an official announcement is made, fans will still be biding their time until the next trip into the "Alien" franchise. "Alien: Isolation" has proved to have some staying power and resides as one of the scariest games Markiplier has ever played — which is significant considering the streamer has made tons of horror content. A sequel could be the next best thing for the genre and the "Alien" franchise as a whole.
Time will tell whether fans will ever get to see a sequel to the beloved "Alien: Isolation" and whatever this project "Marathon" becomes.