Assassin's Creed Mirage Will Go Back To Its Roots In More Than One Way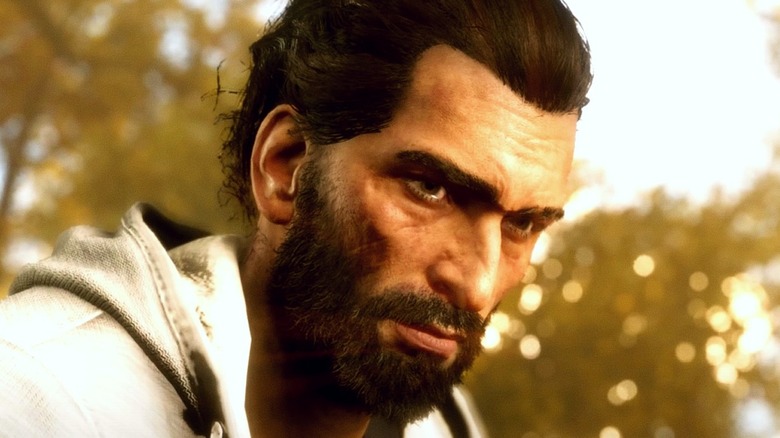 Ubisoft
"Assassin's Creed" is returning to its roots with the upcoming "Assassin's Creed Mirage." Since the world premiere trailer, Ubisoft has revealed the game will be set in the ninth-century Middle-Eastern country of Baghdad and will feature Basim as the main character, 20 years before the character is introduced in "Assassin's Creed Valhalla." According to the news release, "Mirage" serves as an "homage" to the very first "Assassin's Creed" game.
Advertisement
In a recent interview with Screen Rant, the upcoming sequel's narrative director, Sarah Beaulieu, elaborated on this notion, explaining exactly how the game would be returning "Assassin's Creed" back to its roots. As narrative director, Beaulieu is in charge of crafting the "Mirage" story, characters, and world. During the interview, she revealed the game will echo many of the key features found in the highly-coveted first installment of the series. 
A return to form
Ubisoft
"Mirage" will echo the first "Assassin's Creed" in three distinct ways, Beaulieu explained. For one, the game's story will be much more linear than other recent installments to the franchise. This is because the developers over at Ubisoft knew they wanted Basim's journey to end a certain way so that his "Valhalla" appearance makes sense. Therefore, the in-game decisions made by "Mirage" players will have no effect on the story's outcome. 
Advertisement
The second similarity, Beaulieu noted, will be in regard to gameplay. When players meet Basim in "Valhalla," he's already a full-fledged master assassin. Ubisoft decided to refocus the series' combat around assassination. 
The third return to form is perhaps the most obvious: the setting. Both games are set in the Middle East. "[E]ven though it's not the same city, and it is not the same time period, it was also a huge opportunity for us to go back to the roots into the older game mechanics, but also a way of telling the story in a linear way," Beaulieu said. 
Whether you're a dedicated fan of the series who's kept up with each new installment, or someone who is just now exploring the franchise, it looks like "Assassin's Creed Mirage" will be a return to many of the core mechanics that hooked players on the series in the first place. 
Advertisement