Here's How To Get Early Access To Hello Neighbor 2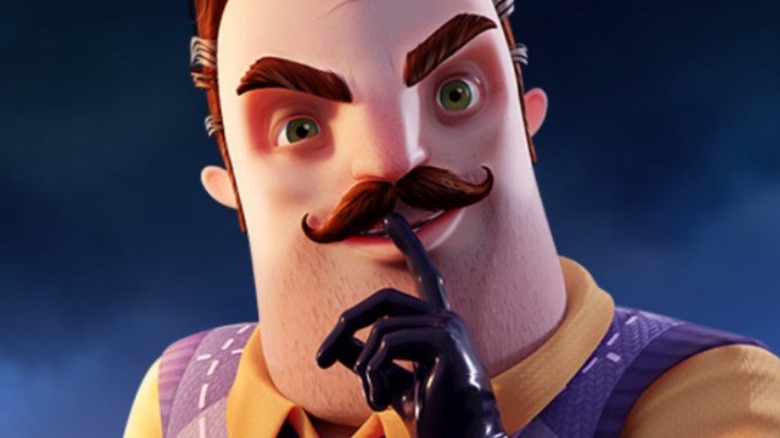 tinyBuild
"Hello Neighbor 2," the sequel to the confusing 2017 indie horror title, will hit storefronts soon. The original "Hello Neighbor" stirred controversy when it came out. Though it boasted a unique concept as a family-friendly horror title with an emphasis on stealth, it mostly received negative reviews from critics and gamers due to performance issues and an overall botched execution. While many considered the concept original and good in theory, the final product left much to be desired. Developer Eerie Guest Studios will take another stab at getting the formula right with the release of its follow-up on December 6.
Players have the option to pick up "Hello Neighbor 2" for Xbox One, Xbox Series X|S, PC, PlayStation 4, and PlayStation 5; Xbox will have it available on Game Pass from day one. Those who don't want to wait until launch to play "Hello Neighbor 2" and determine whether it improves on its predecessor's legacy can purchase a version of the title and dive in right now. On top of that, this edition comes with exclusive content that will roll out alongside the main game.
Pre-order the Deluxe Edition for early access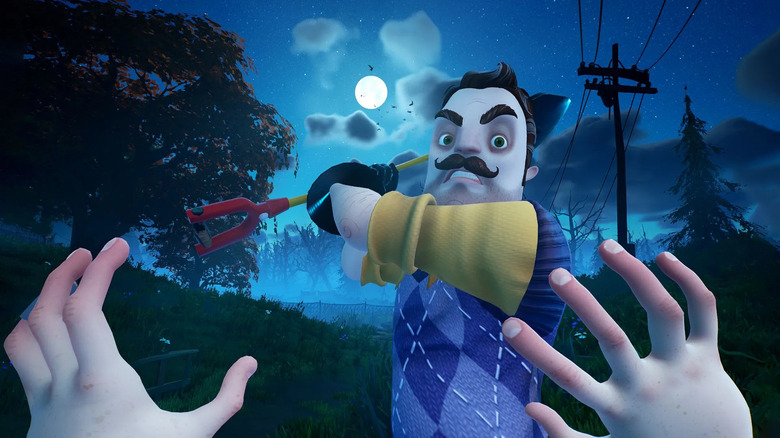 tinyBuild
According to the official website, prospective players can pre-order the Deluxe Edition of "Hello Neighbor 2" on any platform to gain immediate access before release. Those reluctant to shell out $59.99 for this perk can download a free demo of the horror title before going all in to ensure the follow-up merits the investment.
Beyond early access, the Deluxe Edition features exclusive DLC content slated to go live on launch day (via Xbox Wire). Players will receive the Hello-Copter, a snooping tool which acts as a drone and allows them to do some reconnaissance without getting too close. The Hello-Copter also comes with a gripping tool so you can shift items around. Players will also gain access to two additional side-missions, "Back to School" and "Late Fees," featuring more neighbors. Both side missions unfold in unique locations: a school and a library, respectively.