Why Twitch Just Hit Hasan With Another Ban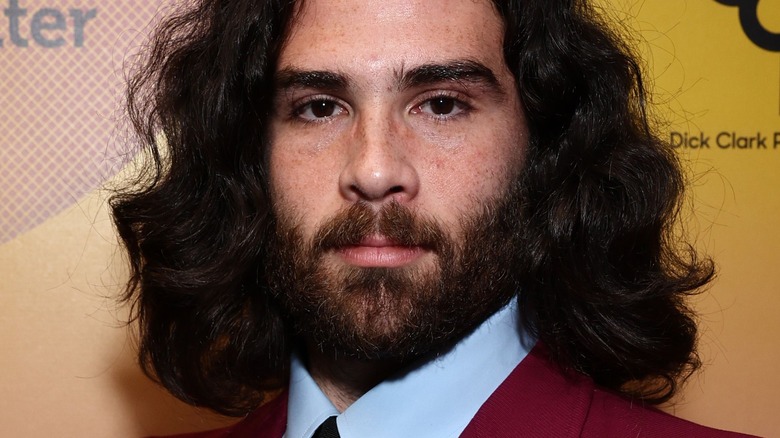 Matt Winkelmeyer/Getty Images
Hasan Piker, perhaps better known to Twitch viewers under his screenname HasanAbi, has gained a considerable following over the years for a variety of content. Though some fans tune in to see him stream games such as FromSoftware's "Souls" series and hero shooters such as "Valorant," many more are interested in getting his takes on politics and other current world events. In recent weeks, Piker has weighed in on the ongoing controversy surrounding musician, fashion designer, and presidential hopeful Kanye West. The problematic rapper has drawn a great deal of negative press for recent anti-Semitic remarks in public forums, which recently resulted in an indefinite suspension from Twitter.
On December 6, Hasan was watching a lengthy interview between West and Proud Boys founder Gavin McInnes and providing his usual insights for his viewers when his channel suddenly went off the air. Fans on Twitter immediately began trying to figure out what went wrong, but many of them were fairly certain that the video Piker was watching at the time had something to do with his disappearance.
Piker confirmed that viewers weren't just experiencing a temporary malfunction; the streamer had indeed received a suspension from the platform. Taking to Twitter, Piker posted a photo of his monitor, which was tuned to his empty Twitch channel. In response to this turn of events the streamer initially just wrote, "lmao." Not long after this, Piker received an email from Twitch that laid out exactly why his channel was hit with a strike, and that's when the fireworks really started.
A video of Kanye got Hasan booted from Twitch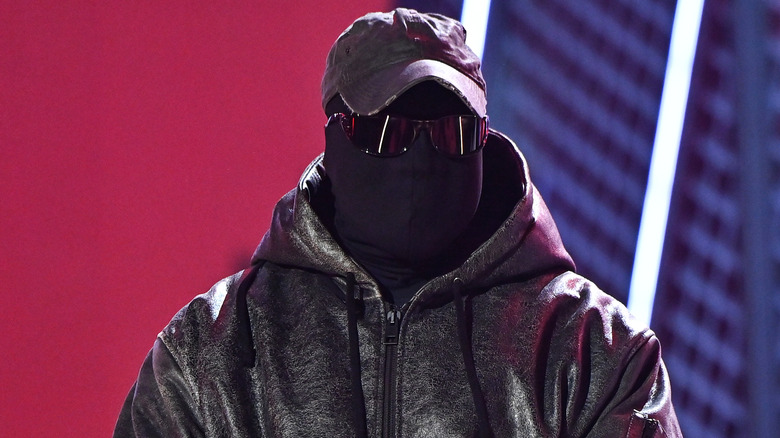 Paras Griffin/Getty Images
Hasan Piker shared a screenshot of an email from Twitch explaining that he had been hit with a copyright strike. According to the email, the complaint was filed by Censored.tv CTO Ray Aguilar, who took issue with the fact that Hasan was watching and offering commentary on content uploaded to Censored.tv. Specifically, the video that Piker had been watching was titled "Saving Ye," a production that has generated a good amount of controversy of its own. In "Saving Ye," Gavin McInnes reached out to rapper Kanye West to sit down for a chat and to clear up public conceptions about Kanye's stance on the Jewish people. 
As viewers now know, the interview went wildly off the rails. The discussion was moderated by Nick Fuentes, himself a figure notorious for promoting white nationalist ideals and anti-Semitic notions, as well as an apparent advisor to West. Over the course of the interview, West doubled down on many of his recent comments and went so far as to say that Jewish people should forgive Adolph Hitler for the Holocaust (per Rolling Stone).
When word got out that Piker was streaming the interview, it appears the copyright complaint was swift and merciless. On his Twitter account, Hasan noted the irony in his suspension, remarking, "lmao the free speech defenders' own cto himself issued the takedown (just for my channel btw)." He seemingly noted that other streamers had not seen similar repercussions for watching the video on their channels.
What's next for Hasan?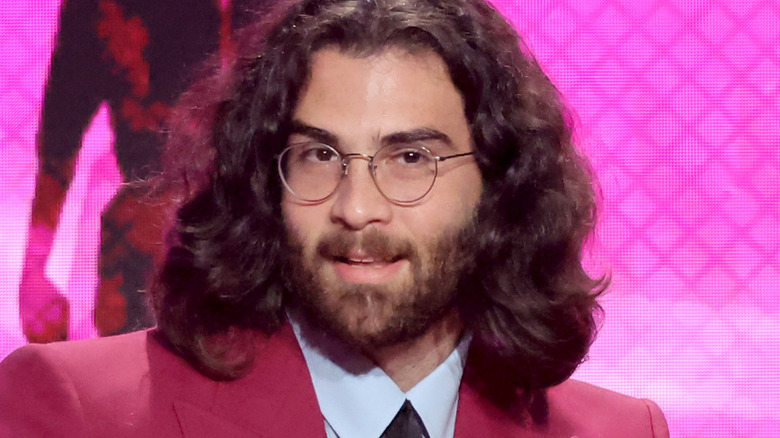 Amy Sussman/Getty Images
Adding to the blow, the email also noted that Hasan Piker only has one copyright strike left on his channel. In other words, this suspension, though brief, has put Piker closer to a permanent ban than ever before. This clearly struck a nerve with Piker, who shared a StreamerBans tweet reporting on his suspension and said, "these nazis sure love talking about free speech only to use the most abused copyright mechanism to takedown someone covering and criticizing their silly ideas. absolutely pathetic."
The ban is only expected to last for 48 hours total, and Piker is free to hop back on his Twitch channel and stream as of December 8. The question is: What will he do once he regains control of his channel? Well, he may already be planning to involve himself in the Kanye discourse in a much more direct manner.
In the last week, Nick Fuentes revealed that controversial Twitch streamer Adin Ross was setting up an interview/debate with Kanye West in the near future (via Kurrco). Shortly after, Piker noted that he wanted to be involved with the interview in some fashion, possibly as a moderator. It's unclear if Piker will be able to join the interview (or even if the interview will still be happening), but some of his fellow streamers have warned against getting involved. During a stream prior to Piker's latest ban, xQc warned, "I'm telling you, bro, I know you can take some hate and whatever, okay, dude, but this is a whole other ballgame... They're gonna start sending hate to the point where it becomes absolutely unbearable."