Fortnite: How To Find The Cozy Lodge And Get Pizza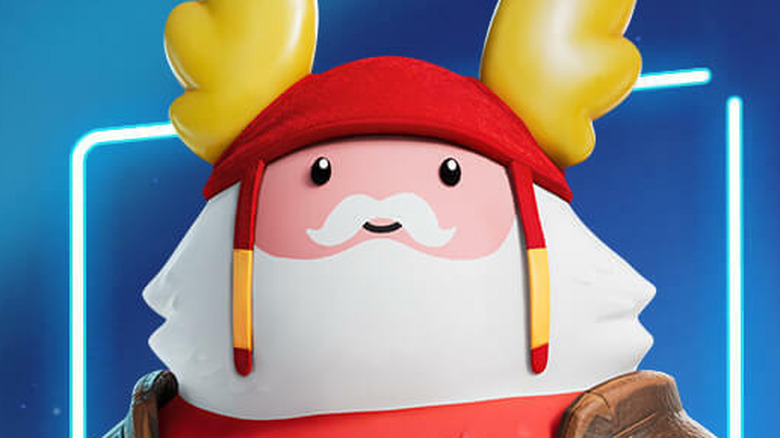 Epic Games
It's the Holiday Season and per tradition, "Fortnite" has opened up the Cozy Lounge to players looking to relax during this chaotic time of year. And as an added bonus, players can even enjoy some pizza.
From December 13 until January 3, "Fortnite" will host its annual "Winterfest" event. During this three-week period, players will have an opportunity to unlock season-exclusive items by opening a present a day at the Winterfest Lodge, more commonly known as the Cozy Lodge. These presents contain items such as outfits, back bling, sprays, gliders, and more. And, as mentioned previously, there will also be slices of pizza that players can consume to complete one of the seasonal challenges.
The ability to enter the Cozy Lodge will be presented to you once you reach the main lobby screen, at which point the game will give you a button prompt (via GamesRadar+). Once you hit the prompt, you will immediately be transported into the lodge, where you'll see popular "Fortnite" character Jonesy enjoying a video game on the couch with Snowdancer. And if you look carefully, you can find some slices of pizza.
There are three slices of pizza in the Cozy Lodge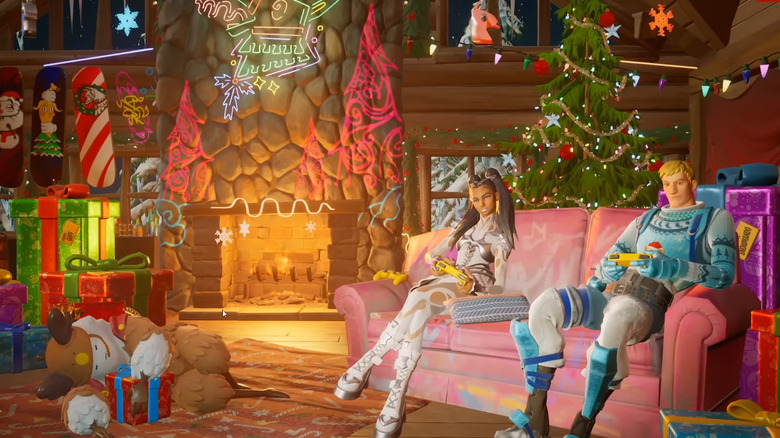 Epic Games
There are a total of three pizza slices hidden throughout the Cozy Lodge in "Fortnite." However, it's important to note that players can only find one slice of pizza per day. According to YouTuber oShven, the locations of these slices vary. One spot — and the most obvious of them all — is on the floor directly in front of the couch Jonesy and Snowdancer are playing video games on. 
Another slice might show up on the left side of the room behind the presents. More specifically, you can find pizza directly in front of the refrigerator. You may even be able to find a slice inside of the fridge itself. As detailed by oShven, the final location is towards the right side of the lodge in front of the pink present.
Each slice of pizza will amount to 1,000 XP. Upon finding all three pizza slices each day, it could measure up to a total of 16,000 XP should you locate them before Tuesday, December 20 (via Sportskeeda). And don't forget to open up your daily present for unique rewards.