The Best Marksman Rifle In Warzone 2.0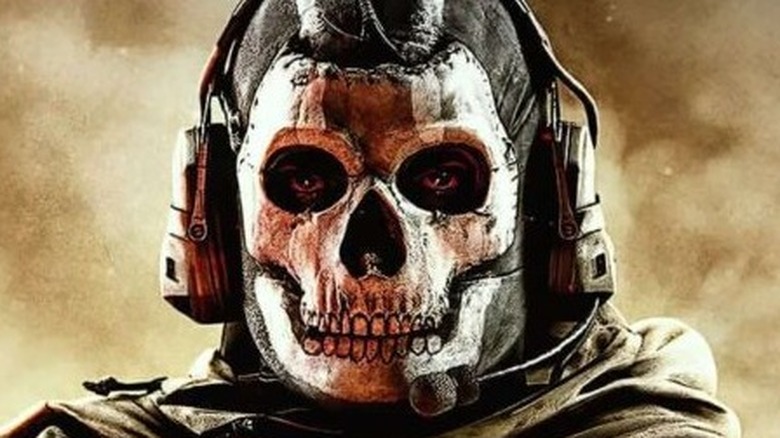 Activision
Traditionally speaking, "Call of Duty" is a tightly contained run-and-gun experience. However, "Warzone 2.0" — the series' free-to-play battle royale component — switches that formula up by introducing a more methodical, slow-burn style to proceedings. Because of that, long-range weapons such as marksman rifles are even more important due to the increased distance between opponents.
Advertisement
Not to be confused with their sniper rifle relatives, marksman rifles — also known as DMRs — are designed for infantryman in real life, as opposed to serving as pure-bred, long-distance weapons (per Quora). A marksman rifle is also generally semi-automatic whereas a sniper rifle is almost always bolt action. And in "Warzone 2.0," they're extremely effective when in the right hands.
Overall, there are six weapons in the "Call of Duty: Warzone 2.0" marksman class: LM-S, Lockwood Mk2, SP-R 208, TAQ-M, SA-B 50, and EBR-14. All of these options have their own individual strengths and weaknesses. However, one of them stands head and shoulders above the others in terms of damage, accuracy, and responsiveness. With the proper loadout, it's even better.
Advertisement
The best marksman rifle is the SP-R 208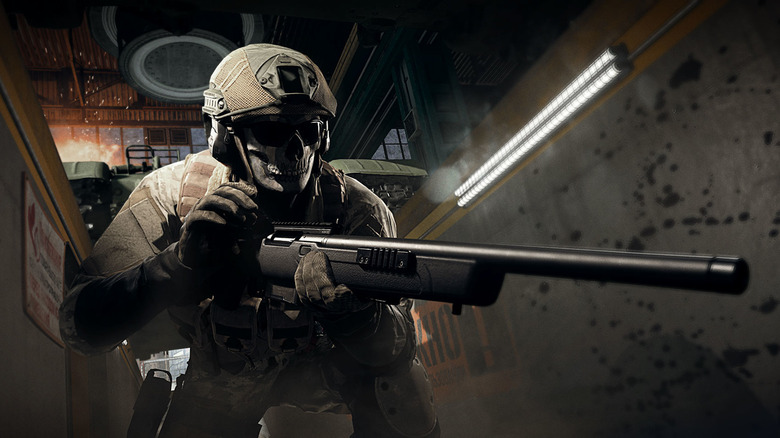 Activision
According to Hayden Hefford of Rock Paper Shotgun, the best marksman rifle available in "Call of Duty: Warzone 2.0" is the SP-R 208. "The SP-R 208 feels perfect, allowing for easy headshots at longer ranges, while its snappier nature makes it more effective than even the best Sniper Rifles at medium-range," Hefford said. Jamie Hore of The Loadout seemed to agree with this assessment as well. "Thanks to its super high-damage, and that fact it's fairly easy to level up, the SP-R 208 is arguably the most popular marksman rifle in Warzone 2," Hore wrote.
Advertisement
With the SP-R 208 established as the best in the "Warzone 2.0" marksman class, the question is: How do you get the most out of it? Writing for Eurogamer, Josh McKenna recommended outfitting the SP-R 208 with a very specific loadout: a Polarfire-S for the muzzle, a 22.5" Elevate-11 barrel, SP-X 80 6.6X for the optics, FSS ST87 bolt, and a 7.62 High Velocity magazine. These attachments will give the SP-R 2018 a boost when it comes to velocity, damage range, and rate of fire, and will also improves its effectiveness from medium range.