The Largest CS:GO Skin Heist In The History Of The Game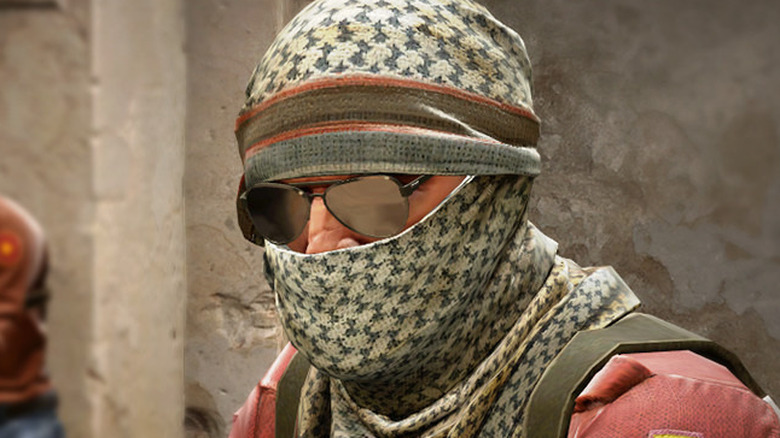 Valve
In addition to being one of the most popular multiplayer first-person shooters available, "Counter Strike: Global Offensive" also has one of gaming's most notorious and expensive cosmetic markets, with players trading their unlocked skins through Steamworks API. On some virtual markets, skins for weapons in "CS:GO" range from the high hundreds to the thousands. As you can probably tell, the third-party market for these cosmetics is full of extremely rare items that can be flipped for huge profits. However, the "CS:GO" market was the target of a huge hacking scandal that recently resulted in millions of dollars worth of items being stolen.
On August 13, 2022, CS.Money — one of the more reputable "CS:GO" skin sites on the internet — announced that it had temporarily shut down its website in the wake of a huge hacking attack. According to Timofey Sobolevsky — the Chief Communications Officer of CS.Money parent company EX CORP — the attack is thought to have been possible through one of the guilty parties gaining access to the site's Mobile Authenticator (MA) files. The hackers then commandeered the website's bot accounts used to approve transactions while shifting some high-value items to themselves. The hackers then moved some items to other accounts to try to avoid attention. CS.Money confirmed that the hackers had stolen at least 20,000 items from the website, valued at a total of $6 million — roughly 36% of the estimated $16.5 million worth of assets hosted on the site (per Bleeping Computer). The website would later be in contact with other "CS:GO" cosmetic sites in an effort to blacklist certain items from being sold.
The hacker was eventually identified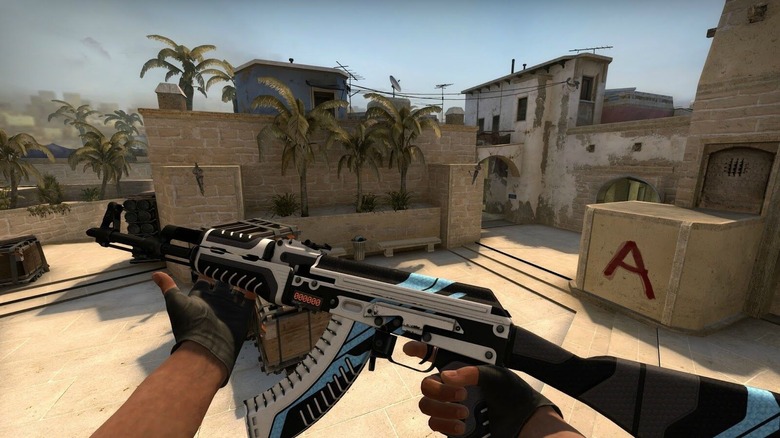 Valve
According to Dexerto, CS.Money would later begin to recollect the stolen assets that were hacked from the website. As of August 22, 2022, the website reported that at least half of the stolen items had been recovered and would be ready to be put back onto the market after the trade lock expired. Anyone who had their goods stolen from their accounts and didn't have their items recovered were in for compensation. According to Sobolevsky, CS.Money successfully identified the person responsible for the hack.
"[W]e can already tell you that we have found the one who hacked us," Sobolevsky said (via Dexerto). "And we've learned how exactly it was done. While we were at it, we regained control over the accounts used to store the stolen skins." Despite the hack's scale and the price of the assets that were stolen, it's unclear if EX CORP ever brought criminal charges against the ones responsible for the hack. However, identifying the hacker seemed paramount in CS.Money's effort in recovering most of the stolen items.