Pele's Video Game Legacy Includes Two Games Released For The Sega Genesis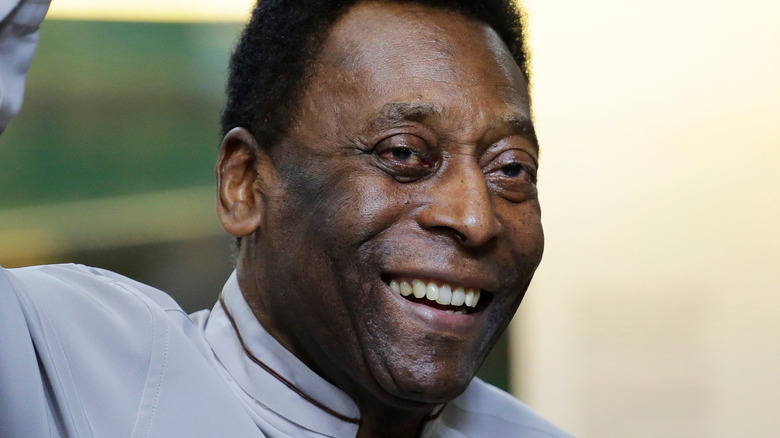 Nelson Antoine/Shutterstock
The sports world was dealt a massive blow on December 29, 2022 when it was announced that footballing legend Edson Arantes do Nascimento — more popularly known as Pelé — had passed away at 82. The Brazilian had been battling colon cancer since 2021 and had been in the hospital for weeks before his death. Pelé's soccer legacy is among the most decorated and respected in the sport. He won multiple trophies with Brazilian club Santos between his debut in 1956 and 1974 when he finally left the club for the NASL's New York Cosmos. In international play, Pelé won three World Cups as a member of the Brazilian national team.
When it comes to soccer, Pelé is one of the greatest players to ever step onto the pitch. Still, the Brazilian legend isn't only known for his on-field accomplishments — Pelé also did his fair share in bringing the sport to the video gaming world. Much like John Madden was sought out by video game companies to endorse their American soccer games and give them a sense of legitimacy among prospective buyers, many games used Pelé's likeness to boost sales and attract a broad audience. Pelé was the centerpiece behind two games for the Sega Genesis that were released in the early 90s, helping to establish soccer in the world of video games.
Pelé endorsed two games released for the Sega Genesis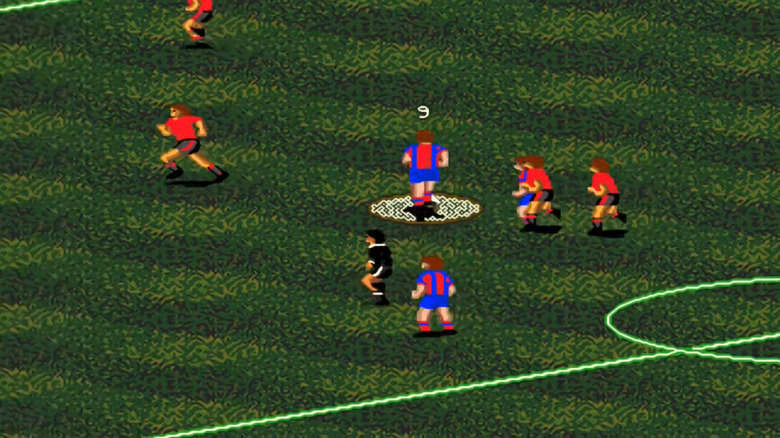 Accolade
Due to his status as sports icon, Pelé was sought out to be the face of many soccer-centric video games over the years. The first game to ever be endorsed by Pelé was "Pelé's Soccer" in 1981 for the Atari 2600. However, a decade later, the footballing legend would again put his stamp on another series.
Developed by Radical Entertainment and published by Accolade, "Pelé" was released in 1993 for the Sega Genesis. Unfortunately, the game wasn't received very well and was considered to be such a bad game that Sega refused to release it in Australia. Despite its poor reception, Radical and Accolade would give the series another shot in 1994 "Pelé 2: World Tournament Soccer," again for the Sega Genesis. The reception for the sequel was considered an improvement over its predecessor, though most publications still gave the game a rather average review (via Moby Games).
Even if the games that bore his name weren't up to his footballing standards, the fact that companies wanted his name on the products to begin with speaks to the legacy of Pelé and how his legend transcended far beyond the Beautiful Game.