Is Roblox Ever Coming To Nintendo Switch?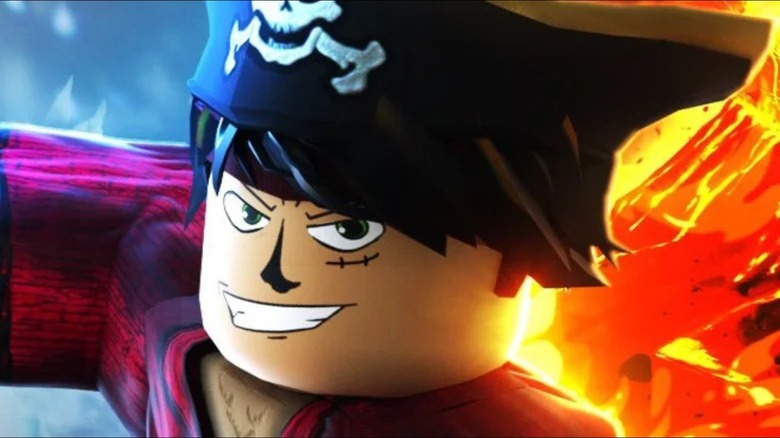 Roblox Corporation
Despite releasing all the way back in 2006, "Roblox" has found its footing as one of the most popular titles on the modern market. Originally a PC exclusive, the game creation platform made its way to mobile devices and the Xbox One by 2015. However, it has yet to appear on the Nintendo Switch. The game's absence from the handheld hybrid has perplexed owners of the console who feel it would be a great fit for the format.
Those hoping for a Switch port should bear in mind that Nintendo and Roblox Corporation have had a bit of a tumultuous history. Though the disputes have never formally gone to court, Nintendo has handed out several copyright claims due to "Roblox" hosting games based on select "Pokémon" titles in the past (via Retro Only). Beyond this, the shadier side of "Roblox" has gotten it into trouble for a host of other reasons, which might not mix well with Nintendo's more family-friendly image. This does not mean "Roblox" won't eventually make its way onto the Nintendo Switch, but it could interfere with the process.
Despite the checkered past between the two companies, a statement made by a Roblox Corporation executive left some hope for a "Roblox" Switch version down the line.
Roblox Switch port '[makes] perfect sense'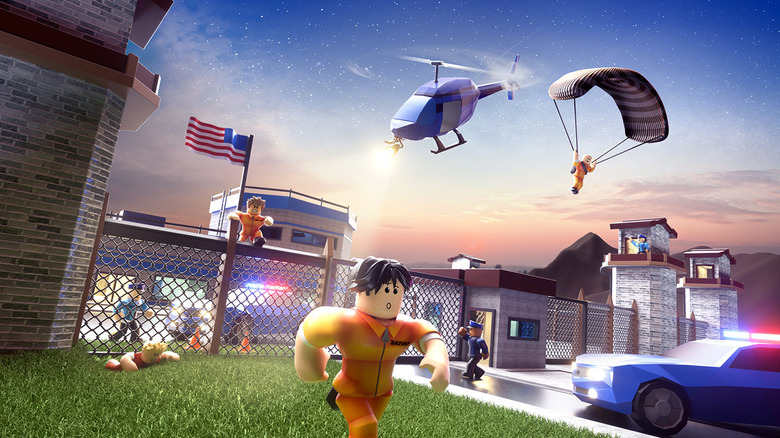 Roblox Corporation
At the time of this writing, the Roblox Corporation had not announced any formal plans for bringing "Roblox" to the Nintendo Switch. However, the company has expressed potential interest in porting the game to the hybrid console at some point in the future. During a Q1 2021 earnings call in May of that year, higher-ups in the Roblox Corporation responded to a question regarding whether "Roblox" would ever see a release not only on the Switch, but other platforms, such as the PlayStation. The answer seemed optimistic.
"Absolutely long term, Switch, PlayStation, Quest, all of these platforms make perfect sense for Roblox," Roblox Corporation co-founder and CEO Dave Baszucki said. However, Baszucki clarified that the company's focus would remain on the performance of "Roblox" for mobile devices for the foreseeable future. He also wouldn't give a timeline for when the game might come to other systems.