Why We're Worried About The Borderlands Movie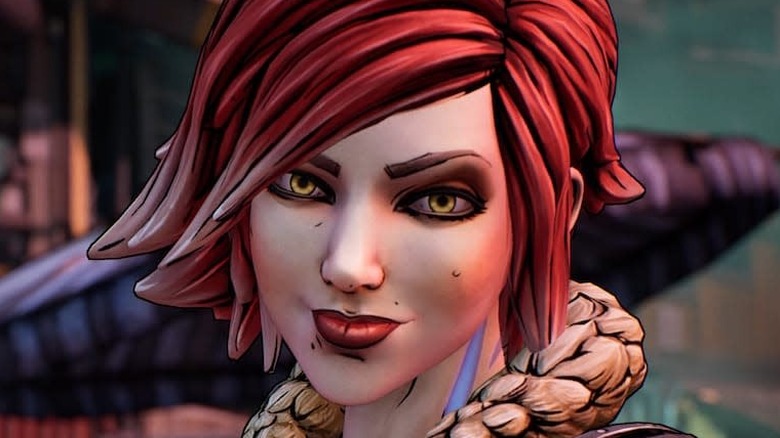 2K
A film based on "Borderlands" has been in the works for what now feels like forever. Led by famed horror director Eli Roth and produced by Avi Arad, the film adaptation of "Borderlands" has all the ingredients to be a success. However, since the film has gone into production, there have been plenty of red flags that have fans worried about what the project could ultimately look like when it's finished.
This goes without saying, but the tragic history of video game movies is certainly working against the "Borderlands" film. While there are examples of competent movies based on gaming IPs, such as "Detective Pikachu," most have been mediocre, if not flat-out terrible. Sure, "Borderlands" has a talented team of filmmakers behind it, as well as a capable and star-studded cast in front of the camera, but historically, the odds aren't in its favor.
"Borderlands" has been in the Lionsgate oven for a few years. In fact, principal photography began in April of 2021 and ended in June of that year (via Collider). But despite filming being complete, fans have been given little to work with in terms of updates on the movie. And since then, there have been some developments that are cause for concern.
The Borderlands film is currently undergoing reshoots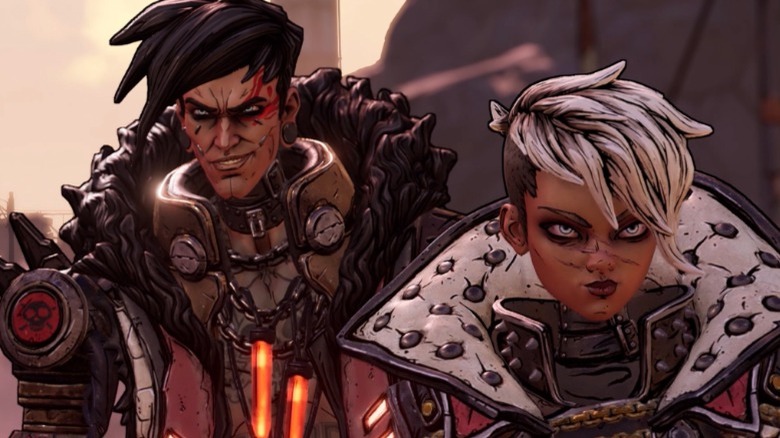 2K
As revealed by Deadline, "Borderlands" is currently going through reshoots. Though it was reported that director Eli Roth was fired by Lionsgate and subsequently replaced, Deadline reported that this wasn't the case at all. Instead, Roth voluntarily handed off reshooting responsibilities to "Deadpool" director Tim Miller, due to the Roth's current focus on making the slasher film "Thanksgiving," which begins shooting in March. Reshoots are expected to only take two weeks.
Though reshoots aren't totally uncommon in Hollywood, reshoots this late into the game are a bit concerning. It will also delay the film's release by an unknown amount of time, despite the original round of filming being completed way back in 2021. Of course, reshoots aren't always a bad thing and don't necessarily mean a movie will be of poor quality — "Rogue One: A Star Wars Story" was subject to reshoots in order to give the project a boost and has since become a popular entry of the IP. But regardless, the timing of these reshoots is cause for concern, especially under a different director.
The cast of Borderlands remains a controversial subject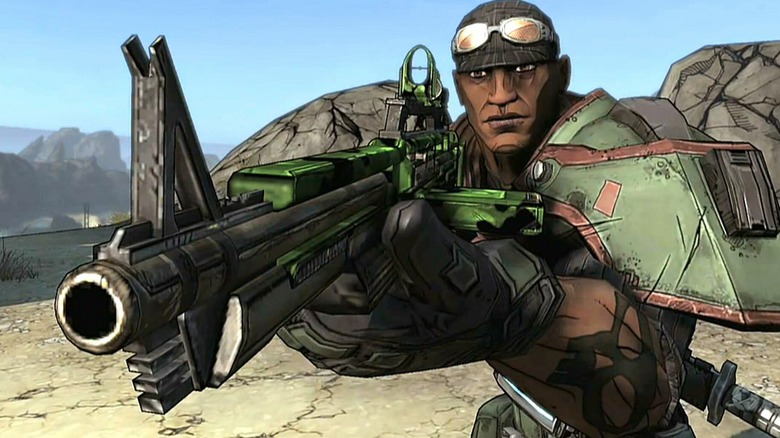 2K
Since principal photography originally wrapped in 2021, people eagerly awaiting the "Borderlands" movie haven't been given a good look at the cast in costume outside of some promotional silhouettes (via Screenrush). Since the film's cast was announced — a group that includes Cate Blanchett, Jamie Lee Curtis, Kevin Hart, Jack Black, and Bobby Lee, among others — fans of the "Borderlands" games have been critical of the casting choices made by the studio. Particular criticism was heaped upon popular comedian Kevin Hart being cast as Roland.
Of course, not every controversial casting choice is the wrong decision (i.e. Heath Ledger as The Joker in "The Dark Knight"). Still, the fact that people haven't seen anything substantial of the film is cause for concern. With reshoots ongoing, it seems like it will be a while before fans get a trailer or anything substantial to see. So far as long as they're left to sit within their own imaginations, there will likely continue to be a significant amount of skepticism surrounding the project and the actors that star in it.