Why Jeff Beck Turned Down A Role In Guitar Hero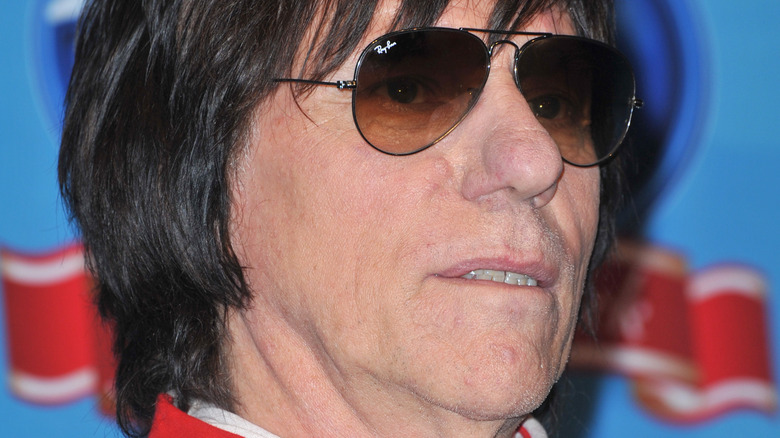 Jaguar PS/Shutterstock
Award-winning guitarist and two-time Rock and Roll Hall of Fame inductee Jeff Beck passed away on January 10, 2023. In addition to his prolific solo output, the celebrated musician collaborated with the likes of Brian Wilson, Jon Bon Jovi, Donovan, and many more over the course of a career spanning nearly six decades. Beck was often pointed out by his contemporaries and music historians alike as one of the greatest guitarist in history of popular music. It shouldn't be much of a surprise, then, to learn that Jeff Beck was also sought out by numerous video game developers looking to use his music in their projects.
That was the case with the "Guitar Hero" series, which featured his song "Scatterbrain" in its fifth mainline installment. As it turns out, Beck was also asked to appear as a playable character in the series, much like fellow musicians Matt Bellamy and Carlos Santana did in 2009's "Guitar Hero 5," but he turned down the opportunity. 
Jeff Beck didn't want to appear in a video game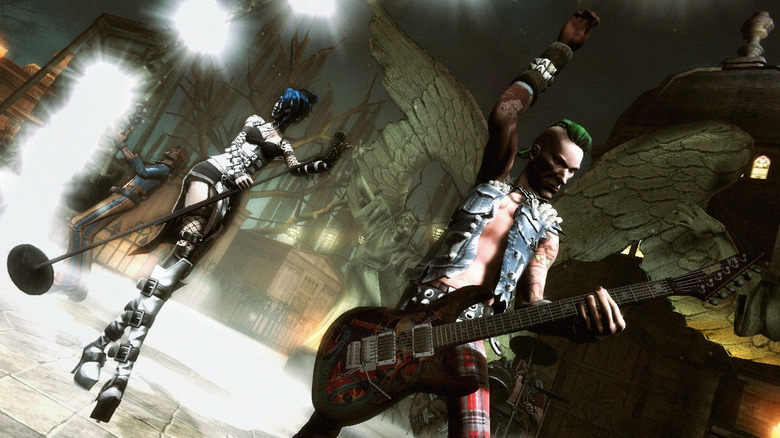 Activision
In a 2010 interview with Larry Rohter for The New York Times, Jeff Beck explained why he declined the offer to appear in a "Guitar Hero" game. He asked, "Who wants to be in a kids' game, like a toy shop?" Beck further argued that "aspiring young players" didn't need to be "enslaved to yet another tool or device," seemingly dismissing the game franchise outright. 
It should be mentioned that Beck was participating in this interview shortly before accepting a Grammy Award for Best Rock Instrumental Performance — one of eight that he'd win in his career — so he was certainly in a position to feel at peace with his choices. It's alright that video games weren't exactly his thing; Jeff Beck was a real life Guitar Hero.
Even though Jeff Beck didn't want to be in the game itself, "Scatterbrain" can still be enjoyed by gamers who want to bust out their old plastic guitars and fire up "Guitar Hero 5" for old times' sake.