Long-Awaited Elder Scrolls Fan Remake Finally Gets A Release Year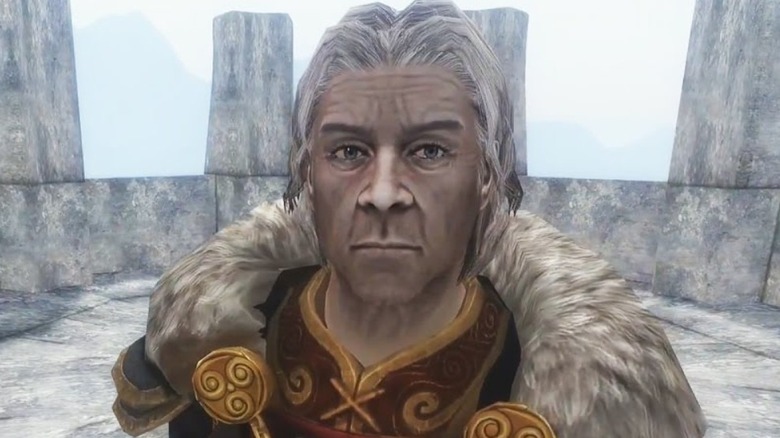 Skyblivion
For "The Elder Scrolls" fans, it's time to get excited. A highly-anticipated "The Elder Scrolls 5: Skyrim" mod that completely changes the game is finally getting a release date. That's right, "Skyblivion" finally has a release year: 2025. Considering it's been over a decade since "The Elder Scrolls" was released — with only the UK government knowing when "Elder Scrolls 6" will come out – the release year for "Skyblivion" is welcoming news.
"Skyblivion" is a "Skyrim" mod that uses the "Skyrim" graphics engine to remake "The Elder Scrolls 4: Oblivion." "Oblivion" was released in 2006, so volunteers decided to update the game for modern-day gamers by upgrading its graphics. The ambitious project has taken years for a full-time team to complete, according to the newest trailer's description for the mod.
The trailer, which shows off plenty of new and exciting gameplay of "Skyblivion," also announced the release year. The description noted that the mod could release sooner than expected and that 2025 is the latest possible year "Skyblivion" would release. The Rebelzize – the YouTube channel that posts "Skyblivion" news and content — also explained that it's confident it'll be released sooner than that. Still, everything depends on how much time the volunteers can find to work on the project.
Fans are ecstatic
People are already getting excited over "Skyblivion" and its release. Fans shared their experiences with the original "Oblivion" and what they hope will be "Skyblivion" while praising and thanking the developers on YouTube. Many had been supporting the mod for years, patiently waiting while volunteers used their free time to craft a new version of "Oblivion."
Whether they'd played "Oblivion" or hadn't, fans were excited to finally see more of Tamriel. There have been other ways to see the world that lies within "The Elder Scrolls" games, such as the various lands in "The Elder Scrolls Online" and other mods like "Skywind," a similar project that reimagines "Morrowind."  However, nothing hits the same way that the critically-acclaimed "Oblivion" does. Some were even hopeful that "Skyblivion" will be able to be played in VR, which would offer an entirely new way to experience the game.
Meanwhile, fans are getting even more "Skyrim" mods to pass the time while waiting for "Skyblivion." The most bizarre modding fixation for "Skyrim" recently made a comeback, and cabbages have never looked better. Plus, one obnoxious "Oblivion" NPC will make an appearance in "Starfield," which is slated to release in 2023, giving fans another chance to check in on the world of "The Elder Scrolls."