Rumbleverse Is Being Shuttered After Less Than Six Months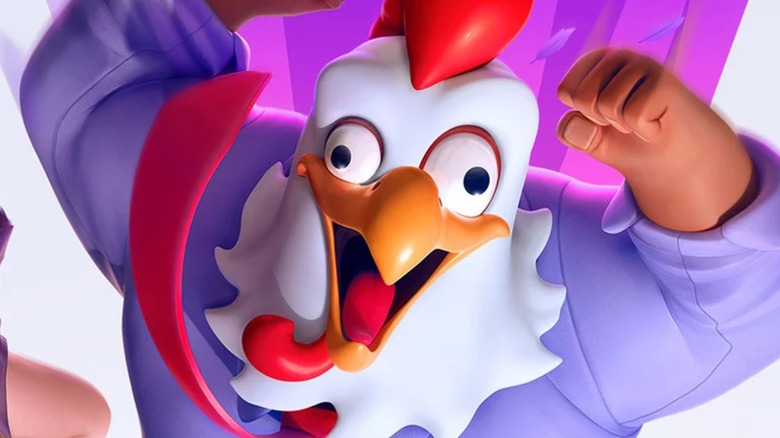 Epic Games
When it released this past August, "Rumbleverse" immediately provided a different vibe from other titles in the battle royale genre. As opposed to popular contemporaries such as "Fortnite," "Call of Duty: Warzone," or "Apex Legends," developer Iron Galaxy ditched the traditional run-and-gun approach and instead made "Rumbleverse" a hand-to-hand experience inspired by professional wrestling. The dev even dubbed it a "brawler royale" to distinguish it from other titles in the market. Unfortunately, this unique approach apparently hasn't caught on in the way publisher Epic Games had hoped. "Rumbleverse" will be shutting down after only six months on the market.
"Rumbleverse" received mixed reviews from critics and gamers upon launch. Some listed it among the more enjoyable battle royale titles around, but some criticism was aimed towards a lack of content and issues with in-game balancing. Overall, it was seen as a promising building block for developer Iron Galaxy and publisher Epic Games to create a new obsession for gamers, but that was not meant to be. Here's what we know about the closure of "Rumbleverse."
Iron Galaxy announces Rumbleverse's shutdown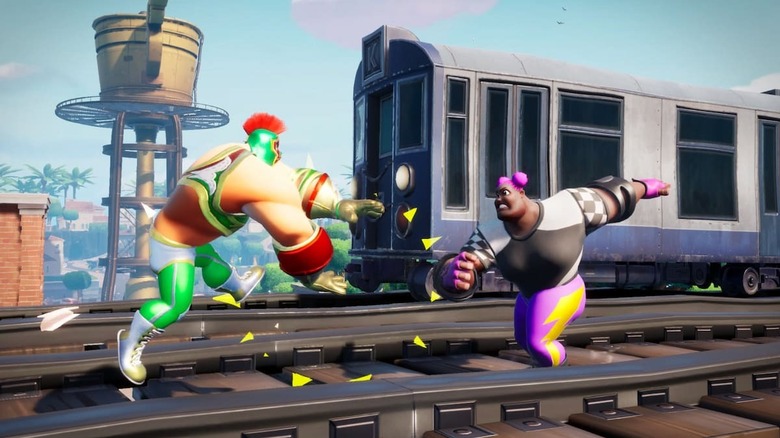 Epic Games
On January 31, Iron Galaxy announced through the official "Rumbleverse" website that the game will be shutting down permanently on February 28 at 10:00 AM (CST), after only two in-game seasons. "Iron Galaxy Studios and Epic Games are very sorry to share that Season Two will be the last for 'Rumbleverse,'" the statement reads. "This project has been a labor of love to create a new experience in a popular and highly competitive genre for games. If you've been a part of that journey, we thank you – whether you jumped into the first playtest after our reveal, or just shot yourself out of the cannon for the first time."
The statement from Iron Galaxy coincided with the launch of the game's final update. The in-game store has also been closed, allowing anyone still playing the game to have the full experience at no extra cost. XP will also be doubled, so players can more quickly gain access to unlockable goodies while the game lasts.
Most importantly, players who have spent money in "Rumbleverse" will be able to get that money back. "Any player who has spent money on Rumbleverse is eligible for a refund ... This includes the purchase of a Rumbleverse Battle Pass or Brawlla Bills on any platform," Iron Galaxy's statement said.