Streamer Allegedly Used YouTube Channel To Cover Up A Murder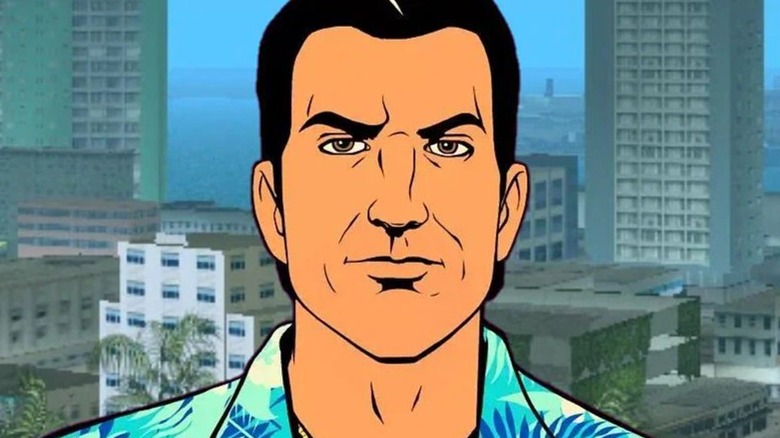 Rockstar Games
British YouTuber Stephen McCullagh has been accused of murder and faking a livestream in order to cover it all up. According to Insider, UK prosecutors have accused McCullagh of using YouTube to set up a six-hour "Grand Theft Auto: Vice City" stream to give himself an alibi on December 18, 2022.
On December 18, 32-year-old Natalie McNally, who was 15-weeks pregnant, was stabbed to death in her home in Northern Ireland. Belfast Telegraph explained that McCullagh had originally been arrested for murder but was dismissed because of the livestream "alibi."
However, prosecutors thought that there was more to the story. As explained in court, the six-hour stream had no interaction between McCullagh and his chat, which McCullagh initially claimed was because of "technical issues" (via Belfast Telegraph). According to the site, McCullagh lied on stream and admitted to police that the livestream was actually pre-recorded six days before it went live.
Police argued that, in the time McCullagh was faking a live stream, he was actually disguised on a bus to McNally's home. Bus footage showed a mask person who suspiciously took a sip of soda from under their mask, a move that police called odd unless the person was trying to hide their identity.
The story painted by prosecutors included many more odd actions allegedly taken by McCullagh.
McCullagh's alleged actions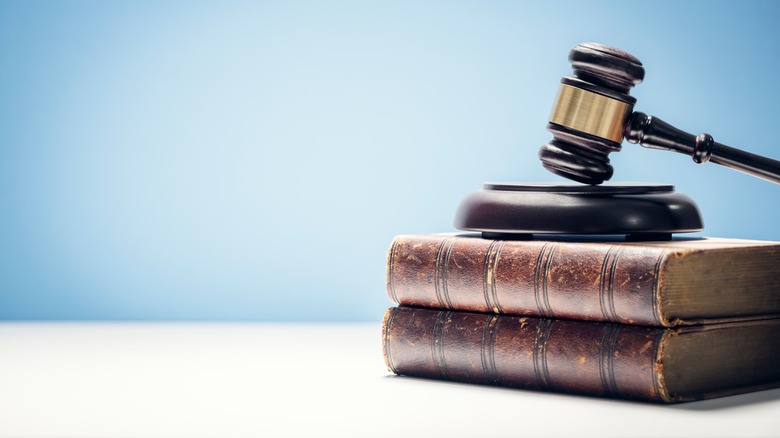 Brian A Jackson/Shutterstock
According to Belfast Telegraph, Stephen McCullagh, who was a part-time employee of Belfast Telegraph prior to the allegations, continued to have contact with the McNally family after the murder. He allegedly left his phone at the McNally family home, set to record audio — which police argued showed McCullagh's ability to craft a plan. In the prosecution's eyes, McCullagh was trying to see if he was still a suspect in the case.
While McCullagh didn't comment on the livestream in court, his defense barrister explained that the case completely hinges on whether or not McCullagh did or didn't fake the livestream (via Belfast Telegraph). In the UK, where this case is, police confessions cannot be used in court if the accused person disputes it in most situations, according to the Health and Safety Executive from the UK government.
There's not much speculation from those online, such as viewers from McCullagh's stream. According to Reddit mod @personizzle, UK law is much more strict about the right to a fair trial the US law – people on social media can be charged under UK law for making statements that could sway the trial, which may be why people are hesitant to comment online.
Ultimately, McCullagh was kept under police custody without bail. The next court date will be on February 24.