Why Sony Won't Release Uncharted 5 Yet
You would think that a fourth sequel to the original "Uncharted" would be something of a certainty. From the moment "Uncharted: Drake's Fortune" blew onto the scene in 2007, Sony knew they had a hit on their hands. Since then it has gone on to become one of the most revered series in gaming, selling millions of copies and achieving massive critical acclaim for its action-packed set pieces and well-crafted narratives.
Advertisement
Clearly then, the franchise still has incredible draw and it would be madness on Sony's part not to capitalize on that. It seems like the company should commission a new game, and commission it quickly. Right?
Well, as it turns out, there's actually several things to consider before Sony and Naughty Dog could even think about releasing a new "Uncharted" game, if they ever release one at all (which we certainly hope that they do). Here then, are a few of the obstacles that are currently preventing fans from gearing up for one more rip-roaring treasure hunt.
Uncharted 4 wrapped things up pretty neatly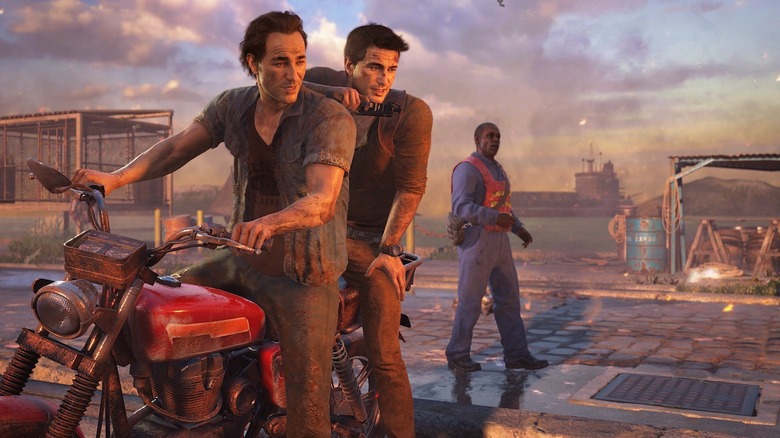 Sony Interactive Entertainment America
Spoilers ahead for "Uncharted 4!"
Suffice to say, by the time the credits roll in "Uncharted 4: A Thief's End," we're pretty clear that Nathan Drake's time is up. The clue is in the title. He's happy and retired from his treasure-seeking days, raising a family and living a life of tropical bliss.
Advertisement
What this means for any potential sequel is that creating it is going to take a lot longer than it otherwise might – before the writers even put their pen on the storyboard for "Uncharted 5," they'll need to have cooked up brand new plan for brand new characters. Although seemingly not wanting to waste any time (and irrespective of Nolan North's heartfelt goodbye to his character still ringing in our ears), this is an avenue Naughty Dog explored pretty quickly with the standalone "Uncharted 4" DLC, "The Lost Legacy," which is distinctly lacking in Nathan Drake. Instead, his brother Sam is the prime representative of the Drake family.
Naughty Dog have a habit of ending on a high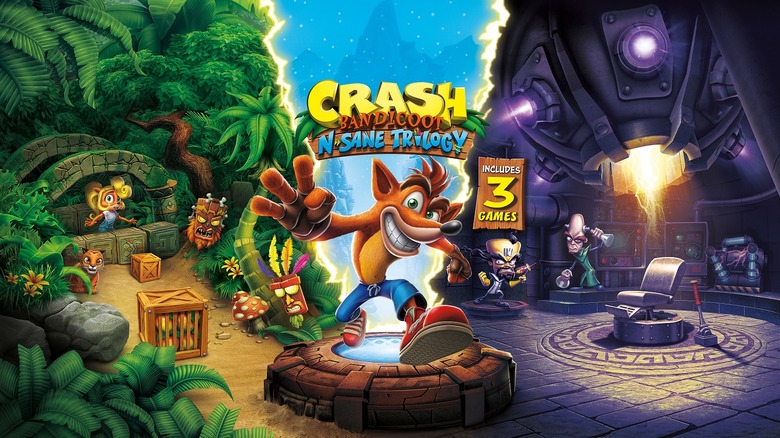 Sony Interactive Entertainment LLC
Even if Naughty Dog hadn't handed Nathan Drake his retirement papers and a gold watch, it seems unlikely that the studio would have continued his story anyway. In fact, Naughty Dog seem to have a habit of bowing out of franchises at their peak.
Advertisement
After a couple of solid Amiga games, Naughty Dog burst on the scene proper when, in 1996, the studio released "Crash Bandicoot" on the original PlayStation. A critical and commercial success, each numbered entry in the franchise saw both their sales and acclaim grow. IGN called "Crash 3: Warped" the best platformer since the previous "Crash Bandicoot." After that, development moved to a series of third-party companies, and quality began to decline.
Then there's "Jak and Daxter," which followed almost exactly the same trajectory in the years following. Fans have been crying out for the next installment of that anthropomorphic platformer for a long time now, but Naughty Dog maintains it just won't happen.
Advertisement
Neil Druckmann is an auteur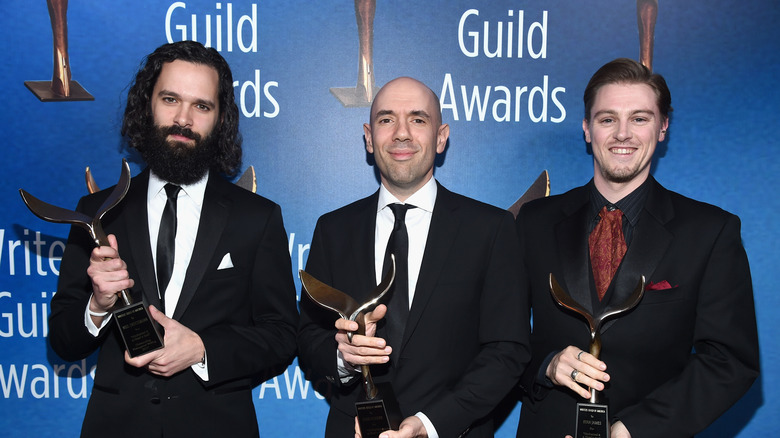 Getty Images
Some designers are just as well known for their involvement in the games they're making as the games themselves. They like to take full control and oversee every aspect of production, oftentimes taking it upon themselves to act as a spokesperson for the company. Ken Levine, Peter Molyneux, David Cage, Hideo Kojima ... we all know which titles they had a stake in, and – for better or worse – we all know why.
Advertisement
Gamers can definitely add Naughty Dog's Neil Druckmann to the list. Not only did he contribute to the scripts for the "Uncharted" series, but his writing for "The Last of Us" earned him a BAFTA in 2015, and in 2017 he won Outstanding Achievement in Videogame Writing at the Writers Guild of America awards. He'd go on to receive similar accolades for his work on "The Last of US Part 2," then went on to write for HBO's adaptation of the horror series. His impact at Naughty Dog can't be overstated.
If "Uncharted 5" were to happen, it would simply need to meet the high standards Druckmann has set for himself, and that kind of process doesn't happen quickly.
Sony's Uncharted film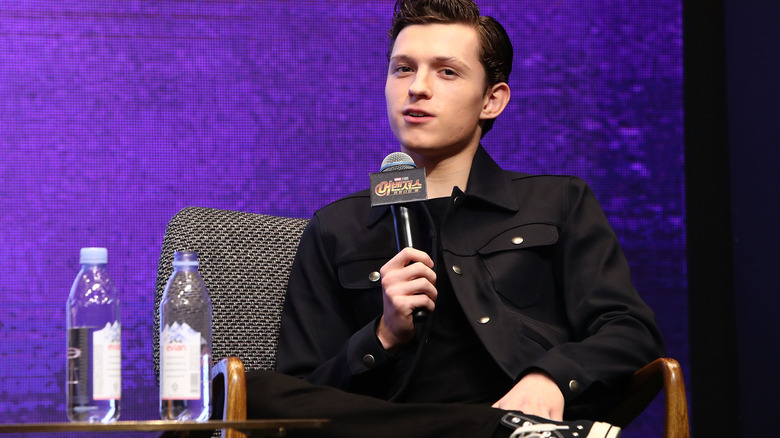 Getty Images
What would a highly anticipated follow-up to one of the best video games of the year be without a movie tie-in? Well, a lot better probably, but Sony would certainly want to capitalize on the buzz surrounding both.
Advertisement
Ignoring the fact that films about games are notoriously pretty bad, that doesn't stop these flicks from raking in huge sums of money. With a game as prestigious as Uncharted, it can surely be relied upon to make more cash than an obsolete arcade game about a giant monkey. As a point of comparison, the recent Tomb Raider reboot – a series to which Uncharted owes more than a tip of the hat – has taken home over $260 million from the box office so far.
Timing the film and game to release together would make sense for Sony, amplifying awareness for their franchise in two separate markets simultaneously. However, they still don't have much to announce regarding Uncharted's celluloid counterpart, other than the involvement of Shawn Levy – a director with an extremely mixed bag of previous work – and a young Nathan Drake in Tom Holland. It could be a while yet.
Advertisement
The Last of Us Part II is Naughty Dog's current focus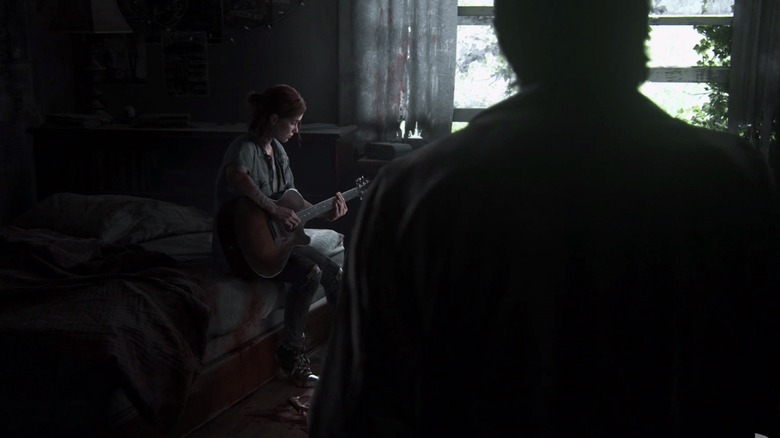 In some ways Naughty Dog are their own competition, with The Last of Us being another massive Sony exclusive catering to the narrative-games-as-good-as-HBO-box-sets portion of the market. Despite the bleaker, more adult tone, The Last of Us shone through with everything that made Uncharted great: the well-told story, the authentic dialogue, and the frantic set-pieces.
Advertisement
Sure enough, it became the best-selling PlayStation 3 game of 2013, which is particularly impressive for a new IP, and everyone knew a sequel would be in the works before the credits even rolled.
Announced during Sony's 2016 PlayStation Experience, The Last of Us Part II still doesn't even have a release date yet. Now, it seems unlikely that Naughty Dog would want to divide their manpower for the sake of starting work on another game simultaneously – particularly one that would do nothing but take attention from the thing they were already making. So, unfortunately, the only aspect we can really be sure about is that while they are focused on this, Uncharted 5 will be sitting on the back-burner.
Advertisement
The multiplayer dilemma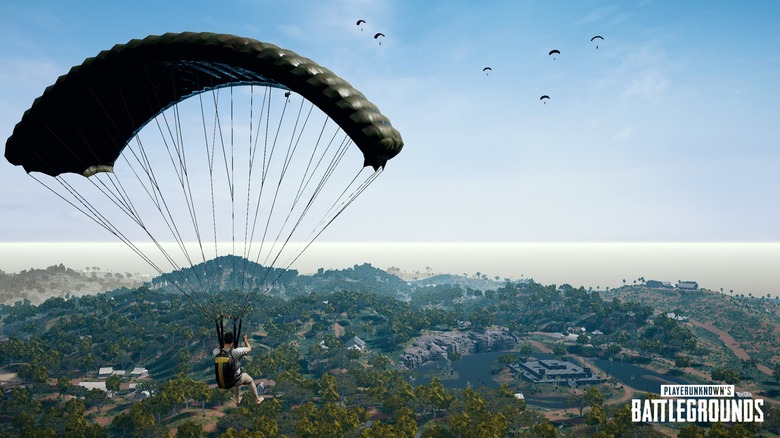 One of the surprise achievements of Uncharted 4 was its multiplayer element. Unlike many of the tacked-on multiplayer components of most story-driven single-player experiences, Uncharted 4's PvP stood out by the virtue of simply not sucking. In fact, it was actually rather good – and solidified the place of multiplayer in any future Naughty Dog games.
Advertisement
But now, with Battle Royale modes being the hot new trend of the online world, and upcoming games such as Call of Duty: Black Ops 4 and Battlefield V including them, Sony and the developers have a tough choice on their hands: refine the tried and true formula they have already offered us, or jump on the competitive bandwagon.
A risk that could certainly pay off, and one that could definitely be made to fit the treasure-tracking theme of the main game – but also one that could easily hamper development in terms of both the time and costs of creating such a feature, being such a radical departure from the 5v5 matches the engine is currently capable of handling.
Sony's exclusives pipeline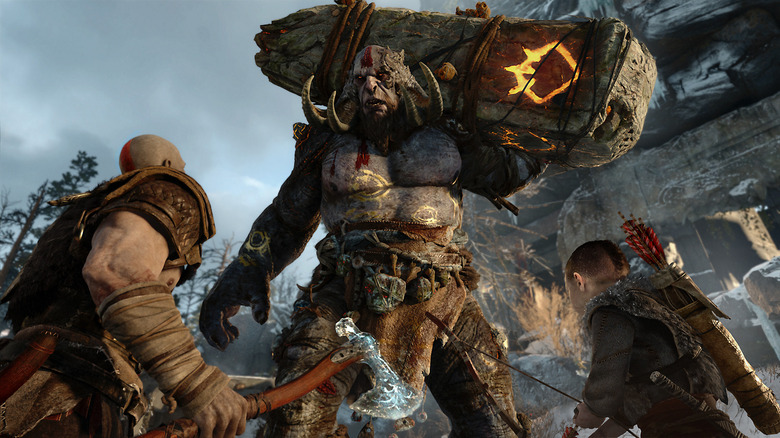 Sony Interactive Entertainment LLC
Even if Uncharted 5 were confirmed tomorrow, it would still have to get in line. Sony has currently got Microsoft on the ropes both in terms of the quality and sheer quantity of system exclusives waiting in the wings, and they show absolutely no sign of backing down.
Advertisement
For instance, the fourth God of War installment released to near perfect scores across the board. As if that alone were not enough, the exclusives library that Sony still has ready to bang the door down includes multiple sure fire hits such as web-shooting simulator Spider-Man, mildly-oversized-weapon brawler Dissidia: Final Fantasy NT, Sons of Anarchy meets World War Z scare-'em-up Days Gone, David Cage's latest interactive film Detroit: Being Human, horror tropes love letter The Inpatient (a prequel to sleeper hit Until Dawn), and bonkers Japanese crime encourager Yakuza 6, to name a few. By the time its Uncharted's turn again, Sony and our wallets will not be on good terms.
Uncharted 5 could be a launch title for the PlayStation 5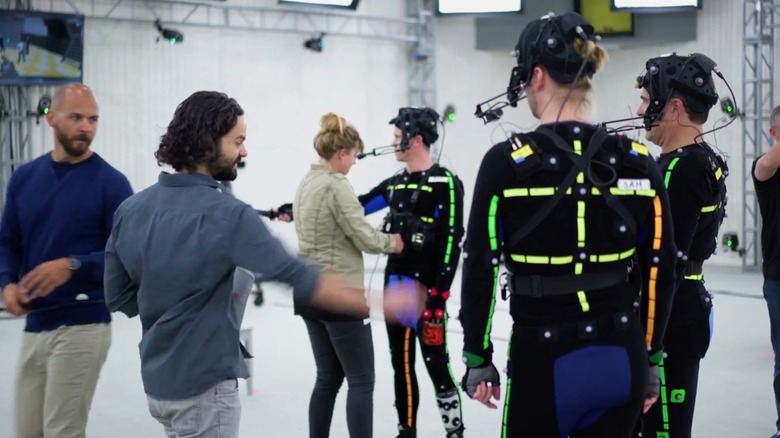 Naughty Dog
The PlayStation 5 probably isn't that far off. A new, more powerful, console opens up a whole raft of possibilities for the Uncharted franchise in terms of mechanics, but these kinds of technical leaps can be expensive and hard to master. It's no secret that Naughty Dog likes to be on the cutting edge of visual fidelity, and upgraded console hardware nor not, we're sure to see them employing the latest graphical advancements in a new Uncharted game.
Advertisement
Talk has already begun to circulate that Sony's new home console is in the works as a response to Microsoft's brutally powerful Xbox One X, with some rumors going so far as to suggest that dev kits for the machine have already been sent out to developers to play with. It's a juicy prospect indeed, but unfortunately one where the dreaded "wait and see" approach is the only way of knowing for sure.
Ultimately, whether Uncharted 5 is revealed in five months time, or five years, we can be fairly confident we'll be seeing a new game at some point. And based on the legacy of the previous entries, however long it takes, it won't be soon enough.