The Rarest Music Pack In Fortnite
Every "Fortnite" player has their preferred cosmetic loadout, be it a rare skin, a special harvesting tool, or even an exclusive music pack. Particularly on that last front, music packs have become one of the biggest sources of collectible cosmetics in-game, serving as a fun but altogether nonessential way for players to further customize their "Fortnite" experience. There's a ton of music tracks that have been made available at some point or another (north of 160 individual songs, to be specific), and as with the case with any of the battle royale's obtainable cosmetics, some are far more rare than others.
Admittedly, there's a lot of different metrics by which one could determine the rarest "Fortnite" music pack and the answer may vary based on opinion. For this article, several different factors were taken into account, including how long it's been since this cosmetic was last available, how many players it was accessible to at the time, and how likely it is to make a return to the game in the future. With all of that out of the way, what's the rarest obtainable music pack in all of "Fortnite?"
OG (Remix) is a mega-rare track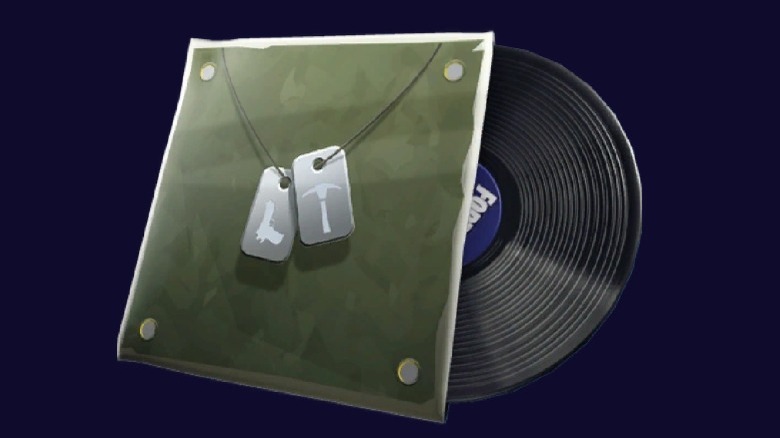 Epic Games
While there's plenty of rare music packs from across "Fortnite's" lengthy history, arguably the rarest one as it stands today is the "OG (Remix)" music pack from the Season 6 Battle Pass. Per its name, this chilled-out tune remixes the original pre-February 2018 lobby music from the early days of "Fortnite's" battle royale mode.
"Fortnite" veterans may recall that the Season 6 Battle Pass was the very first instance that players could obtain music packs, making this song tied with several other tracks for the oldest music pack in the entire game. Additionally, "OG (Remix)" was even tougher for players to get than the other tracks, as they had to progress through the majority of the Battle Pass and reach Tier 92 to obtain the musical cosmetic. To top it all off, "OG (Remix)" hasn't once been made available again since Season 6 ended. Considering Epic Games' policy of never making Battle Pass cosmetics available after their respective seasons, the track's prolonged absence is unlikely to change.
A couple of similar tracks to "OG (Remix)" have been released in the time since its departure from "Fortnite." There's Season X's "OG (Classic)," which faithfully recreates the game's original lobby music rather than remixing it, and there's also "Lobby Classic," which plays the second version of the lobby music from the Chapter One seasons and is periodically purchasable in the Item Shop. However, even these tracks can't match the impressive rarity status of "OG (Remix)."