Hogwarts Legacy Multiplayer Is Coming. Sort Of.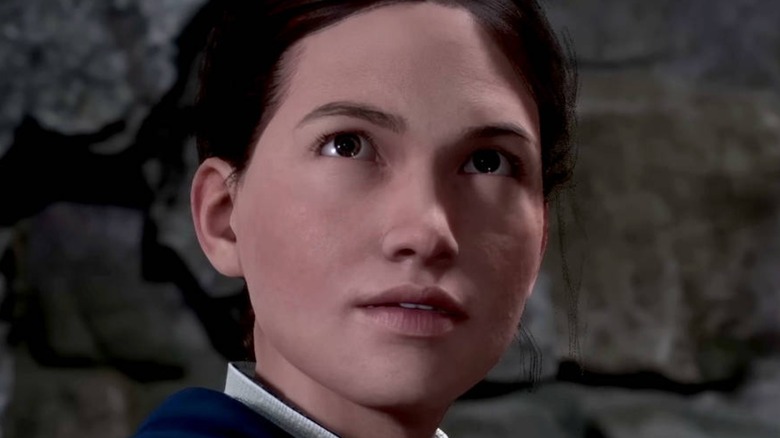 Warner Bros. Games
Record-breaking title "Hogwarts Legacy" may not always have to be a solo venture. That's not to say an official "Hogwarts Legacy" multiplayer iteration is in the works – in fact, the "Harry Potter" entry's creators state on the FAQ page that "'Hogwarts Legacy' is a single player experience and does not have online or co-op gameplay." However, some modders have created their own unofficial multiplayer version of "Hogwarts Legacy," and it is expected to be released to the general public quite soon.
If the name The Together Team rings a bell, it's because this coalition of modders has teamed up previously on the "Skyrim Together" mod, which allows up to eight people to engage in a player-created version of the game at once, for free. The group is now working on a similar multiplayer version of "Hogwarts Legacy" which they've dubbed "HogWarp," as announced in a post on February 13, 2023. As the Together Team told PC Gamer, "HogWarp" will also make the original game playable for up to eight individuals at once.
In an interview with GamesRadar+, one of the modders of The Together Team, Yamashi, shared more information about "HogWarp."
Unreal Engine fast-tracked HogWarp multiplayer mod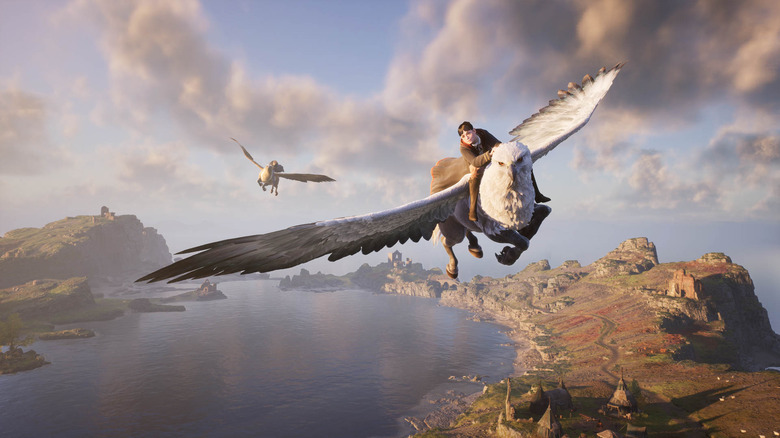 Warner Bros. Games
According to the Together Team modder Yamashi, "HogWarp" has been developed quickly through the technology of Unreal Engine, which made this project far easier than "Skyrim Together." In Yamashi's words, "Reverse engineering Unreal Engine games is an order of magnitude easier than custom engines such as Bethesda's CreationKit ... having experience with networking and having already developed our tools to reverse engineer and create mods really helps a lot." In fact, to show how far the modders have come, there's already a video preview of the team's work on the mod thus far available via YouTube.
Patreon supporters who fund Yamashi at a tier of $21/month or higher are incentivized through access to "HogWarp" test builds, and those who contribute $10.50/month or higher will get early access. However, it'll eventually be available for free. As Yamashi shared, "once we get a version everyone is happy about, we will release it publicly and make it open source." He's aiming to have a Patreon test build ready this week and a full release in early March, though he's not guaranteeing this timeline by any means.
For a game that's controversial and even underwhelming to some, an unofficial, fan-made multiplayer iteration may be a worthwhile enhancement to fans otherwise on the fence about "Hogwarts Legacy."