Counter-Strike 2: What We Know So Far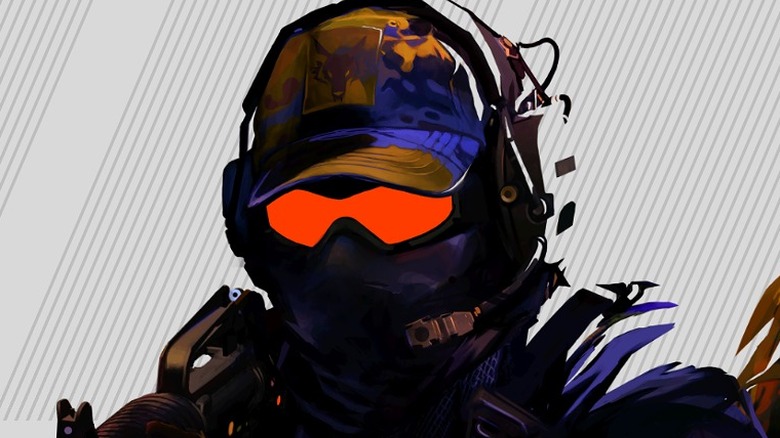 Valve
Following months of speculation and leaks, Valve has finally confirmed what FPS fans have been hoping to hear: "Counter-Strike 2" is real, it's happening, and it'll be out sooner than anyone could have expected. The company shared the good news in a series of tweets and videos uploaded on March 22, 2023, much to the delight of gamers who have remained dedicated to "Counter-Strike: Global Offensive" for years.
Advertisement
In a clip that mostly covered the changes coming to smoke grenades in "Counter-Strike 2," the game's official Twitter account described the new game as "an overhaul to every system, every piece of content, and every part of the C-S experience."
Today we're excited to announce Counter-Strike 2. Counter-Strike 2 is an overhaul to every system, every piece of content, and every part of the C-S experience. First, let's talk about smoke grenades: pic.twitter.com/iTtguRHJ0S

— CS:GO (@CounterStrike) March 22, 2023
Yes, that means that "Counter-Strike 2" has been envisioned as an evolution for the current version of "CS:GO," much in the same way that "Overwatch 2" supplanted the original "Overwatch." Gamers who have put thousands of hours into "CS:GO" don't need to fret, however. All of your hard-earned weapon skins and experience will make the leap to "Counter-Strike 2," and the update will be rolled out for free.
Advertisement
When will Counter-Strike 2 be released?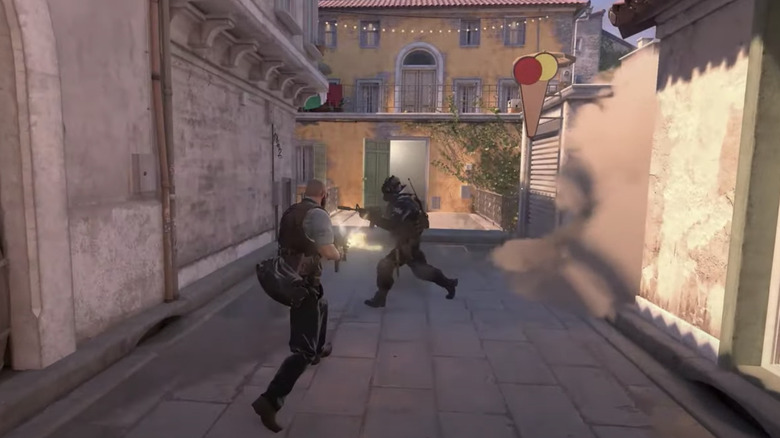 Valve
In early March, fans discovered that files pertaining to "Counter-Strike 2" had been added to the NVIDIA control panel, just as numerous sources claimed the sequel was just around the corner. At the time, there was speculation that the game could surprise launch in March or April, but it looks like Valve has decided to aim a bit further out than that.
Advertisement
Not too much further though, as Valve has confirmed that "Counter-Strike 2" will be launching in Summer 2023. An exact calendar date has not been assigned to the brand new shooter yet, but needless to say, fans are extremely excited to learn that there won't be a terrible wait between the official announcement and launch. 
Players can now register for a Limited Test, which will allow them to play sections of the game and offer feedback to Valve. As the publisher explains on the official "Counter-Strike 2" site, "During this testing period, we'll be evaluating a subset of features to shake out any issues before the worldwide release."
Is there a trailer for Counter-Strike 2?
A traditional announcement trailer has not been released for "Counter-Strike 2" just yet, but Valve has issued a number of exciting teasers explaining what fans can expect from the upcoming sequel. Along with the aforementioned smoke grenade video, the devs also posted a clip showing off the game's new and improved maps. 
Advertisement
The preview video reveals that a number of the game's maps have simply gotten a bit of a facelift, but will largely remain the way players remember. These are called Touchstone maps, and they're the ones that will really allow longtime players to see the differences between "CS:GO" and its follow-up. Upgrades are maps that take advantage of the new Source 2 engine, which ensures higher fidelity and more dramatic/realistic lighting while sneaking up behind enemies. Overhauls are completely remade maps that show off what Source 2 can really do. According to this teaser, Source 2 materials will also be available to players who want to make their own maps.
"With upgrades to lighting, player read, and materials in 'Counter-Strike 2,' even the familiar will feel brand new," promises the video. The clip concludes with a brief glimpse of gameplay, spotlighting a firefight in one of the reworked maps. 
Advertisement
Outside of the game's maps, however, "Counter-Strike 2" has made some other significant changes that will impact the way the game is played.
What is the gameplay like in Counter-Strike 2?
Input lag can be a real bummer, particularly when you're in the middle of an online firefight. "Counter-Strike 2" hopes to make that a thing of the past as part of its major gameplay overhaul. 
As one of the new dev videos explains, "In previous versions of 'Counter-Strike,' the game only evaluated moving and shooting in discrete time intervals, or ticks." However, occasional lag means that player inputs can be processed just a millisecond too late, resulting in a missed shot. Because of these issues, the developers have decided to fully eliminate tick rates, meaning the game's servers will immediately register when players have fired, jumped, etc. "So what you see is what you get," the video concludes.
Advertisement
Otherwise, the core gameplay in "Counter-Strike 2" appears to be much the same as "CS:GO," just with some new bells and whistles to make the experience feel a bit more grounded and interesting. For instance, players will be able to shoot their way through the cloud left by a smoke grenade, meaning these 'nades can't just be used as an end-all distraction. One clip from the game even appears to show one player tossing a second grenade to knock their way through the smoke from a previous grenade. Various map changes will also no doubt lead to new strategies for players when they squad up with their friends.
Gamers can likely look forward to learning about plenty of other new mechanics as the Limited Test begins and "Counter-Strike 2" nears launch.
Advertisement