Sega Just Murdered Sonic The Hedgehog And Couldn't Be More Proud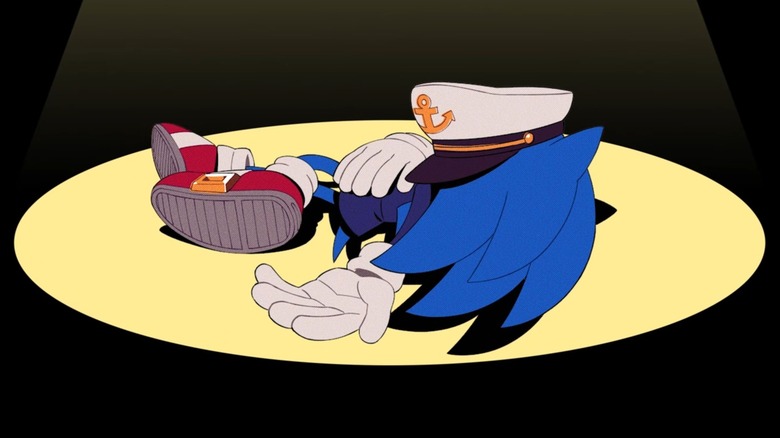 SEGA
If you logged into Twitter this afternoon and discovered that Sonic the Hedgehog had been murdered, you'd be forgiven for thinking you were having a weird daydream. If you then realized that the team behind some of Sonic's greatest adventures were excitedly posting about the character's demise, the answer is still no. You're not hallucinating, this is very real. "The Murder of Sonic the Hedgehog" is a brand new free game that was just added to Steam, and it apparently features exactly what that title would lead you to believe. Oh, and SEGA is stoked about it.
The Sonic Social team proudly presents: The Murder of Sonic the Hedgehog!

A brand new Sonic game. Available right now. On Steam. For FREE! pic.twitter.com/qOsvdwCU2b

— Sonic the Hedgehog (@sonic_hedgehog) March 31, 2023
The trailer for the new game opens with footage of classic "Sonic the Hedgehog" titles up through "Sonic Frontiers," in-between which the text scroll tells us that SEGA has been taking all player feedback into consideration. After all of that, SEGA has seemingly come to a simple conclusion: Sonic has to die. A further tweet from the "Sonic" Social Team confirmed that was envisioned as a delicious April Fool's Day prank. The only difference between this and other similar pranks is that there's an actual playable game to go along with it!
Solve Sonic's murder in SEGA's surprise new release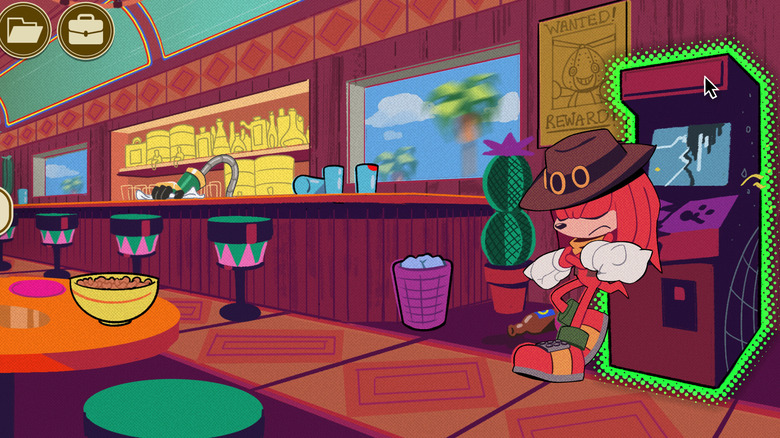 SEGA
"The Murder of Sonic the Hedgehog" opens on Amy Rose's murder mystery-themed birthday party, where an innocent party game has seemingly claimed Sonic's life for real. As part of the investigation, players will take on the role of a brand new character with ties to the Mirage Express, the steam engine where Sonic has met his end. Everyone is a suspect here, including Sonic's old pals like Knuckles and Tails. "The Murder of Sonic the Hedgehog" also appears to incorporate minigames, including a Game Gear-inspired segment that forces Sonic to collect rings on a narrow platform.
The game's Steam page jokes that the game's canonicity is questionable at best, but does note that Team Sonic did not work on this particular title. In other words, this probably doesn't figure into the same timelines as the recent "Sonic Frontiers." While it's too early to tell just how this game's story turns out for everyone's favorite hedgehog — the game just dropped this afternoon, after all — fans seem delightedly baffled by the wild swing from SEGA.