Fortnite Guide: How To Solve Green Lantern Fest Puzzle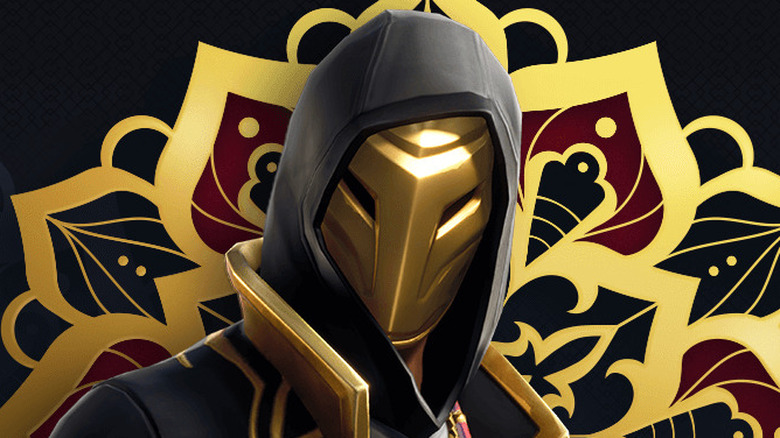 Epic Games
"Fortnite" is currently running Lantern Fest, mirroring the real-world significance of lanterns in Ramadan observance. Adding another wrinkle in the already-complex "Fortnite" timeline and reflecting a totally different mindset than the solemn religious focus of Ramadan, Lantern Fest nonetheless offers players valuable gameplay variation, including the Green Lantern Fest puzzle, which is worth solving for the fun of it — as well as the rewards that result.
Advertisement
Lantern Fest was a hit in 2022, and it's back in 2023 from March 22 to April 21, giving players even more motivation to strike while the iron is hot due to the limited timeline. Not only is the Green Lantern Fest puzzle on the menu: From the FortographyContest to special games on Lantern Fest Tour Island with opportunities to score rewards including weapons, emotes, outfits, and more, there's a lot up for grabs this Lantern Fest.
As for the Green Lantern Fest puzzle, it's not too hard to complete with a bit of knowledge and determination. Here's how it's done, as well as more details on what players get for the fruits of their labor.
Know the right pattern to solve the green Lantern Fest puzzle
Activating the green lantern is part of a quest to light 10 lanterns on Lantern Fest Tour Island. To unlock the four rewards available on the island, players have to not only light the 10 lanterns but also complete some additional island quests. It's a long haul, but every little step counts, starting with lighting the green lantern with a puzzle. To get into Lantern Fest Tour Island, players can use this code: 3691-9667-3697.
Advertisement
Next, players must activate the Green Lantern Fest puzzle by locating the green lantern, which is to the left near the beginning of the map. Once the quest is initiated, there's a time limit to correctly activate colorful steam in five clear tubes, each corresponding to a symbol and color. Players must light the lanterns in this order: Camel, sun, island, cactus, palm tree. By color, the order is red, blue, purple, green, and yellow. It's as easy as that!
As for the rewards available upon completion of all the island's challenges, there's Lantern Spray, the Cameo Needs Loot Emoticon, Dog Eat Dog Spray, and Twilight Mosaic Wrap. Though it's a relatively small gift for all the multifaceted challenges required to unlock it, the exclusivity of the items — and the fact that they're on their way out — make them all the more illustrious. While fans may not get a "Fortnite" sequel, it's clear Epic Games is keeping the title fresh with seasonal events such as Lantern Fest.
Advertisement