Mortal Kombat 2 Report Has The Boys Star Playing Johnny Cage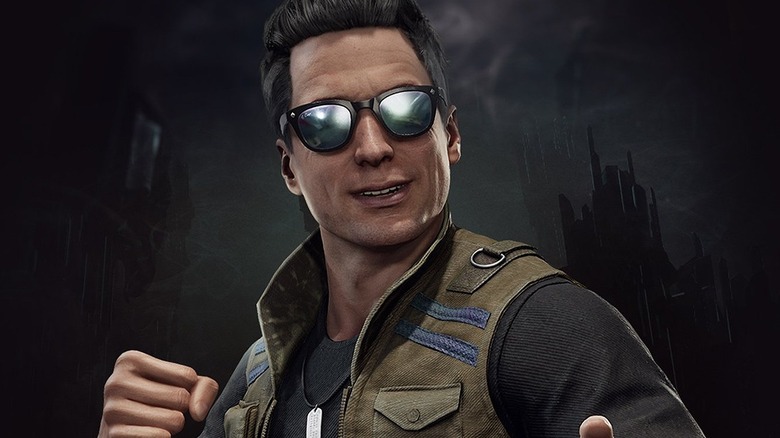 Warner Bros. Games
2021's "Mortal Kombat" was a bit of a mixed bag for fans of the source material. While the big budgets Hollywood reboot offered plenty of R-rated action and a number of fan favorite characters, some critics and audience members felt let down by the overall story. Not helping matters was the fact that the lead character of the film, Cole Young, was created specifically for the movie and was found to be less interesting than the franchise's established Kombatants. Even so, the movie was a sizable success, so much so that a sequel was greenlit not long after. Director Simon McQuoid is returning to helm the second installment, and he may be bringing Karl Urban — star of "The Boys," "Star Trek," and "Dredd" — along for the ride.
According to a report from The Wrap, Urban is entering into final contract negotiations to play the role of Johnny Cage in "Mortal Kombat 2." The character was first teased at the very end of the previous film, which strongly hinted that Cage would be the next fighter drafted into the war against Outworld. It's unclear how large of a role Johnny Cage will play in the new movie, but Karl Urban's involvement has caused a stir among fans.
Johnny Cage prepares to return to Mortal Kombat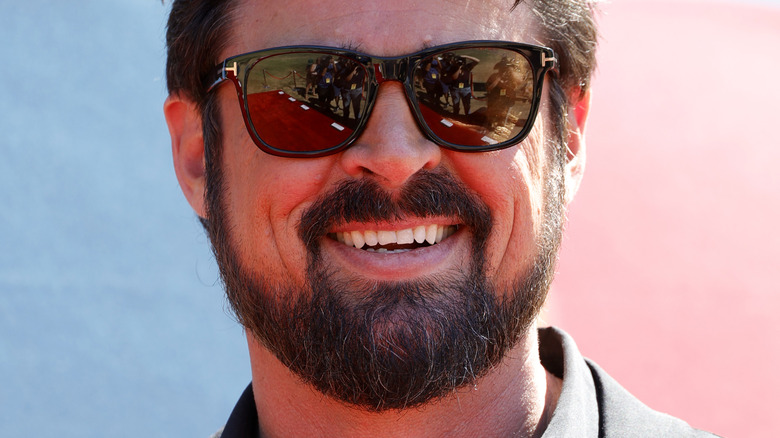 Frazer Harrison/Getty Images
The online response to this potential casting has been mixed, to say the least. Some fans already made up their minds about who they'd like to see take over the role of Johnny Cage, with fan-casts ranging wildly from Ryan Reynolds to professional wrestler The Miz, the latter of whom has based much of his stage persona off of Cage. Others are loving the idea of the rugged Karl Urban in the role, and are already trying to figure out how the movie might portray his story. For instance, John Squires of Bloody Disgusting pitched the idea of Johnny Cage as a much older and more weathered version of the character than we've seen before.
Love this. I realize fan casting is always "pick the actor who already looks identical to the character!" but this is far more interesting. Karl Urban's Johnny Cage is a whole new facet. Maybe a grizzled former action star trying to recapture his glory days? Into it. https://t.co/V3rT0P3lMI

— John Squires 🎃 (@FreddyInSpace) May 4, 2023
Only time will tell if Karl Urban is the right man for the job, but fans of the first movie and his work appear to be cautiously optimistic. At the very least, his role on "The Boys" makes it very easy to imagine him in a hyper-violent match-up against super-powered enemies. For now, fans are waiting with bated breath to see if their favorite Kombatant is faithfully brought to the screen.