10 Games You'll Want To Buy In August 2018
While the summer used to be a slow time for video games, August has over the years turned into a gateway to the holiday gaming season. Last August saw the release of big-name titles such as Uncharted: The Lost Legacy, Hellblade: Senua's Sacrifice, Mario + Rabbids: Kingdom Battle, and a few other notable games.
This year is no different. This August promises to be one of the biggest yet with new entries in a few fan-favorite franchises. You'll be able to jump into a whole new MMO adventure in the land of Azeroth; a hardened Clementine takes one last stand against the walker horde; and hunters make their way into the wild to hunt down the fiercest monsters they can find. If you're the couch co-op kind of gamer, you can team up with up to three friends to run gaming's most chaotic restaurant kitchen in gaming.
All this and much more on our list of ten games you can't miss in August!
Overcooked 2 is co-op and delicious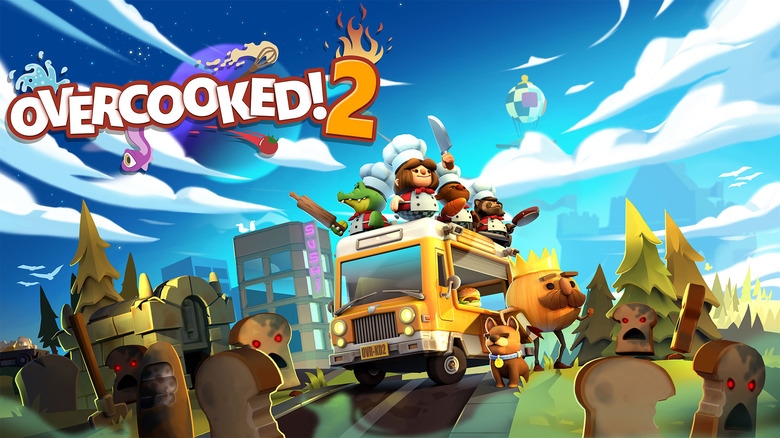 Don't fix what isn't broken — unless, of course, you sent that last order out without a plate or left that pan on the burner for too long! The chaotic local co-op cooking simulator, Overcooked, hit the indie scene in 2016 and became an immediate critical darling. Pitting up to four players in perilous kitchens full of obstacles and a long line of backed up orders, Overcooked provides one of the most interesting co-op experiences that doesn't involve shooting zombies.
It's no wonder that developer Ghost Town Games is back at it with Overcooked 2. This sequel brings more of the fast-paced co-op action you know and love, but also adds new chefs, recipes, and kitchens. Don't have three friends to delegate kitchen duties to? The biggest addition to Overcooked 2 is an online multiplayer mode that allows you to team up with other players from around the world.
Overcooked 2 is out on August 7 for Xbox One, PlayStation 4, Nintendo Switch, and PC.
It's Alliance vs Horde in World of Warcraft: Battle for Azeroth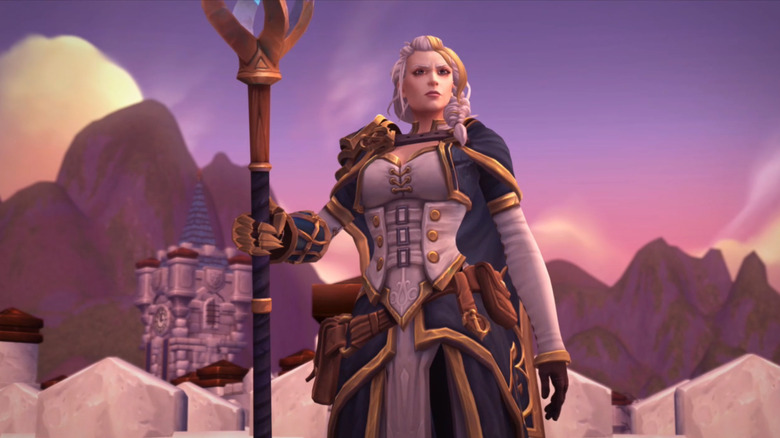 Blizzard has been steadily releasing expansion packs for its MMO phenomenon, World of Warcraft, for the last decade and change. The last expansion, Legion, arrived in 2016, which means it's about time we get to see what's next for the land of Azeroth. Well, if you've been sitting around waiting for something to do in the game since hitting level 110, August is going to be a very big month for you.
Battle for Azeroth goes back to World of Warcraft's roots, focusing on the battle between the Alliance and the Horde, the game's central conflict. Along with a new story, the expansion adds two new modes that should keep players busy until the next expansion beyond raids, dungeons, and PvP: the strategic PvE mode Warfronts and the fast-paced Islands, which emphasizes replayability.
On top of all that, the expansion adds two new areas to the game, Kul Tiras and Zandalar. It also raises the level cap from 110 to 120, so it's time to get grinding again! You can enlist in the Battle for Azeroth on August 14. May the best faction win.
Clementine meets the beginning of her end in The Walking Dead: The Final Season Episode 1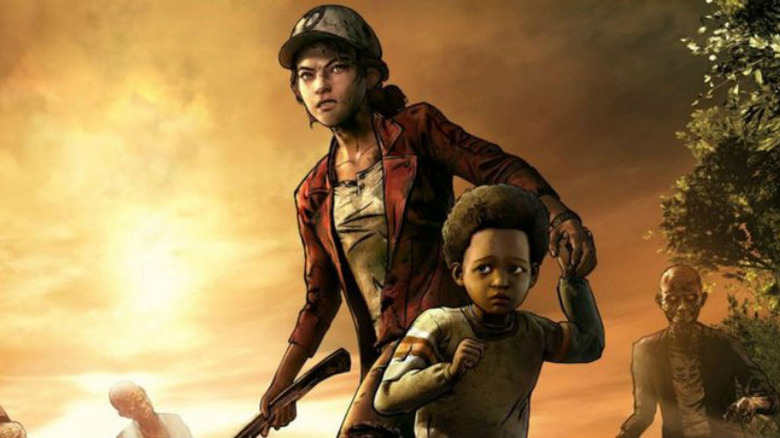 Clementine faces the zombie horde one last time in Telltale Games' The Walking Dead: The Final Season. This is it for Clem. After spending six years with the young hero, from helpless little girl looking for her parents to hardened survivor, we'll finally say goodbye to one of Telltale's most beloved characters.
What should you expect? According to the official synopsis, things have come full circle for Clementine, who has been on the road for a few years since the first season. While she depended on the kindness of strangers in the early seasons, Clem has now stepped into the role of protector. Tasked with watching over an orphaned boy named A.J., Clem might have finally found refuge at an abandoned school. Will this be enough to ensure Clem and A.J. a happy ending?
Find out when The Walking Dead: The Final Season Episode 1 premieres on August 14 for Xbox One, PlayStation 4, and PC.
Monster Hunter Generations Ultimate comes to the Switch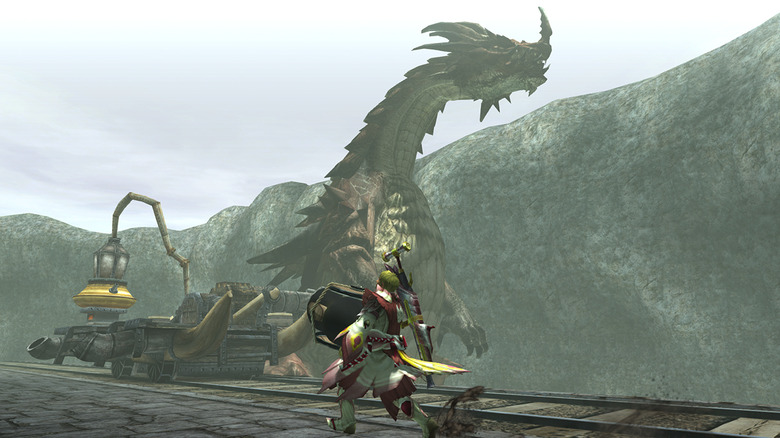 Capcom
While Nintendo Switch owners didn't get to play the excellent Monster Hunter: World and likely never will, they can at least rejoice that Capcom is still releasing another Monster Hunter title for the console. Yes, Monster Hunter Generations Ultimate is a port of a 3DS title, but it's a port of the expanded version titled Monster Hunter Generations XX, which released exclusively in Japan last year. Western fans will be able to play this new version for the very first time.
The other bit of good news is that Monster Hunter Generations received great reviews when it first arrived on the scene three years ago, meaning that Switch players should have a good port on their hands when the game arrives, something to satisfy your needs in lieu of Monster Hunter: World.
You can pick up Monster Hunter Generations Ultimate on August 28 on the Nintendo Switch.
Strange Brigade revives classic monster stories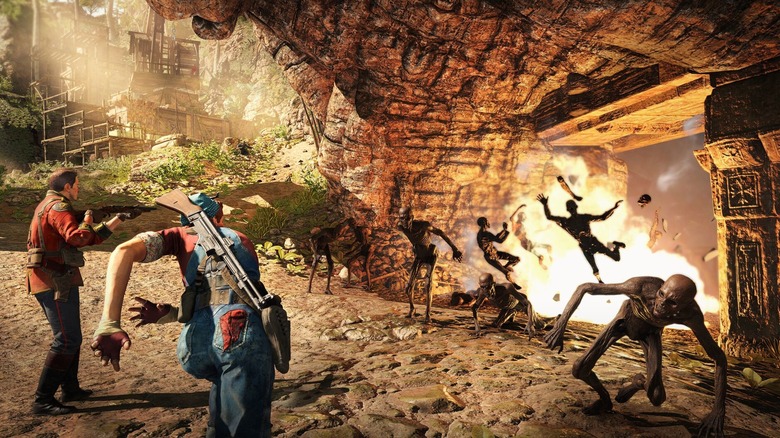 Quite a few co-op shooters have popped up in the last few months, including World War Z, Earthfall, Overkill's The Walking Dead, and GTFO, but the weirdest and most stylish one of all is Rebellion's Strange Brigade, a game that takes the macabre monsters and creatures of the night back to the 1930s. Oozing inspiration from the golden age of monster movies and adventure films, Strange Brigade sends an unlikely group of heroes into Egypt to stop the evil Witch Queen, Seteki, from unleashing an army of mummies on the world.
Mummies won't be the only danger you'll face either. The Strange Brigade will also have to fight minotaurs, "fire-breathing assassins," and other supernatural threats if they hope to get to Seteki. Luckily, these warriors are armed with plenty of guns and even a few magic powers. This truly sounds like the right team for the job.
You get Strange Brigade on August 28 for Xbox One, PlayStation 4, and PC.
Okami HD lets you play a classic on the go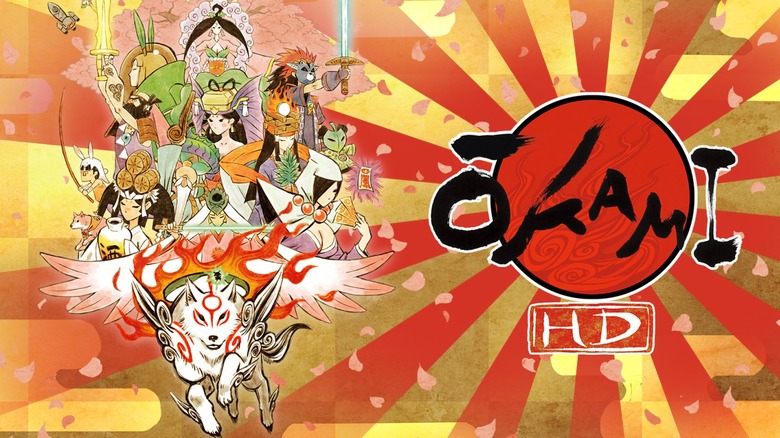 This one's specifically for Nintendo Switch owners who somehow missed out on Okami when it first arrived on the PlayStation 2 in 2006 — not to mention all of its ports since. Despite getting rave reviews when it first released, Okami never grew into a powerful franchise, but many, including Capcom, think this game is worth remembering. And we agree!
While Okami HD already arrived for Xbox One, PlayStation 4, and PC in December, August will finally give you a chance to play this Capcom classic on the Switch with all-new graphics that make this magical tale of a sun goddess-turned-wolf all the more worth it. If you've already played this game in its original form, you might still consider the Switch version since it lets you take this adventure game on the go.
Relive the magic that is Okami when this HD port hits the Switch on August 9.
Dead Cells is a gorgeous blend of Dark Souls and Castlevania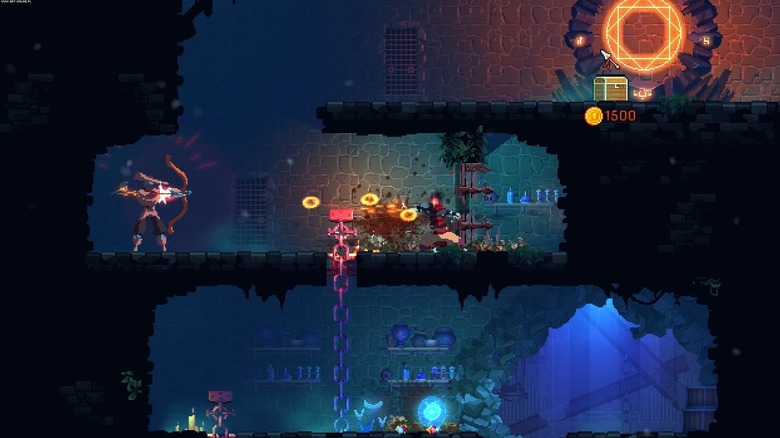 Despite being an indie title from a relatively small developer, Motion Twin's Dead Cells might be the most highly anticipated game of August. That is, if you haven't bought it already. Dead Cells has been in Steam Early Access since 2017 and sold 730,000 copies in its first year out to the public. The game's Early Access version has received positive reviews: Polygon called the game "thrilling, addictive, and expertly honed."
Now, the game is coming to Xbox One, PlayStation 4, and Switch, which means that console fans will finally get to experience what makes this Castlevania-meets-Dark Souls side-scroller so special. It's mix of "roguevania" gameplay — exploration-based traversal topped off with permadeath and procedurally-generated areas — and tough-as-nails enemies and bosses make this one ride you won't want to miss.
Explore a creepy island full of things out to kill you when Dead Cells arrives on August 7.
Yakuza Kiwami 2 is a great return to the franchise's early days
For those gamers who want to know about the early days of Kazuma Kiryu's Yakuza career, the Yakuza Kiwami series is a great place to start. Hot on the heels of the critically acclaimed Yakuza 6 comes Yakuza Kiwami 2, a remake of 2008's Yakuza 2 for the PlayStation 2.
Surprisingly, Yakuza Kiwami 2 sees Kiryu in much the same place he's in years later in Yakuza 6. The former gangster wants to get away from his life of crime for a more peaceful life. Unfortunately, Kiryu is dragged back into the criminal underworld when the Fifth Chairman of the Tojo Clan is assassinated.
This remake runs on the Dragon Engine, the same engine used for Yakuza 6. It also features a whole new story scenario starring recurring character Goro Majima that bridges the gap between the first Yakuza game and the second.
You can return to the Yakuza on August 28 on the PlayStation 4.
We Happy Few finally arrives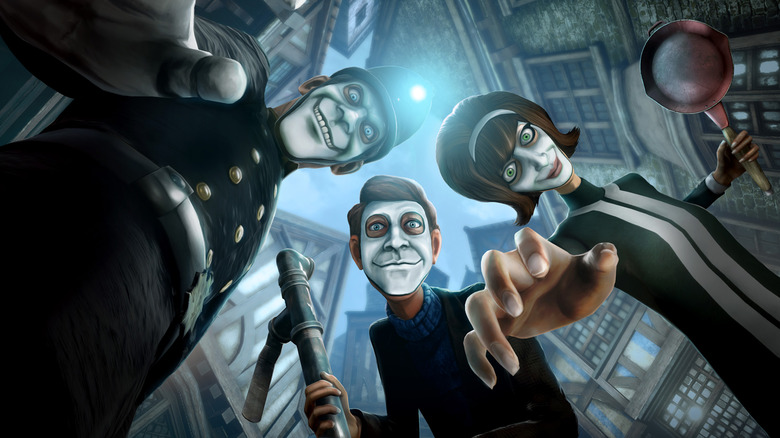 Compulsion Games' We Happy Few is an interactive exploration of dystopia unlike any other. Set in an alternate 1960s England, this indie survival roguelike adventure game shows a terrifying vision of dystopia where conformity and reality-altering drugs are the law. You play as a survivor who must escape the island city of Wellington Wells and the tyrannical forces trying to keep you hooked on a drug known as Joy.
You see, society is on the verge of collapse after the end of World War II and a pill called Joy is the only thing keeping people from seeing the horrors of the real world. With Joy, everything around you seems much brighter and happier. But when you stop taking your Joy pill, you begin to see the grim world around for what it truly is.
One of the truly unique survival titles of recent years, you play as one of three characters as you traverse Wellington Wells, completing tasks and blending in with the Joy-addicted citizens of the city. The last bit is vital. If NPCs begin to notice you're off Joy or you're doing something strange, they'll turn on you and try to kill you. Shiver.
We Happy Few is out on August 10 for Xbox One, PlayStation 4, and PC.
Death's Gambit blends fast-paced action with thoughtful strategy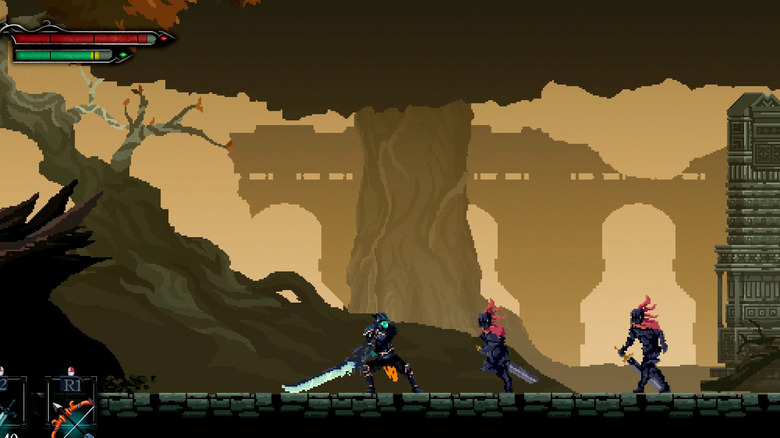 Indie side-scrolling action RPG Death's Gambit rounds out the list. While you may make comparisons to Dead Cells in terms of basic gameplay — the Souls-like combat that rewards strategy over hasty hack-and-slashing — Death's Gambit is a more straightforward affair, skipping the roguelike elements for challenging level design and enemies. But what really caught our eye about this indie title is the beautiful, pixelated art style.
Everything, from the backgrounds to the monsters themselves, absolutely sings on the screen. The gorgeous visuals almost make you forget that everyone is out to kill you. Luckily, you're armed with a full array of weapons, including swords, bows, spears, and much more. The question is whether you can make it to New Game+ in order to beat your enemies at the highest level.
With an expansive world that includes "the tundra wastes of the Obsidian Vale" and the "Sanguine city of Aldwynn," there's plenty to see and do in this homage to FromSoftware's seminal action-RPG.
Death's Gambit is out on PlayStation 4 and PC on August 14.