Zelda: Can You Visit Link's Old House In Tears Of The Kingdom?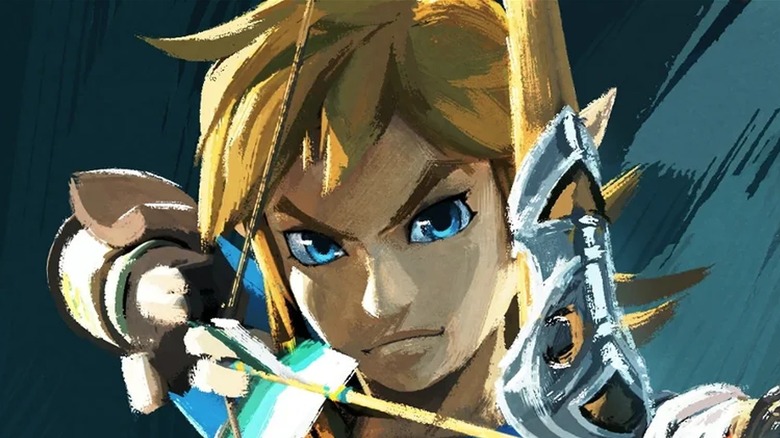 Nintendo
In "The Legend of Zelda" series, Link is definitely a travelin' man. He never sets down roots in any one place for too long, as he's always gallivanting around the countryside to stop some new form of supernatural evil. Still, he needs a place to hang his Minish Cap, and in "Breath of the Wild," that place was Hateno Village. As part of the "Hylian Homeowner" side quest, Link can save a small house in Hateno Village from being demolished, where he will be able to store gear and take it easy in between skirmishes with Stals and other enemies.
Advertisement
The house is still standing after the time jump in "Tears of the Kingdom," and it's actually possible to go visit it in the latest "Zelda" game. However, it's very different from the way he left it. Upon entering Link's old home in Hateno Village, it becomes abundantly clear that Zelda has been busy redecorating. Gone are the weapons hanging on the wall and the bare, shabby chic bed and table. Flowers have spruced up the place and the rooms have a generally brighter sense of decor. Not only that, but the house now functions as a buffet of clues for fans who have long suspected that Link and Zelda are in a romantic relationship.
Link's house is still there, but very different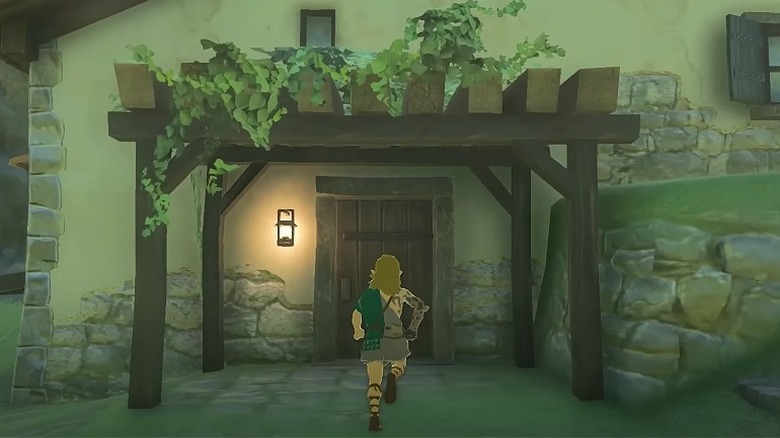 Nintendo
Link's house also contains photos on the walls of his and Zelda's adventures. For gamers who have save data for the "Champion's Ballad" DLC from "Breath of the Wild," one of these photos will depict the happy faces of the titular champions; a bittersweet callback, to be sure. Zelda's diary and a hair-tie that fills Link with a bit of nostalgic sadness can also be found in the house, further lending credence to the idea that the pair moved into this house together after the events of "Breath of the Wild." It's also worth noting that the bed in Link's house appears slightly larger than the one seen in the previous game. Fans can draw their own conclusions about that one.
Advertisement
The well out back also contains a small office area for Zelda, where she's hung more pictures and gifts given to her by the locals. This area is a beautiful and subtle reminder of just how loved Zelda is in her kingdom, and why everyone is so desperate to get her back. A second diary also details a gift she's made for Link: A brand new tunic that she can't wait to see him put on.
Although Link can build a new home for himself in "Tears of the Kingdom" — yet another fun use for his new Ultrahand power — fans of "Breath of the Wild" will definitely want to stop by his old digs and see how they've changed. In the process of visiting the old home, gamers also get more insight into Link and Zelda's relationship than ever before.
Advertisement